Nedmag Industries extracts magnesium chloride from salt deposits at a depth of over 1,500m in the north of The Netherlands. These magnesium salts are brought to the surface by a unique method of solution mining. Close by, built almost above these salt formations, is the dead burned magnesia plant of Nedmag Industries. In this plant another important salt is produced: calcium chloride.
Nedmag offers a wide range of products for a variety of applications. With the benefit of an ambitious R&D program, Nedmag aims to exploit the potential of its products to the full benefit of its clients.
Dust binding agents
Nedmag offers two different dust binding agents: Nedmag C, magnesium chloride, and Nedmag Ca, calcium chloride. Both high quality products have unique characteristics for tailor made dust binding solutions.
Dust occurs in areas such as underground extraction, in quarries, at construction sites and on heavy traffic roads. Nedmag C and Nedmag Ca are long lasting and efficient dust binders. Due to its hygroscopic nature Nedmag C and Nedmag Ca keep the applied surface moist and provide a solution for the collection of coarse and fine dust.
Our unique method of solution mining.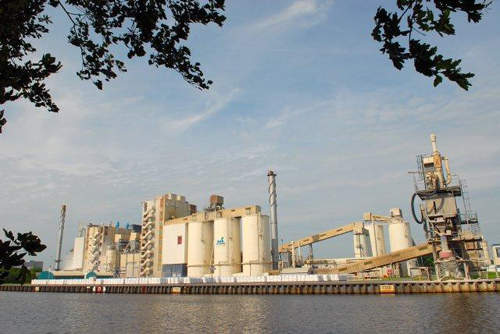 The Nedmag factory is in an excellent logistical position.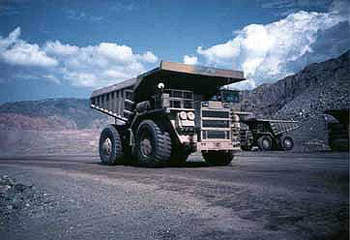 Nedmag dust binding agents are widely used in open-cast mines.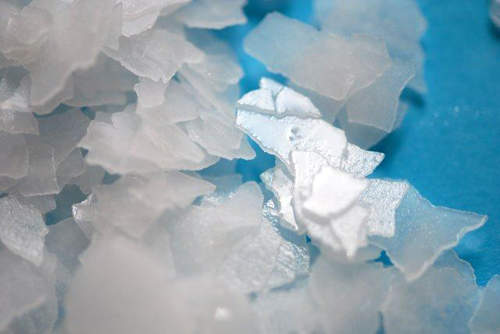 Solid MgCl2 flakes is a high performance dust binding alternative.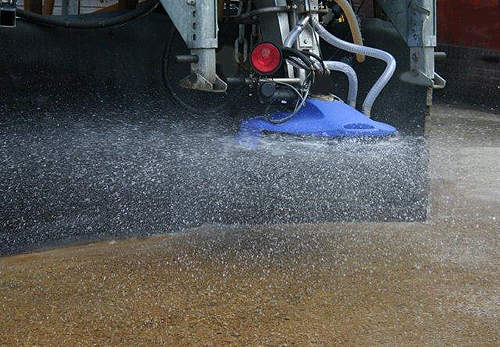 Nedmag provides state-of-the-art spraying technology with environmtally friendly products.
Based on our long lasting experience in dust binding, Nedmag provides customers with state of the art technology, with environmentally friendly dust binding solutions. Our technical support team helps you optimising your dust suppressing strategy.
Dust binding agent for mining locations
Coal dust can cause explosions in mines. Applying Nedmag magnesium or calcium chloride to walls and roads minimises the risk of these dangerous explosions, because it binds the coal particles. In open cast mines and quarries dust formation is a main concern for health, safety and environmental responsibility. Nedmag dust binding agents are widely used to keep dust on the ground and minimise associated problems.
Road stabilisation and erosion control
Fine particles, including dust, act to consolidate unpaved roads. With a loss of fine particles from the roadway, the surface becomes less firm and it degenerates.
Furthermore the loose fine particles have a detrimental effect on vehicles, resulting in associated maintenance costs. Dust from unpaved roads and construction sites is not only a nuisance, but it also affects the health of road users and contractors. And it is a safety hazard, by reducing the drivers visibility.
Fine dust: smart solutions for safer roads
As air regulations in Europe become more stringent, the question of how to solve dust problems becomes more important. New European laws are setting standards for the levels of fine dust particles (PM10) in the air. Exceeding these levels can have enormous consequences. The closing of highways, mining locations or constructions sites are no longer theoretical threats but real possibilities.
In Europe several projects are enhanced with the aim to reduce the levels of PM10 in cities and along highways by using Nedmag dust binding solutions. An increasing number of cities are spraying magnesium chloride or calciumchloride to prevent the dust from swirling, resulting in a significant reduction in PM10 levels and a healthier environment.
Spraying of magnesium chloride or calcium chloride solution by using already available winter maintenance equipment, will result in a substantial reduction in the fine dust concentration. This procedure is very cost effective with minimal investment required. The product is taken from existing salt storage facilities and applied by wet salt spreaders: a smart solution for safer roads.
Calcium chloride in oil and gas
Nedmag calcium chloride has many uses in establishing and maintaining oil wells. For example, it helps well fluids gain needed consistency, increases density and stabilizes shale formations. As a completion and packer fluid, it seals well casings and displaces drilling mud. In addition, CaCl2 is used as a final processing step to remove haze from petroleum products.
Liquid and solid product distribution
The excellent logistical position of Nedmags operation with adjacent road, rail, canal connections and a nearby deep-sea port, allows Nedmag to distribute its product globally, both for liquid and solid products.
Environmental awareness
Nedmags product portfolio specifically aims at industrial applications reducing environmental impact. By securing ISO 14001 certification Nedmag continuously guarantees highest environmental standards in production and marketing of Nedmag products.