Global Road Technology (GRT) has developed a wide range of innovative products to deliver dust and erosion control, soil stabilisation, and water management solutions for the mining, civil, industrial and rural sectors.
Mine access, dust and erosion control, and mineral storage and transportation present considerable budgetary, logistical, safety and environmental challenges. Catering to large-scale operations, GRT specialises in the design, development and maintenance of haul roads, spray system additives, access roads, hardstands, lay-down yards and even water storage.
With a product range that offers 'total site management', GRT can create cost saving opportunities and reliable management strategies for underground and open cut mining infrastructure in all conditions and purposes as either a retrofit solution or designed into new developments.
Dust control solutions in the underground mining sector
Our industry-leading technology, GRT: ACTIVATE (U.G.), efficiently strips airborne dust and drives process and water usage efficiencies, It minimises dust-related risks from longwall operations, development mining and conveyor systems.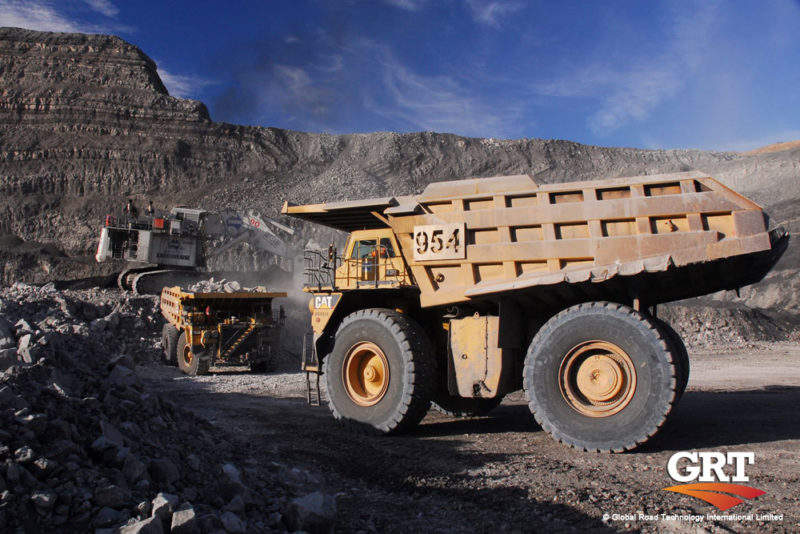 Global Road Technology (GRT) formulas are suitable for treating roads and surfaces in the mining sector.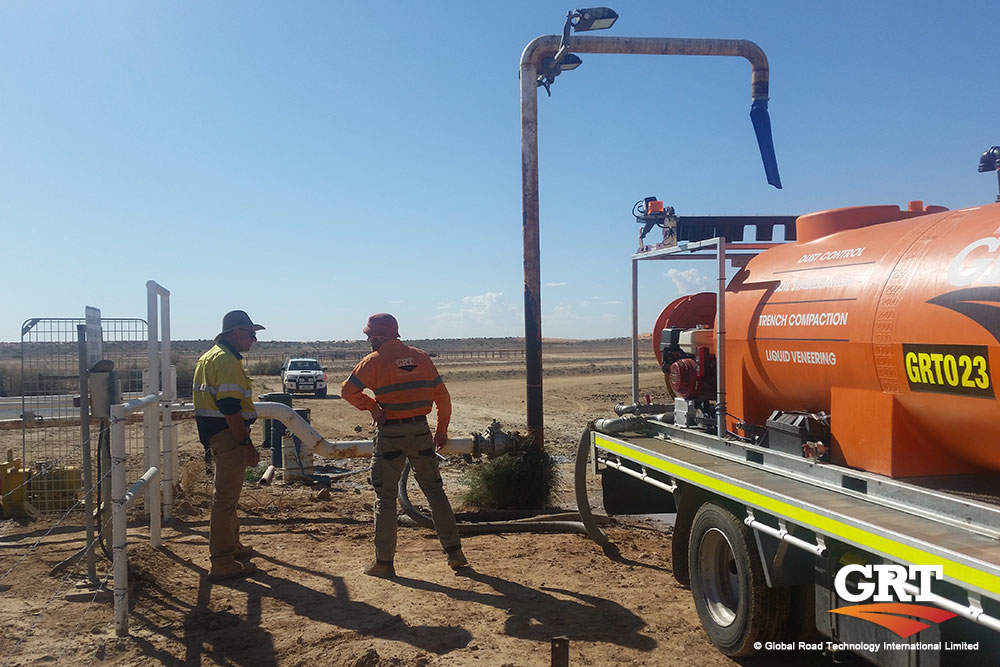 We develop liquid polymers for dust control applications.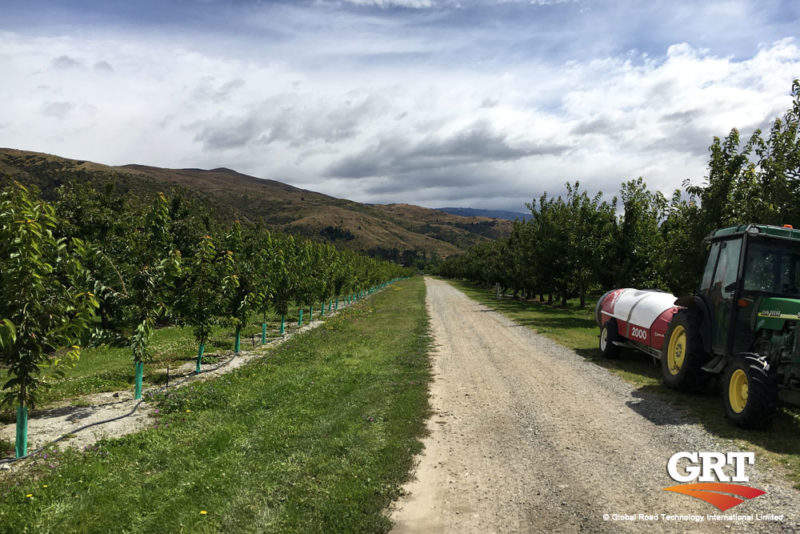 GRT's polymer-based products reduce dust-related risks and enhances on-site worker health and safety.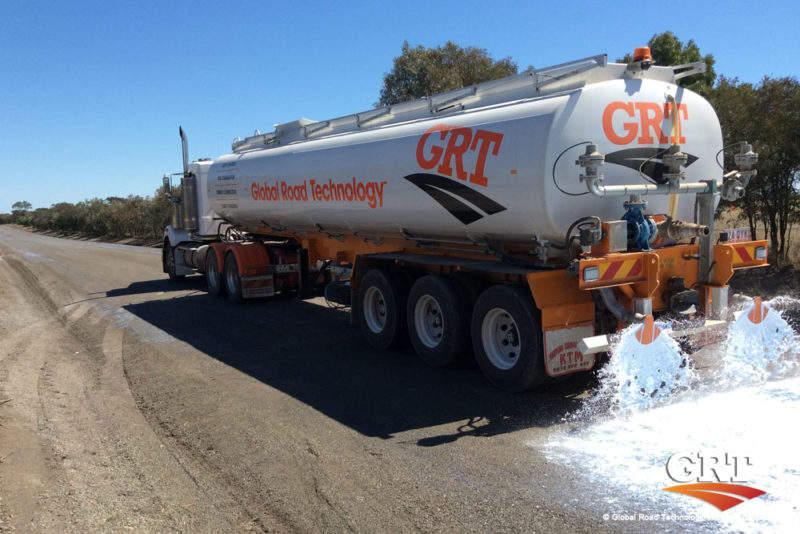 Our surface treatments can be sprayed or dispensed using water cannons.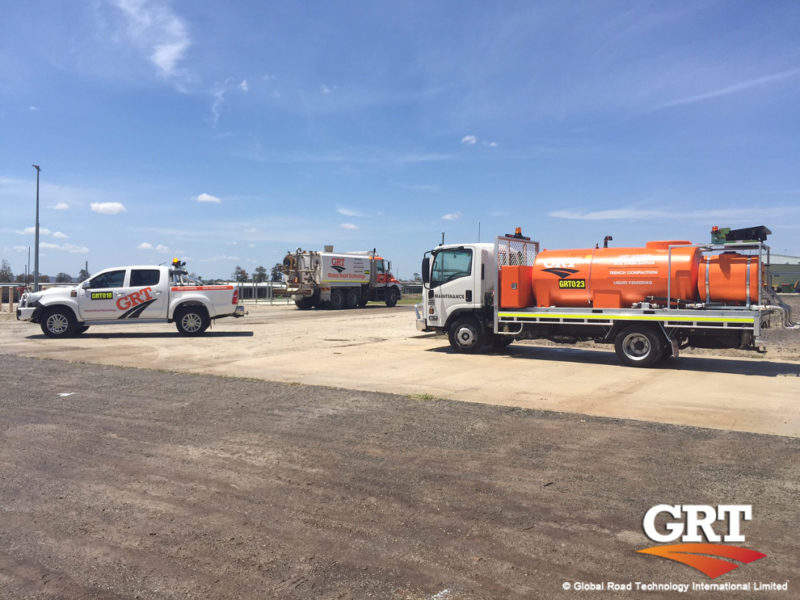 The GRT: Wet-Loc is suitable for heavy-duty traffic areas, including container yards, tracked machinery routes and forklift areas.
It also drives water efficacy and efficiency in drilling and gas extraction operations.
For access roads, GRT: Wet-Loc is a long lasting solution for treating and maintaining underground access roads and confined underground spaces.
Surface dust control solutions for open cut mining applications
GRT offers dust control solutions designed to treat each type of on-site roads such as ramps, haul roads and service roads, which save costs on conventional construction and management processes.
Our products help to prevent surface deterioration, potholes and rutting while avoiding haulage downtime and asset damage.
The ultra-concentrate GRT: Haul-Loc uses our long chain polymer (LCP) technologies to enhance the performance of water cart operations by up to 500%. It enables you to conserve water, eliminate dust and improve safety on haul roads.
Unique in the market, GRT: HiVis is robust, white drying polymer, designed to highlight mining haul road intersections, by coating berms in a bright, reflective coating.
Our GRT7000 offers polymer sealing and micro-stabilisation capabilities for all-weather road access and a dust-free surface.
Processing, Transport, and Stockpile Management
Processing, transport and stockpile management activities are key areas where significant amounts of mined resource can be lost due to mechanical process, wind, and water transporting materials offsite, leading to material loss and offsite contamination.
Our GRT: ACTIVATE (A.B.) makes water work more efficiently. Dispensed through existing spray systems, trucks or stabilisers, it is suitable for quarrying crushers and conveyors, as well as road construction.
Our polymer-based GRT: Ore-Loc formulation provides a high-quality liquid veneering solution for raw material stockpiles and rail cars. The product fuses small coal, ore, or overburden particles with the polymer to create a thin layer of bonded, erosion-resistant material.
It can be applied directly to raw materials using water trucks, as well as existing or bespoke spray bar systems and gantries.
Hard-wearing treatments for storage and workshop areas
The GRT: Wet-Loc surface treatment is a synthetic fluid that adsorbs into soil particles to prevent them from becoming airborne.
It is a long-lasting, waterless treatment suitable for underground mining roads and heavy-duty traffic areas such as container yards, tracked machinery routes and forklift areas.
Dust and erosion control for mine sites
GRT offers 2 key erosion and broad scale dust management products to assist environmental and safety managers to effectively manage mine sites.
Our GRT: Soil-Loc is designed for long-term dust suppression in large open areas, including evaporation ponds, spoil sites, cleared areas and decommissioned sites.
GRT: Enviro-Binder polymer-based technologies are dispensed from a water cart or cannon onto erosion prone batters, stockpiles, bunds and cuts.
Water Storage and Clarification
On-site water storage and tailings dams are often susceptible to leaking due to natural cracks, a lack of high-quality construction material, or inherited/legacy infrastructure from past operations. Loss of water can be an issue in dry areas, and leaking tailings dams are at risk of environmental and downstream safety issues, as well as structural failure.
GRT: DamSealer is an array of different polymers that work their way into fissures to form a bonded gel layer on the treated surface. Dams can also be treated without being drained.
To keep your water clear, The GRT: Water Clarification safely and effectively removes suspended solids and associated contaminants from sediment basins and open water storage areas.
In addition, our products do not impact pH levels so water can be safely released into downstream catchments.