GBR Enviroservices
Waste Disposal, Parts Wash and Hot Wash Machines

Address
8-10 Tolley Street,
Wingfield,
50,
South Australia,
Australia
Phone
GBR Enviroservices has more than 25 years of experience in parts wash, hot wash and workshop waste removal services. Our aim is to provide customers with exemplary service and peace of mind at an affordable cost.
Drummed and bulk waste disposal
Whether it is bulk cooking oil or hazardous chemicals, GBR Enviroservices can dispose of any waste in a safe and efficient manner. All of our disposal trucks have been designed and built to spill containment specifications; the truck floors are sealed to walls, and drains are installed to underfloor holding tanks. Each truck comes equipped with a chemical spill kit and general purpose spill kit to ensure that any accident can be managed and contained.
GBR Enviroservices personnel are well-qualified in the removal of drummed and bulk waste; they possess a dangerous goods licence and are trained in the manoeuverability of forklifts and dangerous work in confined spaces, fuel handling, and are also white-card trained. In the past, they have successfully removed:
Hazardous and liquid waste
Oil filters, oily rags and used absorbent
Cooking oil
Throughout the disposal process, GBR Enviroservices can provide all necessary paperwork for records, whether that is service reports, paperwork adhering to EPA legislation, waste tracking forms or a certificate of destruction.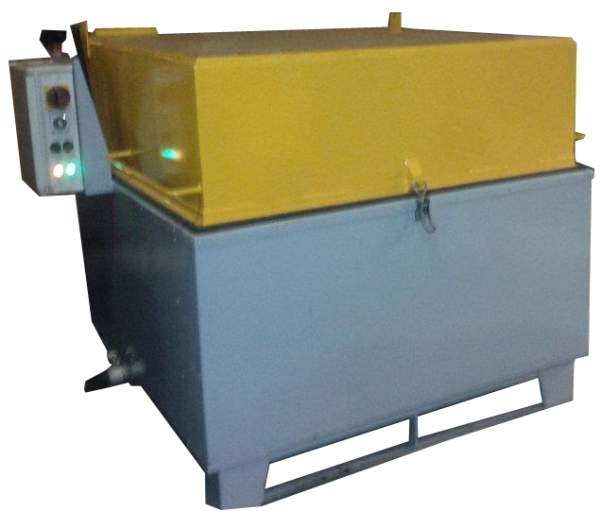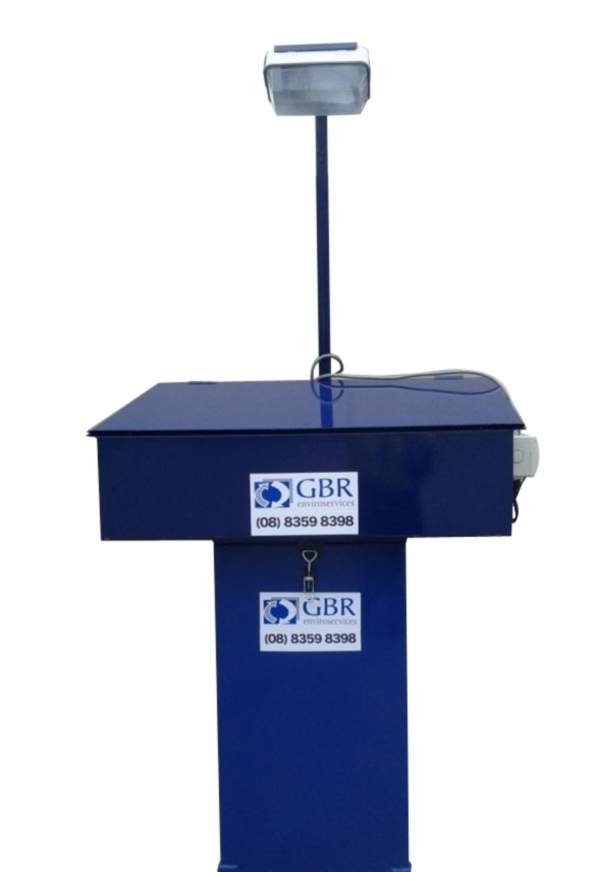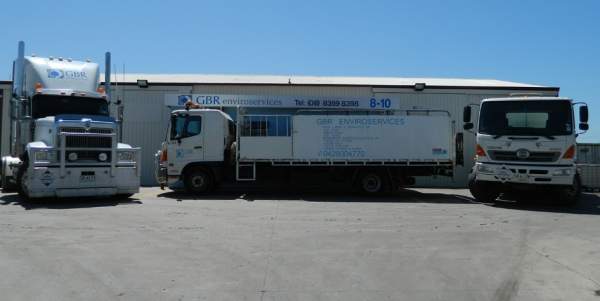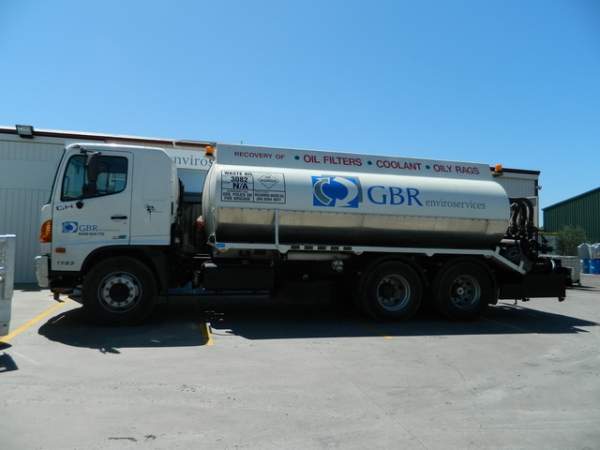 Liquid waste disposal from industrial environments
At GBR Enviroservices, we have wide experience and knowledge of disposing of waste with clients in mining and other industrial sectors. We understand the build-up that occurs and the limited time schedules of our clients, which is why we offer customers tailored services like regular or on-call collections service, and replacement drums. No matter the industrial waste or chemical, GBR Enviroservices can dispose of it safely and professionally. Previously, we have disposed of:
Waste oil
Wash water
Oily water
Adhesives
Alkalines
Detergents
Contaminated fuels
Paints and thinners
Coolants
Acids
Caustic solutions
For any specialty waste that needs particular care for disposal, our fleet of trucks come in a variety of tank capacities to accommodate size and structure of the waste.
Parts wash services
In order to keep machinery performing throughout the duration of its service life, a regular parts wash is essential maintenance. GBR Enviroservices provides clients with a range of parts wash solutions to suit your particular need and time schedule. Our 60L parts washer can either be rented or purchased depending on your requirements, and we also offer a maintenance service to ensure any repairs or cleans will produce minimal operation delays.
Each parts washer features a heavy-duty, steel construction, with flameproof light, switch and pump electrics. The design encourages maximum visibility and acess without stooping to operate the machine, and the fuseable link on the lid is designed to melt in case of a fire, closing the lid and starving it of oxygen to prevent the spreading fire.
If you require specialty parts or services for your parts washer, GBR Enviroservices can source the right equipment for your requirements.
Hot wash machine sales, services and hire
Our hot wash machine is an automatic, water-based cleaning system that is stocked in a variety of sizes to suit your requirements. Our machines are available for purchase or hire, and we also provide a maintenance service to repair or replace any part that needs fixing. Our personnel can also source speciality parts or machines depending on a client's particular requirements.
GBR Enviroservices
8-10 Tolley Street
Wingfield
50
South Australia
Australia



Telephone Number




Fax Number




Email Address




Links