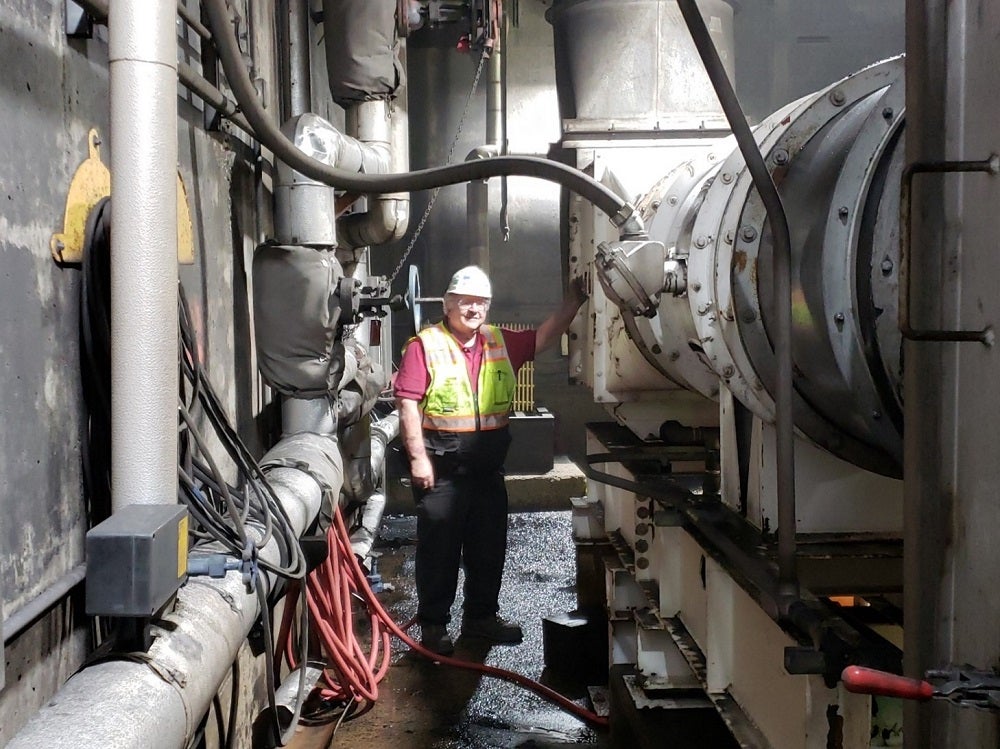 Joe Finn, Process Ventilation Engineer, brings over 50 years of experience in developing solutions that work for mining and heavy industrial problems.
About Finn Equipment Sales Inc.
Finn Equipment Sales is a contract engineer and sales agent for Englo Inc. Working with outstanding experts from our principals and affiliates we offer a wide variety of custom-engineered solutions. We look forward to being of service to you.
SOLUTIONS THAT WORK!
Englo Dust Extraction Technology™
Englo Wet Dust Extraction systems are installed at hundreds of locations including potash, phosphate, limestone, gypsum, coal mining, coal power and tunneling operations. Wet Dust Extraction Technology offers an alternative to dry fabric filter or cartridge collectors where difficult operating conditions such as combustible dust, moisture, or high-temperature conditions create problems for dry dust collection systems.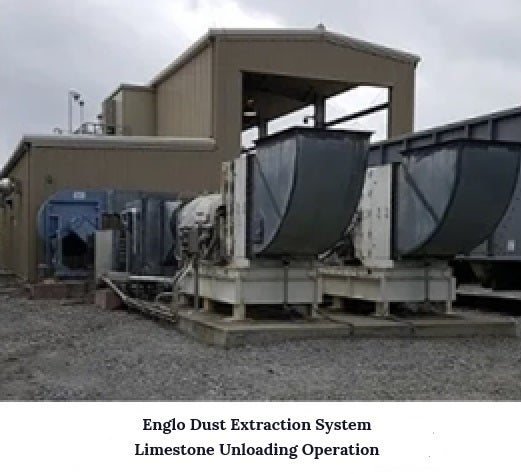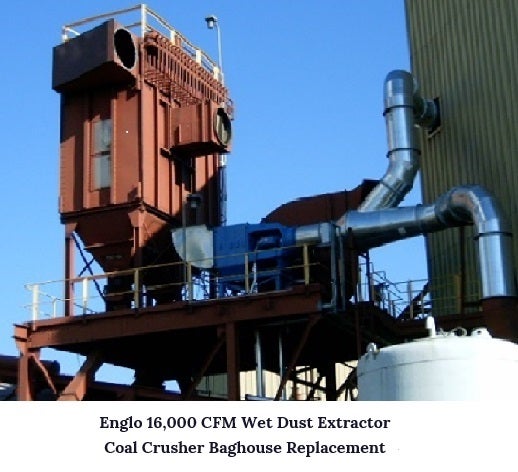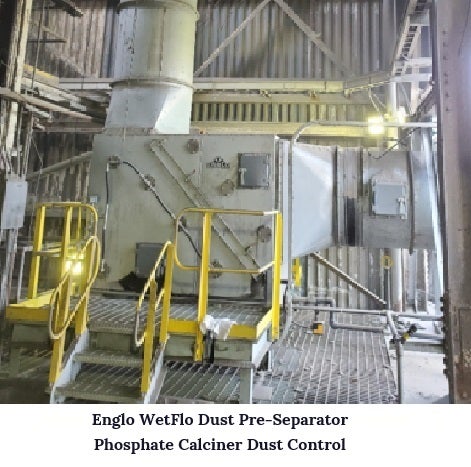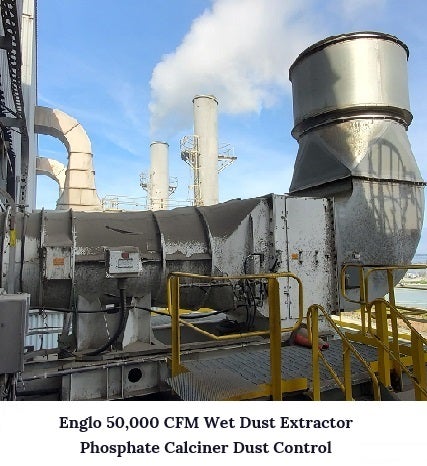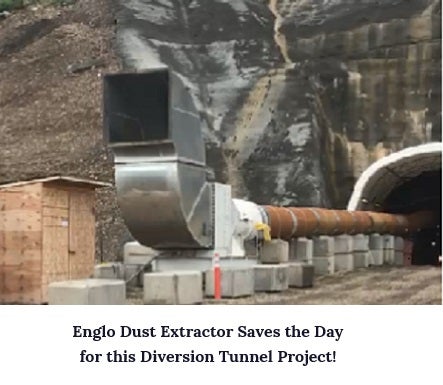 The largest application of Englo Dust Extraction Technology has been for handling combustible coal dust at power plants, coal mining and coal preparation operations. These installations provide safer dust control for areas including conveyor transfers, tripper rooms, crusher buildings and reclaim tunnels.
Englo engineers work with you to evaluate your unique, fugitive dust control problem. Dust sources are studied to determine where exhaust hoods can be used to contain and capture dust emissions. Equipment locations are determined, along with effective ductwork routing. Detailed 3D CAD design models are then prepared for review followed by fabrication drawings. We provide experienced turnkey installation management or installation support, along with startup assistance to help you achieve a successful project completion.
A unique project was for a roadheader development diversion tunnel project that had been on hold for exceeding dust control exposure limit. Englo was able to deliver and commission a 60,000 CFM rental equipment package in about two weeks. When the unit went in service the dust problem immediately vanished and the roadheader team went back to work as did hundreds of idled workers.
Probe America Misting Fans
Probe America Rotary Atomizer misting fans offer a better solution for dust and odor control. The Probe Atomizer features an injection of low-pressure water into a unique high RPM rotating mesh basket screen mounted in front of the powerful Probe fan. The atomizer produces an extremely fine mist for dust control, odor control, cooling and humidification that is sprayed out to 90 feet by the Probe fan.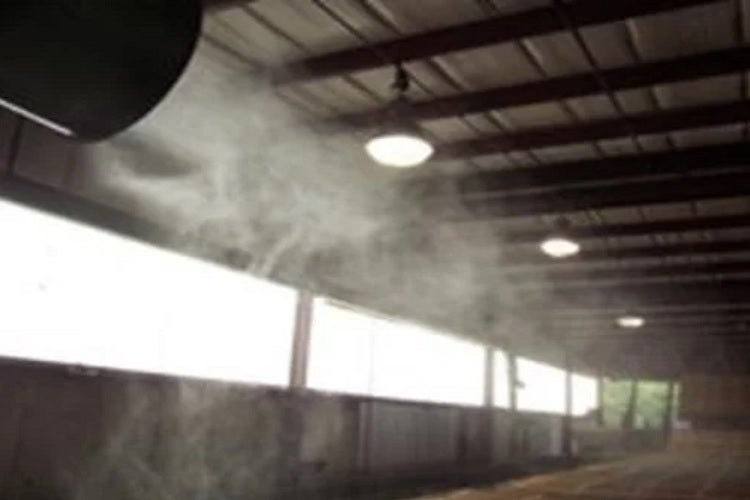 Probe America Rotary Atomizer Fans Generate a Superfine Dust and Odor Control Mist Using Low Pressure Water Supply
AiroPure Odor and Dust Control
AiroPure Odor Destructive Reagent combines with odor molecules and wipes them out completely. This unique powerful formulation is independently proven to be highly effective against an entire spectrum of malodor compounds. AiroPure eliminates offensive odors from hydrogen sulphide, ammonia, organic sulphur, nitrogen compounds, methyl mercaptan and trimethylamine. AiroPure also inhibits the growth of gram-positive and gram-negative bacteria such as Legionella, E Cali, MRCS, CDIFF, Listeria and more.
AiroPure also acts as a dust control surfactant and is used in combination with dust suppression systems including Probe rotary atomizer misting fans and EMI Controls misting cannons. AiroPure surfactant properties reduce water droplet surface tension to improve dust capture by up to 400%. Using AiroPure with your dust suppression delivery system has the additional benefit of protecting workers from detrimental chemistry in the water supply.
Probe and AiroPure products are marketed in the US and Canada by Probe America, an Englo affiliated company, under license with Probe Industries UK.
Zitrón USA  – Mining, Tunneling, Infrastructure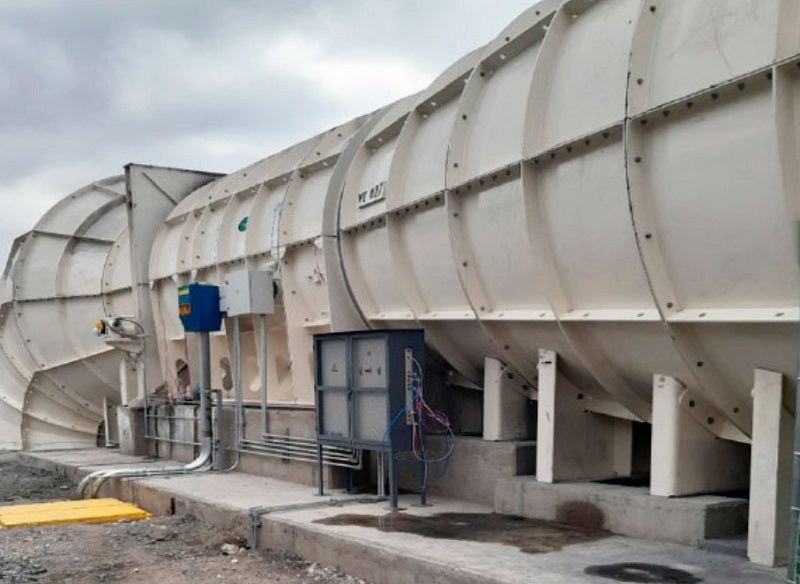 Zitrón promises delivery of the best underground ventilation performance in the world.
              Zitrón USA is here to deliver that promise in America.
Zitrón was founded in 1963 to produce mining fans for the local mining industry in Spain. Since then, the company has manufactured more than 20,000 high-quality fan solutions for mining and tunneling projects globally. Zitrón mining products include primary and auxiliary fans and have the capacity to operate in the most challenging and remote locations.
Zitrón USA is a subsidiary of Zitrón Spain. We are located in Bluefield, West Virginia and operate in a full-service manufacturing facility. Zitrón USA is staffed with service technicians, engineers, and manufacturing specialists dedicated to providing quality ventilation equipment to our customers. Also, we have authorized representatives throughout the United States to support our turnkey ventilation systems.
Zitrón's growing worldwide market and the high level of satisfaction reported by clients highlights the quality and reliability of the company's products and services.
GEO Wheel-Wash Systems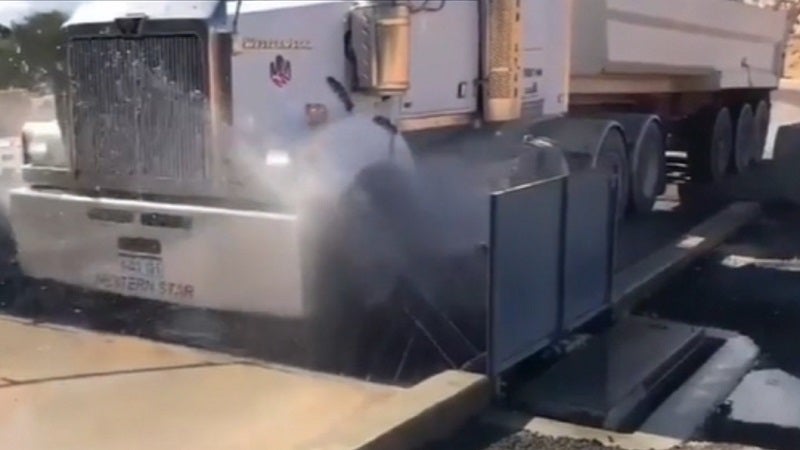 Englo does wheel washers! With a wide variety of sizes, we can handle anything from single axle to large off road trucks. GEO Wheel Wash Systems provide a rugged, simple and effective solution for vehicle washing at mining, construction and heavy industrial sites.
View our video at the following link: https://vimeo.com/646406490