Dust Control Technologies (DCT) is an international company providing control systems for dust generated by material-handling operations. DCT manufactures and distributes products, represents other engineering and manufacturing companies, and offers on-site project and maintenance services. The products manufactured and represented by DCT are regarded by customers to be some of the best in the world.
Controlling dust requires a combination of technologies and products. For example, high-quality dust seal and properly adjusted skirtboards are required for dust control efficiencies of 99.5% using either a baghouse or fog systems.
Fog type dust control equipment
DCT manufactures fog type dust control equipment that uses compressed air and water to produce water droplet sizes of 1-100µ for PM2.5 and larger dust particle capture. This technology meets US EPA clean air requirements.
Engineered transfer chutes for dust control
DCT offers different technologies for keeping the mining industry clean and dust free. WEBA is the world's largest supplier of engineered transfer chutes. The patented Cascade chute is unlike any other in the world as it uses shelves to capture the conveyed material so that most wear surfaces have material on material.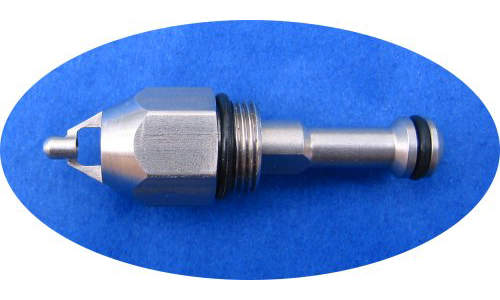 Dust Control Technologies provides control systems for dust generated by mining operations.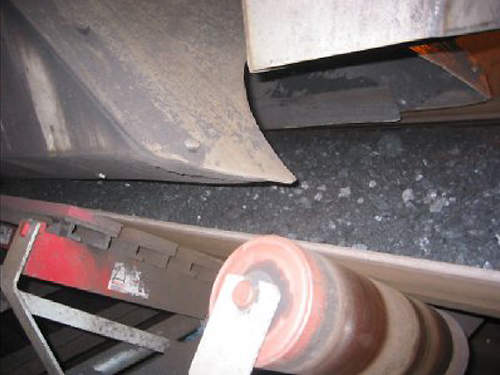 The discharge of a WEBA chute with PRB coal. There is no need for skirtboards, covers or dust seals.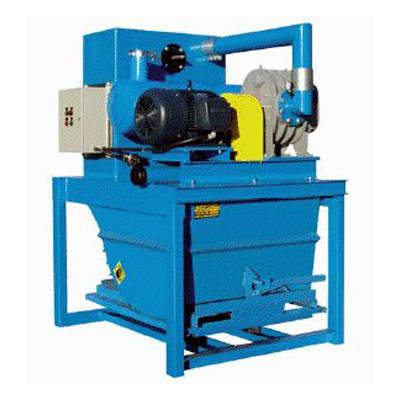 DuroVac industrial vacuums can pick up all types of material and are cost efficient and easy to operate.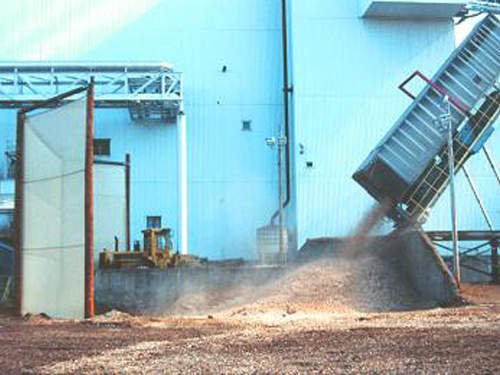 DCT's wind fences reduce the wind velocity over a dust source and reduce the amount of blown dust to a minimal level.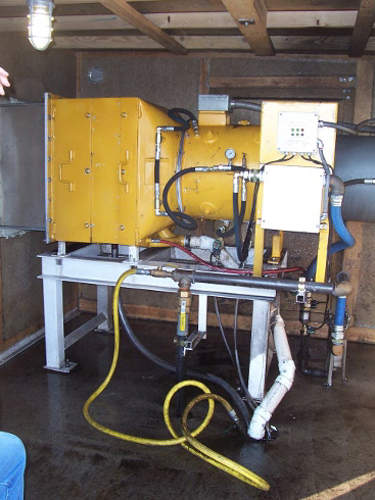 The CDC in-line wet fan scrubber is a state-of-the-art, compact wet scrubber designed for use on coal dust.
The WEBA chutes are a very efficient alternative to other dust control methods and reduce dust levels to less than 95% of visible dust without the use of skirtboards, dust seals and extended covers. Problems with dust, wear and impact can be greatly reduced or eliminated with a WEBA chute.
Dust control vacuums for the mining industry
The DuroVac™ line of industrial vacuums can pick up a variety of sizes and types of material, from dust to 8in rocks, in wet slurries or very dry conditions.
DuroVac vacuums pay for themselves within a short period of time, especially if the material has value. Operation is simple – press the run button on the digital display, pick up the nozzle head and start cleaning.
Common features of the DuroVac include a premium-efficiency TEFC motor, custom tuned silencer ensuring operation below 85dBa, 33ft³ heavy-duty hopper with fork pockets, and much more.
High-performance fabric buildings
If you want innovative and high-performance building, ClearSpan is the number one choice. A smarter option than traditional wood or steel buildings, fabric buildings are economical, versatile, durable and efficient. Application possibilities are unlimited as ClearSpan can manufacture a structure that meets your unique needs.
Designed in conformance with international building codes, ClearSpan buildings are engineered, manufactured and constructed with the highest structural integrity.
Dust-reducing wind fences
Wind blown dust can be a major problem that affects environmental quality, health, lost product and safety. DCT can work with you to calculate the payback of a wind fence based on product losses. Wind fences are supported fabric panels that reduce the wind velocity over a dust source (e.g. a truck or railcar dump) to lower the amount of blown dust to minimal levels.
Polyurethane trommel screens for dust control
Tandem Products provides a polyurethane screen that is both cost effective and out performs the current punch plate panels. Having developed a resin formula and proprietary, patentable screens, Tandem's polyurethane trommel screens are lightweight and allow normal handling without the need of a crane for installation and replacement.
In addition to being performance and cost effective, the polyurethane screen panels have saved customers thousands of dollars in labour and maintenance costs.
Blade and tensioning systems for belt cleaning
The Rhino Blade tensioning system is an excellent belt cleaning effect, which uses a simple structure to achieve better cost-efficiency. This system uses the recovery principles of a high-memory synthetic material as the source for the tensioning force.
Unlike other systems using pneumatics or springs, the Rhino Blade system uses fewer moving parts, is far more reliable and nearly maintenance-free. The genuine Rhino Hyde urethane blade insures you of thorough, even belt cleaning in wet and dry conditions with a long blade-wear life.
Wet fan scrubbers for coal dust
The CDC in-line wet fan scrubber is a state-of-the-art, highly efficient, compact wet scrubber, specifically designed for use on coal dust.
The in-line compact design offers low power and water consumption, lower weight, easy maintenance and great performance, making it the world's most efficient axial fan in-line wet scrubber.
The water-cooled motor is built to class II div. I and operates in a cool airstream and a continuous water spray. The units are available in a range of sizes from 10,000cfm to 28,000cfm. Each unit is supplied with a pressure / flow monitor system to ensure that there is adequate water flow through the motor and spray nozzles.