Ultra Vision is a market-leading manufacturer of light-emitting diode (LED) lighting for adverse mining environments.
From our experience in industrial lighting, the primary issues are water and dust ingress, shock and vibrations, radio frequency (RF) interference, brackets breaking and LED failure due to over-heating. The cost of the lamp becomes insignificant compared to the cost of failure in the field, requiring technician input or vehicle downtime.
Having assessed the market for a number of years, offering imported products, Ultra Vision believed there was more that could be done to solve the issues that kept recurring.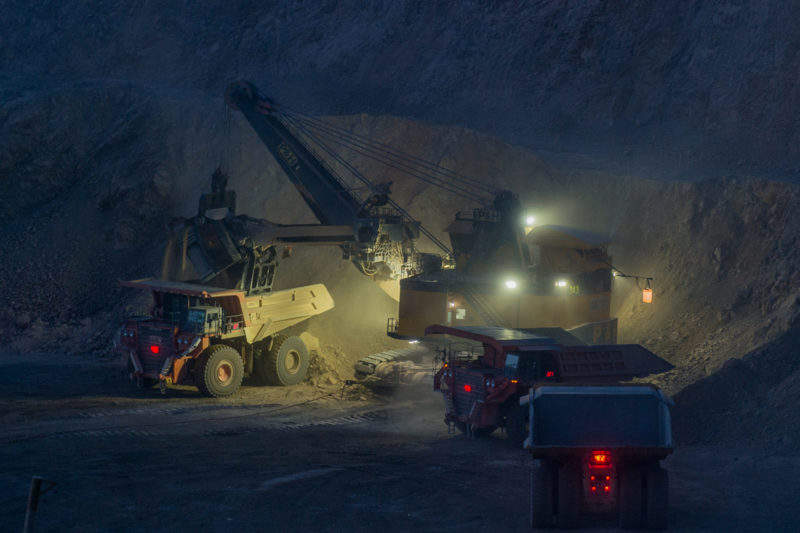 Ultra Vision develops specialised LED lighting for buildings and vehicles in the mining industry.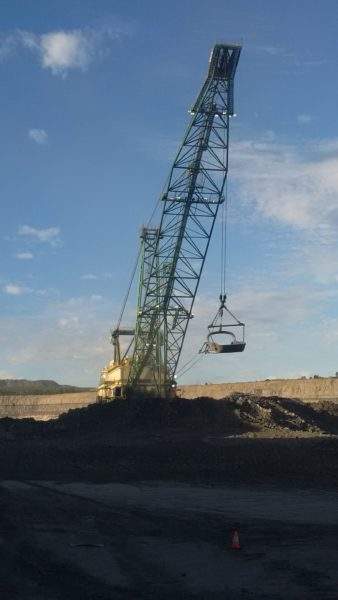 Our lights are designed to withstand shock, vibrations, dust and water.
Ultra Vision's low-voltage light bars are specifically designed for off-road vehicles.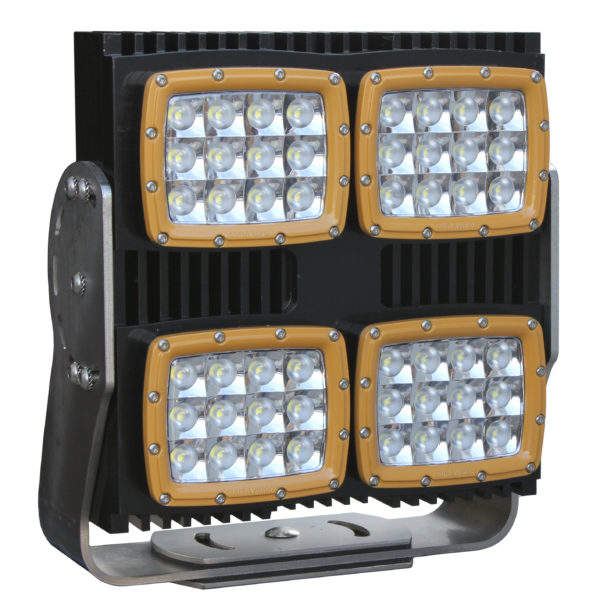 The Mine Master floodlight lamps are designed for both direct current (DC) and alternating current (AC) applications.
The Enforcer lighting brand is suitable for mobile applications.
High-performance LED lighting for the mining industry
All Ultra Vision lights are sealed to a minimum level of IP67 to ensure there is no water or dust ingress. They feature design details such as dipped screws in assembly to maintain the integrity of the seal while withstanding the use of water cannons and a build-up of coal dust.
Resistant to shock and vibration, our military-spec PC boards ensure that whatever the situation and environment, the lamps will also not interfere with any other communication device.
Ultra Vision incorporates 5mm stainless-steel brackets and rubber mounts to minimise the risk of breakage and has designed a temperature control circuit into each PC board to regulate the temperature and prevent overheating.
Specialised lighting for mobile plants
Ultra Vision's Enforcer, Invader and Atom lighting are designed for mobile applications, in multi-volt or 24V variants only.
Ranging from 10W to 60W, these lamps have been designed to withstand anything that can be thrown at them in the mining and heavy industrial sectors. With a comprehensive mine-spec design, we offer a product to suit every application, with multiple bracket type, beam patterns and input voltage options available.
Custom-build LED floodlights for fixed plants
The Mine Master series are resilient, purpose-designed lamps for floodlight applications in both direct current (DC) and alternating current (AC).
These high-powered LED floodlights are available in three models covering 180W, 360W and 540W and have options of five beam patterns, making the Mine Masters extremely versatile.
Multiple bracket options and mounting positions, along with the IP68 waterproof rating, further increase their functionality for both indoor and outdoor applications.
Low-voltage light bars for off-road vehicles

The Nitro and Raptor series of low-voltage (LV) driving lights and light bars have been developed for off-road vehicles, ensuring every application is covered.
The flagship Nitro brand offers maximum performance, utilising our proprietary Widr® optic, delivering 1 lux at 1.2km. In addition, the compact, cost-efficient Raptors have been developed for the fleet and utility market.
Warehousing lighting
The Duralux high-bay LED lights are designed to give even-spread lighting within a warehouse or shed.
With wattage options ranging from 80W to 180W, Duralux caters for buildings up to 20m high. Using multiple small-chip LED's and large surface areas, they offer high efficiency, even in hot and humid conditions, and have an operating temperature of up to 80°C.
A Duralux 120W would typically replace a 400W metal halide or sodium vapour, reducing power consumption between 70% and 80%.
Access lamps
The Atom and Flare access lamps are low-current draw options for illuminating walkways, gangways, stairwells, engine bays and conveyors.
With a range of mounting options and beam patterns, LED lighting really does offer a solution for every situation. Low current draw, zero maintenance and virtually unbreakable, LED industrial lighting has justifiably made its mark.
About Ultra Vision
With a purpose-built factory in Victoria, Australia, Ultra Vision has been manufacturing LED lighting since 2013.
Available with a five-year warranty, we have continuously assessed market issues to develop products that meet the requirements for mining, industrial and 4×4 applications.
Ultra Vision's DuraVision, Nitro, Raptor and Mine Master brands have been designed specifically for their respective markets.
Our expertise covers the optics and electronics design, as well as the housing and mechanical aspects. This ensures that the whole system is working together to deliver the best result in the smallest possible package.