SGS is specialized in the engineering, manufacturing and assembly of standard, special, large and customized industrial gearboxes for the mining and materials handling industries, and other applications with a demand for high power and extreme load capacities. SGS is able to offer short response and delivery times, as well as express deliveries of special and/or large gear components, and special and customized gears. Besides a centrally located 200m² office building, two manufacturing halls with a total of 4,800m² are available for assembly purposes.
The scope of drive applications that can be equipped with SGS reducers and components includes large rock and coal crushers, large and special materials-handling equipment, processing equipment, large milling machines, as well drives for special excavating equipment in the open-pit mining industry.
Gear units for the mining and materials handling industry
SGS is familiar with different types of gear units for bulk material handling plants, processing plants, heat and power plants, and the mining industry. Our products include bucket wheel reducers, excavator crawler track drives, slewing gearboxes, hoisting gear units, as well as standard or planetary gear units. Currently we provide some bucket wheel gear units with an output torque of 2,500,000Nm and a weight of 25,000kg each.
The achievement of our goals is based on a solid foundation of long-standing experiences and comprehensive know-how in the development, construction, manufacturing and assembly of special gear units for nearly all industrial applications.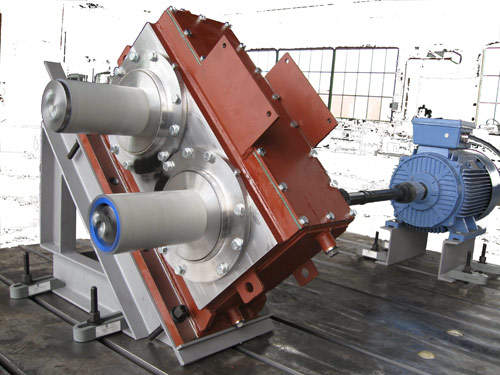 Unbalanced exciter gearboxes for a processing plant in Siberia.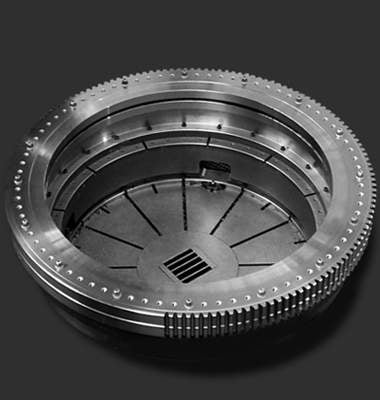 Delivery of spur wheels up to a diameter of 7,000mm; module 40 and 60t single weight is possible.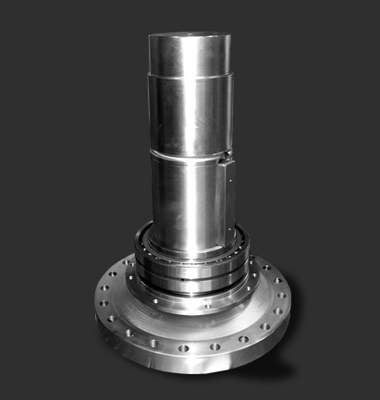 Flange shaft: diameter 1,200mm, length 1,500mm, weight 2,570kg.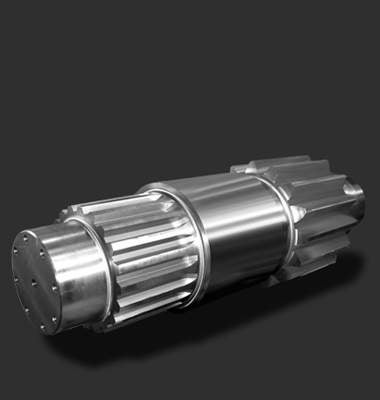 SGS provides the repair and refurbishment of existing gears.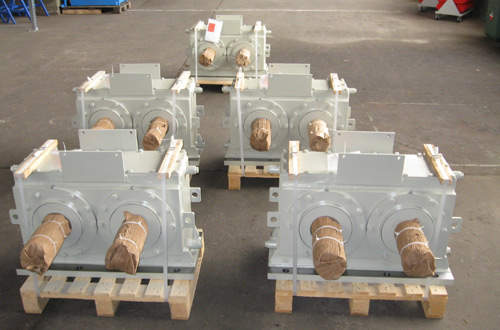 SGS provides high-quality products due to close monitoring and inspection of our manufacturing and assembly processes.
Bevel helical gear units
We are currently designing special bevel helical gear units for the drive of overland conveyor systems, which have an electric motor powered with 2,700kW. The weight of one of these drive units is 49,000kg.
Gear repairs and refurbishments
The repair and refurbishment of existing gears is also one of SGS' specialties. It is possible to manufacture single and unique gears in accordance with original drawings, even those produced by manufacturers that no longer exist.
Gearbox engineering, manufacturing and assembly, and spare parts
SGS provides the engineering, manufacturing and assembly of gearboxes as well as spare parts for the following applications:
Bucket wheel reducers
Crusher / sizer gear reducers
Belt conveyor gear boxes / drives
Gantry crane hoists
Apron feeder drives
Hoisting gear units
Bevel spur / helical spur and planetary gears
Planetary gear units
Excavator crawler track drive
Shifting gears
Slew / slewing gearboxes and drives
Spur gear box
Rolling mill reducers
Pinion
Spur gears up to 7,000mm / 60t single weight / module 40
Helical gearing
Double helical / herringbone gearing
Helical bevel gear stages up to 1,300mm
Flange shafts
SGS is well known for high quality products and fast realization of complex demands. The assurance of contractual quality and delivery requirements is realized due to close monitoring and inspection of our manufacturing and assembly processes. Challenge us with your most demanding tasks and we guarantee an economically and optimized solution centralized through our management.