Design and development services – Romteck Group
Romteck is a product development company that provides services in the areas of electronics, electromechanical, mechatronics and communications. Whether a customer requires a one-off prototype or a production run, Romteck will meet their specification, or undertake guided research to meet a particular objective.
From concept to completion, Romteck combines creative and technical expertise with a stakeholder-centred approach, to conceive products that will succeed in today's competitive marketplace. Its services cover all the elements needed for developing integrated and engineered new-product solutions.
These design services and Romteck's focus on development mean the company can take a product from concept through industrial design, detail engineering, prototyping and into production start-up.

Fire panel monitoring via multiple paths PSTN, radio, 2G/3G and IP.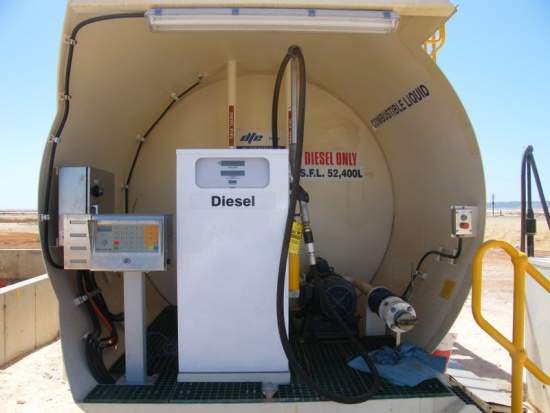 FMS console on a fuel tanker.

Fuel management for the harsh outback environment.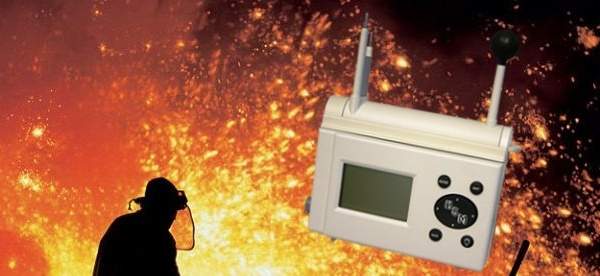 The HSM foldaway sensor monitor is easy to transport and displays environmental data in real-time.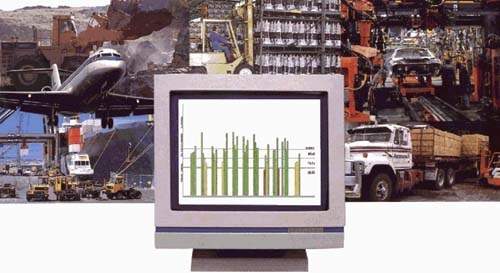 OSPAT's fitness for work performance testing minimises the risk of avoidable accidents resulting from impaired performance.
Romteck Group also includes Calor Instruments and OSPAT.
Manufacturing service
Romteck maintains its own test and production facilities in Osborne Park. Whilst mainly used to manufacture its extensive product line, Romteck provides cost-effective services for companies that require low through to high-volume production.
Romteck's ISO: 9001 certified test facilities use the latest test and verification system to ensure high production yields.
Fire safety and monitoring
Romteck is a major provider of Automatic Fire Alarm (AFA) solutions to statewide and private Australian and international fire and rescue alarm monitoring services, all Australian airports, mines, industrial complexes, hospitals and universities. Romteck AFA solutions compete successfully against major multinational companies in the AFA industry.
Romteck has designed an integrated fire monitoring system to provide maximum safety assurance to the mining industry, as workers and machines are often in confined areas underground or at remote sites.
The Firemon system allows operators to simultaneously monitor a large number of fire indicator panels across a mine site with greater location accuracy and response time than a standard alarm. The system can be customised to suit the operation's needs and information can be retained for future use.
Fuel management systems
Romteck's fuel management system (FMS) tracks fuel from delivery, through internal transfers, to dispensing and also provides comprehensive process reporting.
The FMS software automatically records fuel issuing transactions from the remote consoles, which can be printed out or used to produce reports and graphs for easier analysis. The system can be customised to suit the operation's requirements and can remotely upload and download changes to database information without the need to attend the fuelling point.
Smart tag plant identification
Romteck's radio frequency identification (RFID) reader enables long-range identification and authentication of plant and equipment. The RFID module can extend the functionality of other Romteck products such as the fuel management system, to validate, vehicles, GenSets, lighting towers and more.
The RFID smart tag can be used to obtain details from sensor inputs such as engine hours and temperatures.
Asset tracking tool for fleet management
Romteck offers DeltaTrack as a cost-effective fleet management tool that uses GPS to track machines and vehicles over large expanses.
Software and hardware engineering
SCADA and telemetry systems are used in mining, ports, fuel management, stacker reclaimers, bore fields and more. Romteck supplies a range of rugged products that are available in standard and customisable versions.
Romteck's research and development staff includes specialists in high level software engineering, applied in firmware and software solutions. Romteck employs elegant hardware designs for telemetry and SCADA monitoring and control system solutions.
Where necessary, in-house capabilities are enhanced by strategic alliances with university research centres and other high-technology companies with complementary capabilities.
---
Heat stress monitor for worker safety – Calor Instruments
Calor Instruments offers the heat stress monitor (HSM); an essential tool for occupational health and safety specialists working with employees in hot and humid environments.
The heat stress monitor has thermistor-based sensors that measure air temperature, wind speed and solar radiation; piezo-resistive absolute pressure sensor for measuring barometric pressure and estimating altitude; and a capacitive polymer-based sensor to measure humidity.
Data can be viewed on-screen and downloaded for recording to ensure that employees are safe at all times.
---
Fit for work performance testing – OSPAT
Mine sites present constant health and safety challenges and employees are likely to be effected by fatigue, stress, illness and medication in their daily working lives, as well as the added risk of drug and alcohol misuse.
It is increasingly important to provide accurate and non-judgemental performance testing, so Occupational Safety Performance Assessment Technology (OSPAT) has developed reliable testing methods to ensure that employees are fit for work.
Unlike invasive methods, which are expensive and can yield ambiguous results, OSPAT conducts performance tests based on information processing and reaction tasks, giving the current status of staff health.
---
Romteck Group, Calor Instruments and OSPAT
Romteck Pty Ltd was founded in 1986. The Australian company combines expertise in technical, financial, corporate, research, development, military and public sector.
The company reaches international markets through a network of distributors in Asia, Dubai, UK, South Africa, Canada, the US, Brazil and Peru.
Calor Instruments Pty Ltd designs and manufactures environmental instruments for mining, defence, medical sciences, health sciences and safety industries.
OSPAT's systems involve one minute, daily, non-invasive, on-site, fit-for-work compensatory tracking performance assessment and an instant reporting system which is already used successfully by international mining companies, energy providers, a US air charter company and by several medical health research facilities.