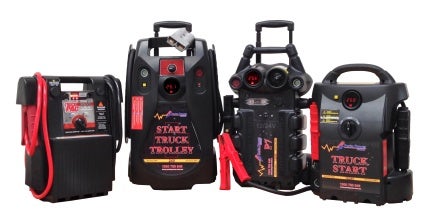 Porta Power Australia supplies booster power packs to clients in heavy industries.
The company has been supplying boosters for more than 30 years and has extensive experience and technical knowledge to back-up its product.
High-quality power packs for mine sites
Porta Power Australia sources its products from European and American manufacturers rated at the top of their fields.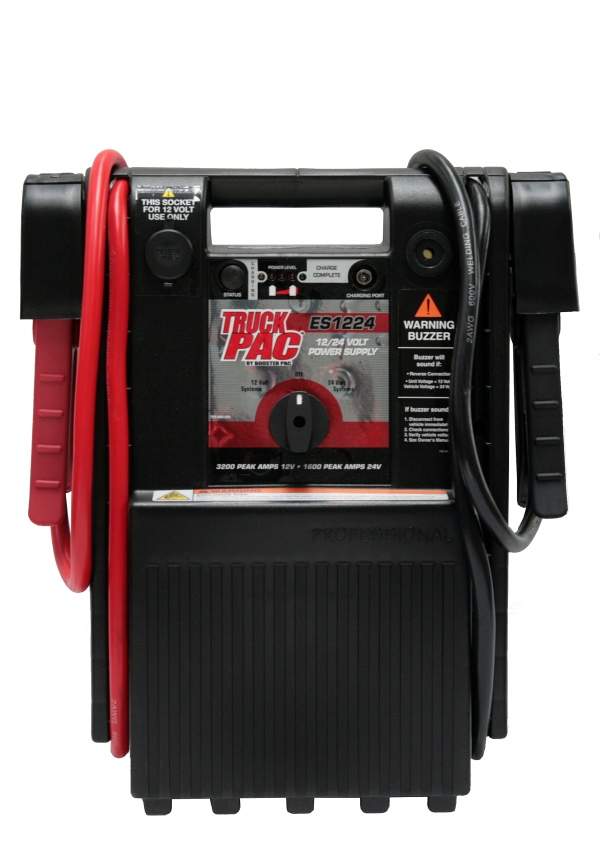 ES1224 - 3,200 amp / 1,600 amp units have an NSN for the military and have passed all relevant army testing requirements.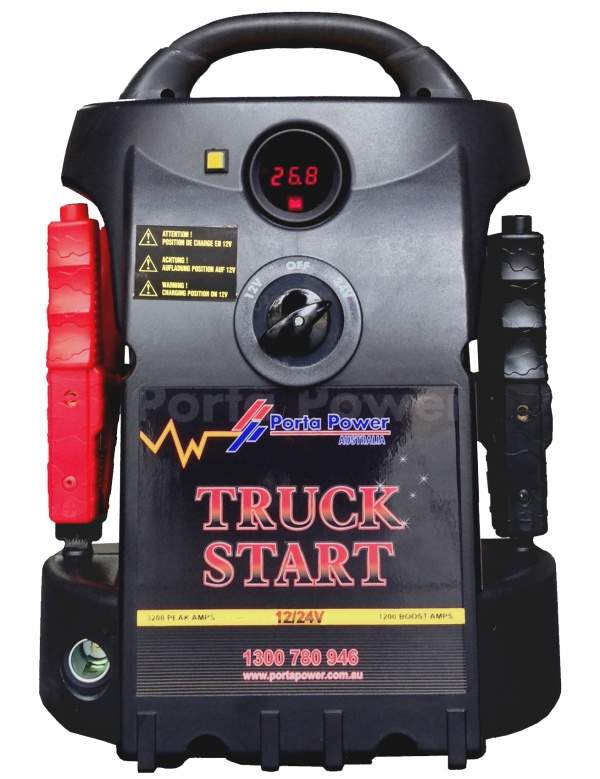 LS1224 - 3,200 amp / 1,600 amp units are tough enough to start 12V and 24V trucks, mining and military vehicles.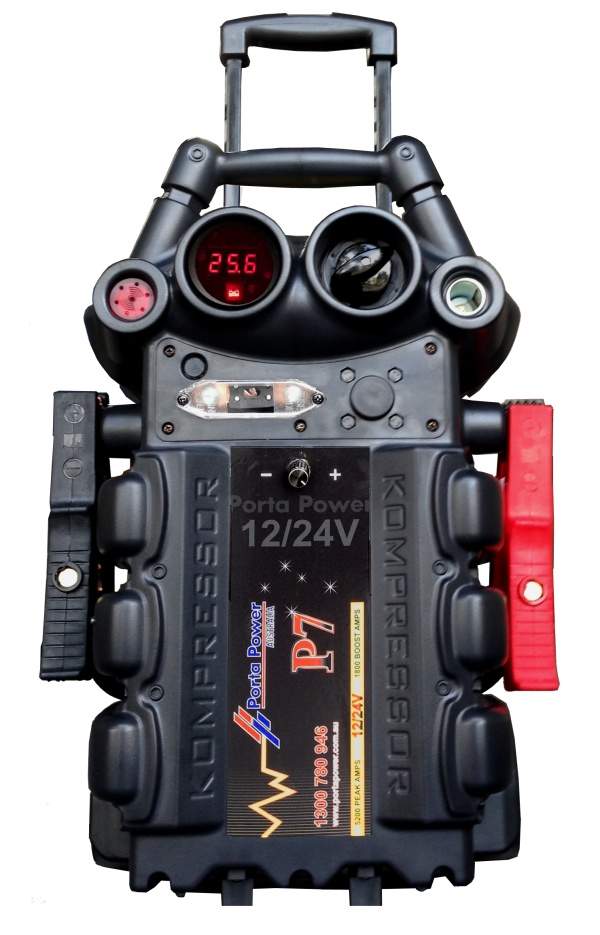 P7 / F2 / MIG - 6,200 amp / 3,100 amp offers pure, raw power. The Booster will start any engine for mining, agricultural and trucking, 12V or 24V trucks and buses.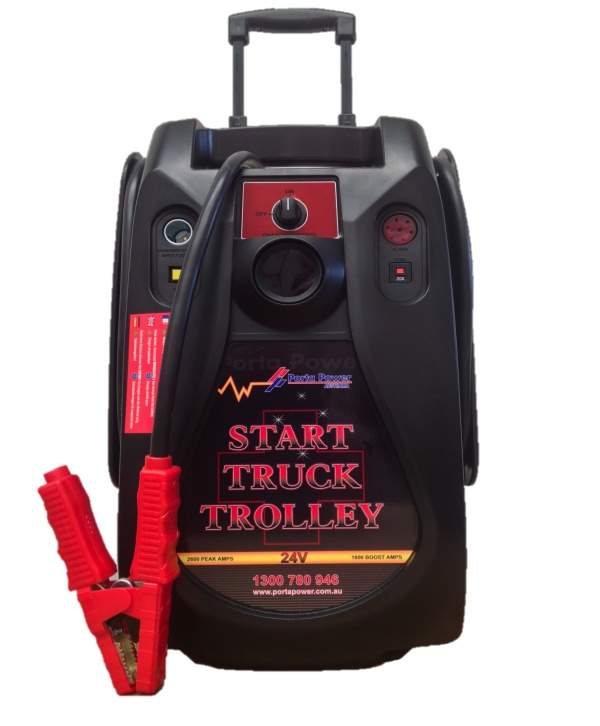 P16 - the extremely powerful 2,600 amp units will start all 24V buses and trucks.
The company is committed to supplying only superior products manufactured from high-quality materials and with expert assembly. Powerful and purpose-built absorbed glass mat (AGM), pure lead, deep recovery batteries are used in all Porta Power units.
Portable battery power equipment
Porta Power Australia vehicle starters provide maximum power transfer through their industrial-grade cables and clamps to penetrate even corroded battery terminals.
Using pure, portable power, Porta Power Australia delivers top cranking amps to the required source.
Power packs to start mining trucks, haulers and dump trucks
Porta Power Australia and Booster Pac were the original companies in the Australian market and are still leaders in the field.
Proactive technology has enabled the company to stay ahead of developments, with innovative design and performance to meet Australian market demands.
This includes rugged outer casings to protect the booster products and equipping the more powerful units with fuses and buzzer systems to warn against cross polarization and damage to the batteries.
Porta Power offers booster pacs that range from 1,400 peak amps through to the 6,200 peak amp Jumpstarter.
The heavy-duty packs will start all vehicles, including tanks, with specialised truck / bus start models and one approved by the Australian Armed Forces. The Booster pack will even jumpstart motors in helicopters and mining dump trucks. In fact, the Booster pack now has the power to operate a MIG welder from its source.
Heavy-duty boosters to power mining vehicles
With so many boosters on the market today it can be hard for consumers to know what they are getting for their money, and the options vary as amperage ratings alone cover HCA, CCA, CA and peak amps.
With this in mind, Porta Power Australia has put together a few main points to help you choose the correct type of booster pack for your needs.
Booster clamp and cable sizes
When buying a booster pack, a quick check of the clamp size and cable diameter is a good guide of its power. A booster with big cranking amps but small clamps and thin cables will generate a lower level of power than claimed.
Porta Power boosters are all fitted with welding-grade cables and 800 amp to 1,000 amp clamps to ensure maximum power transfer. The batteries are so powerful they can only be used in Porta Power boosters, as they would melt the clamps and cables in an alternative product.
Reliable AGM batteries
The higher the amps the more a booster should weigh, so a light unit will have a weaker internal battery.
Porta Power batteries are high-quality AGM, pure lead and are extremely powerful for their size. While robust, they are also portable for ease of use and transporting.
Industrial power boosters accessories
Fitting a booster with a large number of accessories such as lights, air compressors and inverters, can quickly drain the battery and means there are more elements that could break.
Porta Power boosters have all of the essential tools that make them operate reliably. They are fitted with a 12V accessory cigarette plug outlet, so they can easily be used as a portable power unit for separately bought 12V appliances (not 24V).
Porta Power booster packs feature:
1,400 peak amps to 6,200 peak amps powering ability
Starting-up of 36l engines
Starting-up of cars, trucks, buses, mining trucks, helicopters, tanks and any other engine
Welding-grade cables and clamps
Heavy-duty casing
Fuse-protected packs
About Porta Power Australia
Porta Power Australia has been servicing the Australian market with quality booster packs for more than 30 years.