PINTSCH BUBENZER is focused on the design, production and service of high-quality braking systems for both static and high energy dynamic applications. The challenge is to control that energy in the most efficient, cost-effective way.
In all industries, PINTSCH BUBENZER is a world leader in braking system design and manufacturing, with safety and quality built into every product. From mining to steel processing, transportation to shipping and ports, wind energy and every conceivable industrial market PINTSCH BUBENZER maintain a creative product application and supply channel, working closely with our customers.
Braking systems for the mining industry
Mineral extraction involves moving huge quantities of material on a daily basis. Performance, safety and reliability, are key factors in maintaining the function of the heavy equipment needed to extract, move and process this material 24 hours per day and seven days a week.
Whether underground or surface mining, hoists, bucket wheel excavators and trucks; crushers, grinding machines and conveyors are all applications where PINTSCH BUBENZER have been able to give total customer satisfaction through the application of its products and services. Material handling in stock yards, with stacker/reclaimers, conveyors and ship loaders has become a special focus for the company, building on its clear world leading expertise in the ports and container cranes with customer relationships established over 35 years.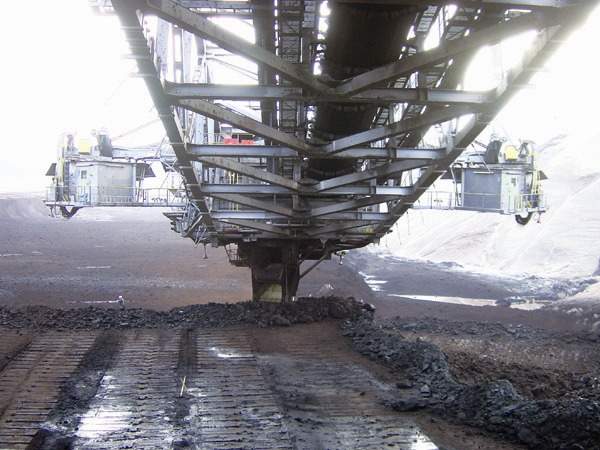 By working closely with manufacturers of mining equipment, PINTSCH BUBENZER is able to provide the best solutions to operational and safety braking challenges.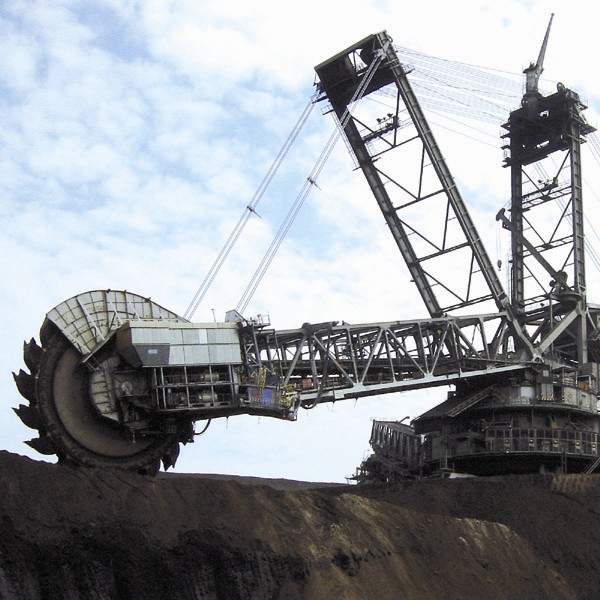 The brakes we developed for one particular mining application develop a braking torque of more than 20,000,000 Nm.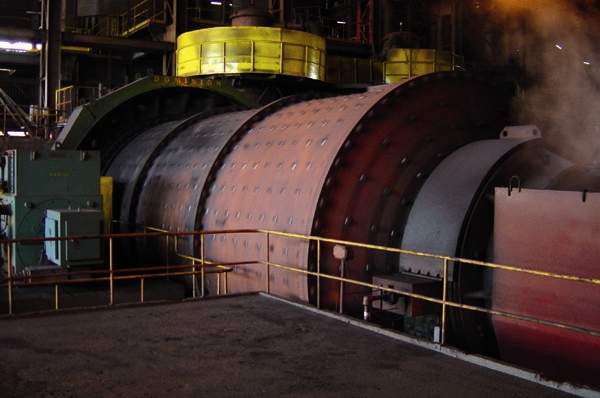 Regardless of the braking requirement, PINTSCH BUBENZER can offer the right safety, main, holding or storm brake for practically any application.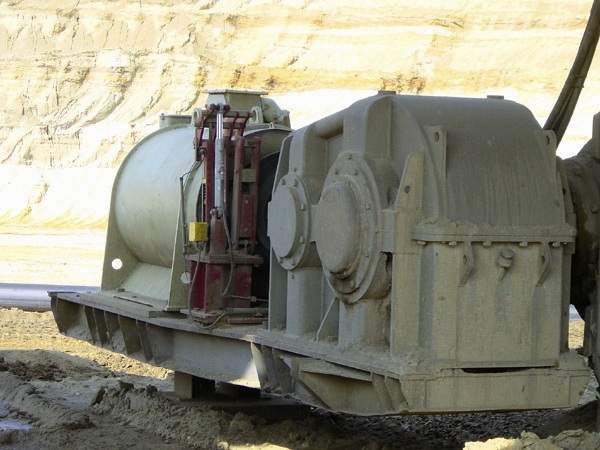 Brakes from PINTSCH BUBENZER satisfy the relevant safety requirements throughout the world.
PINTSCH BUBENZER has been meeting the challenges set by the specialty manufacturers of these machines, systems and vehicles for many years, and today is rated worldwide as one of the leading development partners and system suppliers.
In close co-operation with the manufacturers of mining equipment, PINTSCH BUBENZER Engineering is always providing solutions to operational and safety braking challenges.
Computer-aided design for brake system development
The quality of product from PINTSCH BUBENZER is the result of listening to customer requirements and applying all of the experience and expertise built up over decades. An important fundamental for the acquisition of this know-how is the on-going feedback we receive from our customers.
For the practical conversion of innovative ideas into finished products, PINTSCH BUBENZER uses modern design methods and state-of-the-art software not only for the mechanical design work but also for the development of electronic components. The development of such "intelligent systems" helps to improve maintainability and performance throughout the lifetime of the product.
The ability to accept customers' CAD data and simulate the functioning of brakes in computer models saves time and eliminates sources of errors. The development centre of PINTSCH BUBENZER has the ability to manufacture prototypes and custom-made products; highly qualified engineers have available their own CNC manufacturing capacities and all the necessary testing and checking equipment in-house. In addition, we work closely with an extensive, flexible network of suppliers who also specialise in high-quality parts and services to enhance our production capabilities.
The development facilities also contain a wide range testing machines to ensure that the product meets the performance, quality and durability goals needed to satisfy the demands of the mining market.
Complete line of high-quality brake products
Brakes from PINTSCH BUBENZER are made at our production facilities located in Kirchen-Wehbach and Dinslaken, Germany. Our fully qualified employees, most of who have been with us for many years, pay close attention to the maintenance of our own high quality standards and those of our suppliers together with any special demands from the customer.
We are particularly proud of our apprenticeship program, which transfers knowledge and workmanship standards to new, young employees.
The quality management of the company is certified in accordance with DIN EN ISO 9001:2008. Our production departments, from purchasing to goods receiving, machining and process control through to despatch are fitted out with modern equipment and organised in accordance with the latest ergonomic and operational-logistics standards utilising and integrated SRP system for control. This includes in-house finishing in our own paint shops.
With our modern, efficient manufacturing facilities, we are able to offer a complete standard line of brake products at competitive prices and with the PINTSCH BUBENZER high standard of quality. This quality standard also applies to custom-made solutions for our customers worldwide.
Braking system training, installation and maintenance and support
Brakes are safety components – they protect human life and the machines to which they are fitted. It is therefore essential that they are operated and maintained in accordance with the manufacturer's instructions to ensure excellent reliability and performance throughout their life.
PINTSCH BUBENZER offers all its customers theoretical and practical training courses. These can take place in the German factories, our North American or Malaysian training centres, or at the customer's factory or even on site.
To ensure that the product functions perfectly in every situation, PINTSCH BUBENZER offer our customer a wide range of services including site surveys, installation and commissioning with laser-supported aligning of machine sets on the spot. Furthermore, individually tailored maintenance contracts, a 24/7 service hotline as well as high availability and rapid delivery worldwide of spare parts all aim to give a complete service for the customer.
In addition, our service team stands ready to advise and support our customers with rebuilds and retrofits of existing PINTSCH BUBENZER braking systems, which extend the useful service lives of that equipment.
The latest developments form PINSTCH BUBENZER include a series of electronic products that can measure and monitor performance on an on-going basis. Such systems will alert the user to unexpected performance or can be used to assess long term performance trends and so schedule maintenance requirements on a planned basis.
Our uppermost objective is customer satisfaction through reliable braking.
Disc, drum, band, electromagnetic, pneumatic and hydraulic brakes
Regardless of the braking requirement, PINTSCH BUBENZER can offer the right safety, main, holding or storm brake for practically any application. The product line includes disc, drum, band, electromagnetic, pneumatic and hydraulic brakes in both standard and special executions up to and including IP67.
In addition we have solutions for storm safeguards, hydraulic aggregates and monitoring systems as well as comprehensive options for each product line. Brakes from PINTSCH BUBENZER satisfy the relevant safety requirements throughout the world and – in accordance with their particular purpose of use – possess all the relevant product approvals of well-known classification societies such as German Lloyd, Lloyd's Register of Shipping, Det Norske Veritas, Bureau Veritas, American Bureau of Shipping and Russian Maritime Register of Shipping through independent acceptance.