Optimac's head office and manufacturing facility is situated in Rustenburg, South Africa, close to some of the largest mining operations in the world. Their in-depth knowledge of underground mining operations resulted in the design and production of the Halolite range of miners' cap lamps.
Miners' cap lamps and weighbridge systems
Optimac provides two outstanding products to the international mining industry, the Halo miners' cap lamps and the Smartrail Loco weighbridge systems.
Optimac is the owner and manufacturer of these products and is also a Certex mark holder, certifying intrinsic safety of the products in mining environments. Manufacturing and repairs are done to ISO9001 principles.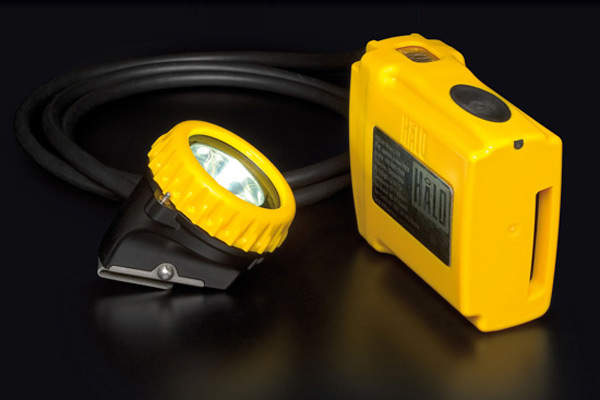 The HaloLite H2 miners' cap lamp has taken the South American mining market by storm.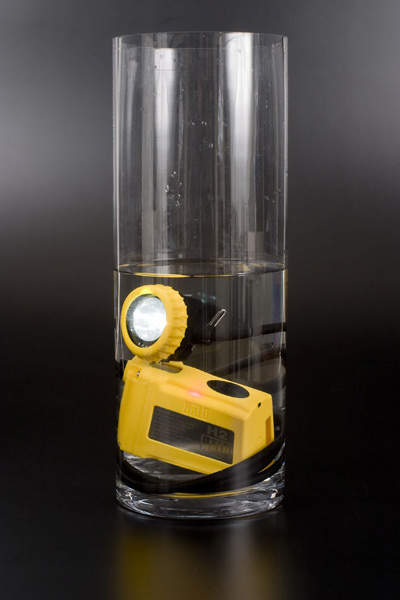 The robust, 100% watertight HaloLite H2 is the brightest miners' light available and only one seventh the weight of lead-acid lamps.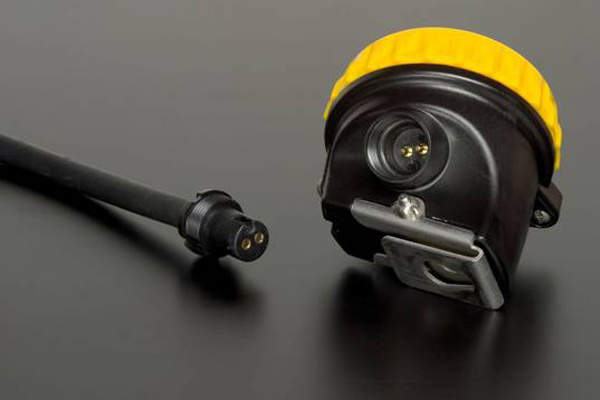 The plug-and-play cable system makes maintenance quick and easy.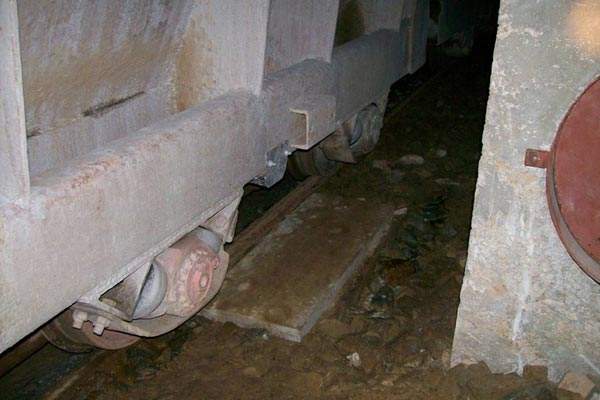 If you can measure it, you can manage it.
Miners' cap lamps
Optimac's Halo miners' cap lamps with the latest lithium-ion battery and LED technology are exported worldwide to countries including Peru, Chile, Zambia, Australia, Mexico, Zimbabwe, Botswana, Germany and USA, with the aim of becoming a global player in mining lighting technology.
The HaloLite miners' cap lamp provides cost-effective, reliable bright light. It is robust, 100% watertight and tamper-resistant. The plug-and-play cable system makes maintenance quick and easy.
Robust, lightweight miners' cap lamps
The HaloLite H1 miners' cap lamps are robust, waterproof, maintenance free, weigh one seventh of the weight of lead acid lamps and have a lamp life of 80 times longer. They provide the brightest light and have a plug-and-play cable replacement and a numbering plat pocket.
HaloLite H2 miners' cap lamps have the following features:
Yellow to blue colour temperatures
Extremely robust with high-grade plastic
Waterproof
Plug-and-play cable replacement
Virtually maintenance free
Can be charged on existing charging racks
The brightest miners' light available
One seventh the weight of lead-acid lamps
Numbering plate socket
80 times longer lamp life
On-board battery management to ensure constant light output during discharge and optimal charging of lithium-ion batteries
Miners' cap lamp research and development
Optimac has spent an enormous amount of time and effort on the in-house design of their company's miners' cap lamps after identifying a need in the market. The company's continual research and development with qualified expertise and some of the industry's most advanced testing and calibration equipment shows its dedication to future product development. Facilities include an advanced laboratory for testing of light output, colour temperature and battery lifecycle.
Loco weighbridge systems
Recover more ounces of your precious metals by using Optimac's technologically advanced Smartrail loco weighbridge system. Daily tonnage information is derived from hopper and skip required from management. Smartrail gives you this information accurately, in real-time and without human intervention. The system has the following features:
Complete reconciliation of tons to box level
Separation of ore into categories
Data is gathered without human intervention
Single point of data capture
Designed to eliminate vandalism
Accurate reporting of tons trammed – no paper tallies
Loco weighbridge systems for increased metal productivity
The system has a range of productivity enhancers, including continuous monitoring of tramming crews; pay production bonuses on ore trammed; actual tons not hopper factor; ability to maximise asset productivity and efficiency; tramming analysis; continuous data for accurate simulations; optimisation of tramming fleet; potential labour reduction and mining contractor measurement.
Optimac's Smartrail loco weighbridge system can report on cross tramming, enhance metal accounting underground and improve grade control.
Worldwide technical mining support
Optimac understands the particular requirements and the difficult environment miners work in. The company's worldwide partners are available to provide on-site technical expertise and support to customers.