The Oldham series of ATEX mining safety caplamps has been the established market leader in personal safety mining lamps for many years. Combined with a range of conventional and micro-processor chargers, Oldham lamps represent the ultimate in high-performance personal lighting, combined with the lowest-cost-in-life ownership of a miner's caplamp.
Conventional lead-acid batteries for caplamps have been replaced by other technologies and Oldham was one of the pioneers in delivering lithium-ion (li-ion) batteries for the miner's lamp, certified to M2 and M1 ATEX safety standards, and available in 9Ah and 16Ah capacities.
LED lighting technology for underground mining applications
The classic halogen caplamp has also benefitted from technological advances and Oldham continues to lead the way with bright and well-focused LED lighting technology for use in underground mining applications.
Sold through a worldwide network of established and fully supported agents and distributors, Oldham has sold more lamps, to more mines, in more countries than any other safety lamp manufacturer.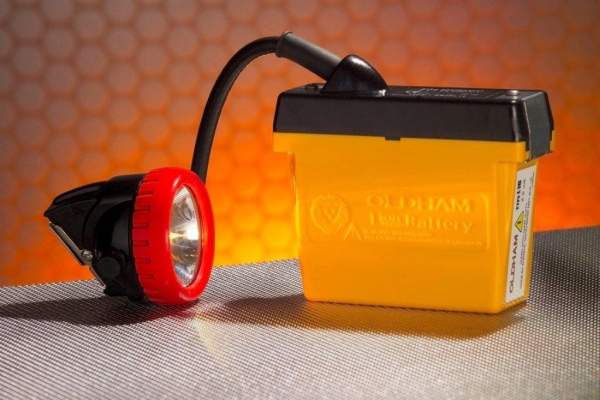 Enersys has also launched an ultra lightweight lithium-ion battery in conjunction with the D-type head.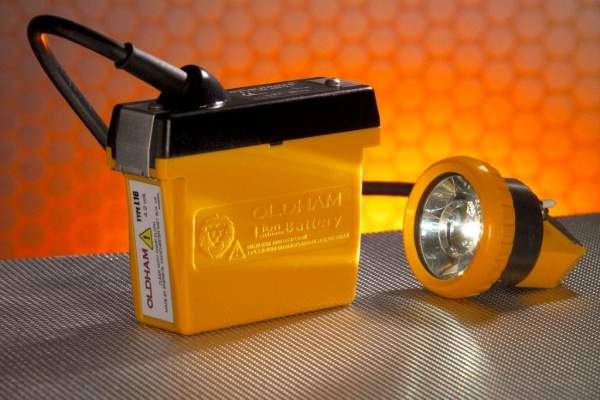 Between all of the battery and lamp options, intermodality has been deliberately designed into the Oldham range.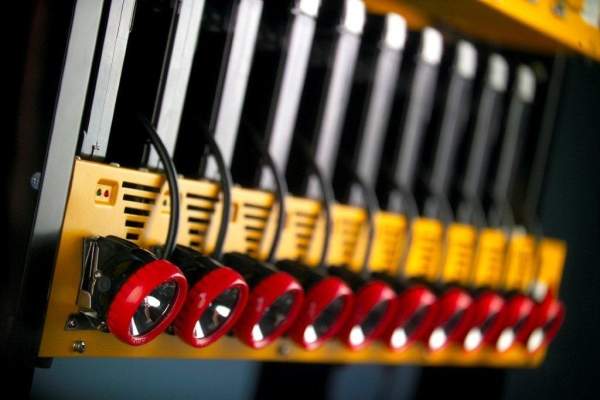 Oldham was one of the leading innovators of ultra lightweight lithium-ion (li-ion)battery technology.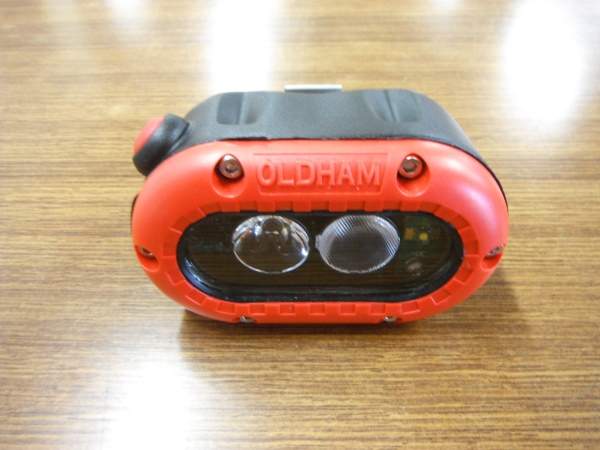 The Oldham name has been synonymous with high-quality and innovative mine lighting for almost 100 years.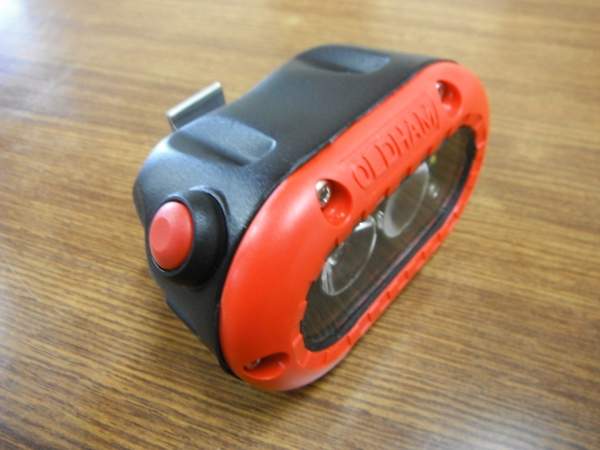 The full range of Oldham lamps are ATEX and IEC Ex certified for use in Group I mining.
Many of the lamp variations are also supplied (with special adaptation) for military use, and as such, many of the safety caplamps carry recognised NATO stock numbers (NSNs), which stand in complement to some specialised emergency damage control floodlamps manufactured by Oldham.
Caplamps / personal lighting / safety lamps for the mining industry
At the heart of the Oldham range of miner's caplamps is the G-type headpiece, which provides a prefocus halogen main bulb that delivers 4,800 lumens across a 3° focal angle at 1m, and 10Cd peripheral light across 120°. One of the key features of the G-type lamp is that every component can be repaired and replaced, making it one of the lowest total-cost-of-ownership lamps available on the market today.
With developments in lighting technology, Oldham continued its caplamp innovation with the D-type headpiece; creating the world's most advanced, focused LED-powered caplamp, which combines superior lighting performance with longer operating autonomy and a virtually 'sealed for life' design. Fitted with a genuine 3W LED, the light from this source is focused to give a spot of 5,000 lumens at 1m and 10Cd over 120°, surpassing performance levels of all competitor LED-powered lamps.
Lithium-ion battery technology for mining lighting
Oldham was also one of the leading innovators of the ultra lightweight lithium-ion (li-ion) battery technology. The L16 li-ion battery weighs just 600g and has a working capacity of 16Ah to provide high-performance lighting for a full 12-hour operational shift. With a dual internal charge control circuit, the battery has higher levels of operational safety during charge and discharge than any other battery offered in the market today. The L9 battery shares much of the safety feature design, and with 9Ah battery capacity is well-suited to mines operating 8-10 hour working shifts.
Between all of the battery and lamp options, intermodality has been deliberately designed into the Oldham range so that lamptops and batteries from each technology are compatible with each other, as well as with legacy Oldham products that may still remain in the lamprooms.
This means that different battery and lamptop technologies are interchangeable with each other, enabling easier adoption and lower cost of transfer between technologies. Lamps with cross-compatible batteries and lamptops include: GT5, GT6, GL9, GL16, DT5, DT6, DL9 and DL16 (older lamps such as GT1, GT2, GT3 and GT4 can be converted with support from Oldham).
The full range of Oldham lamps are ATEX and IEC Ex certified for use in Group I mining (coal mines and other hazardous environments) and Group II surface applications. These rugged mining lamps are widely used for sewer inspection and repair, petrochemical applications, night work for rail infrastructure and marine safety lighting, in addition to many other applications where a strong, reliable and safe portable light source is required. Experience has proven worldwide that the rugged construction of all Oldham lamps makes them the 'lowest-cost-of-ownership' caplamps in the world.
High-quality personal safety lamps
For almost 100 years the Oldham name has been synonymous with high-quality and innovative mine lighting. The Oldham range of personal safety lamps (recognised generically as miners' caplamps) has been customised to meet the requirements of silver mines in the High Andes right through to the coal mines in Central Queensland.
This robust, reliable, safe product is also used industrially by fire brigades, railways, utilities, oil and chemical industries and armed forces.
With lithium-ion battery packs available in either 9Ah or 16Ah capacities, certified to M2 and M1 Atex safety standards, coupled with either G-type halogen headpieces, or D-type LED headpieces, the Oldham range of safety lamps provides the brightest, best focused, easily maintained and totally safe choice of personal safety lamps available today.
Every single caplamp component is available in a repair kit, meaning that bulbs, switches, cables, fuses, lens glass, reflectors, bezel rings, charging contacts and lock barrels can be replaced when necessary, making the Oldham caplamp one of the longest-lasting and most cost-effective caplamps available anywhere in the world.