LEDTec develops and supplies high-quality, energy-efficient light-emitting diode (LED) fittings for industrial, mining, commercial and street lighting applications.
We convert all Australian metal halide, mercury vapour, sodium and halogen lights to LED solutions, as well as provide cost and energy-efficient lighting solutions for existing and new projects.
Our solutions offer significant energy and maintenance savings that easily justify their upfront investment, as LED technology reduces lighting costs by up to 50%.
LEDTec LED lights offer significant benefits for manufacturing environments.

Our floodlights are designed to illuminate industrial and mining areas.

The KUE lighting series is available in a variety of voltages, lens options and colour temperatures.

We can add industrial lighting controls to offer customised solutions.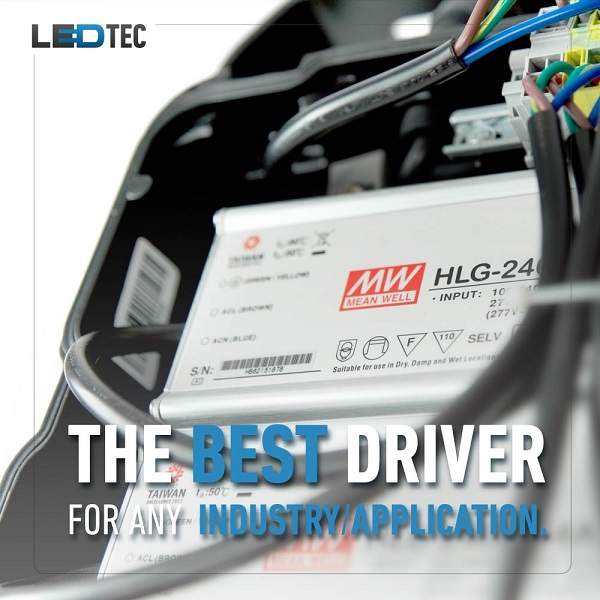 Our solutions are designed to withstand vibrations, high temperatures and corrosive atmospheres.

LEDtec lighting reduces costs by up to 50%.
LEDTec's industrial solutions are suitable for buildings, lighting towers, mobile plants, processing plants and pole-mounted fixtures.
We exclusively incorporate products that are tested and certified to meet Australian and International Electrical Safety Standards.
High-performance LED fixtures for the Australian mining industry
Suitable for the mining industry, LEDTec industrial lighting systems include floodlights and high / low bay lights that are designed to withstand weathering, temperature and corrosive elements.
LEDTec LED lights offer significant benefits for your manufacturing environments, including:
Energy-efficiency
Wider light coverage
Longer operating lifespan
Durability in adverse environments
High tolerance to impacts and vibration
Low surface temperatures operating in warm environments
Fatigue-free, non-flicker white light with wide gamut-rendering properties
Our solutions are durable enough to withstand adverse environmental factors such as high temperatures, humidity, corrosive atmospheres, dirty power and vibrations, as well as comply with Australian fire, safety, and material codes.
In addition, we design and manufacture LED fittings for lighting towers, mobile and processing plants. We work very closely with manufacturers to ensure our products meet the application requirements.
We are also able to offer retrofit solutions for all towers and plants with superseded metal-halide (MH) light fittings.
LED floodlights for productive manufacturing environments
LEDTec's floodlights are designed to illuminate industrial and mining areas.
They use modern solid-state technology to deliver long life, low maintenance, and high efficiency.
We aim to provide next-generation lighting solutions in order to redefine your performance and energy consumption requirements.
LEDs for lighting towers, processing plants and mine sites
LEDTec KUE series luminaires are specially designed for mining and civil-spec lighting towers, mobile plant, buildings, processing plants and related equipment.
Designed for heavy-duty mining and industrial applications, the series incorporates the latest generation of Citizen chip 115Lm/w, with CE, SAA, SAA, CE, C-Tick, TUV and RoHS compliance, as well as new design B1 +C lens made with high-purity glasses (96%) and low absorption (less than 5%) with a divergent-asymmetric geometry, generating a greater extent and uniformity light beam.
The KUE series can be supplied at different voltage ranges (90V AC – 305V AC / 24VDC and 48VDC), different lens options, as well as various colour temperatures (3,000K – 5,500K).
Working platform lighting solutions
LEDTec develops a variety of industry-leading LED fixtures that aim to support a safe and productive manufacturing environment.
We offer mine-spec, high-impact and wet-rated LED floodlights, high / low-bay industrial lights, as well as seek-out fixtures with energy-efficient luminaries.
Industrial lighting controls can also be added to provide customisable solutions.