Since 1947, Flanders Electric has been providing proven electrical solutions with motor repairs, custom motor manufacturing, engineering solutions, and field services. Headquartered in Evansville, Indiana, Flanders has over 700,000ft² of shop space, more than 650 employees, and crane capacity up to 110t.
The word 'power' represents many things, from electricity to ability. Flanders Electric exhibits power through proven electrical solutions for countless numbers of clients and industries worldwide.
Mining machine electric-drive upgrades
Flanders Electric offers a complete line of mining machine electric-drive upgrades, including rope shovel DC drive and controls upgrades, rope shovel DC to AC retrofits, dragline DC control upgrades, dragline DC to AC retrofit, electric blasthole drill drive upgrades and automation, and conveyor VFD upgrades including underground applications.
Flanders Electric offers several distinct options for mining machine upgrades: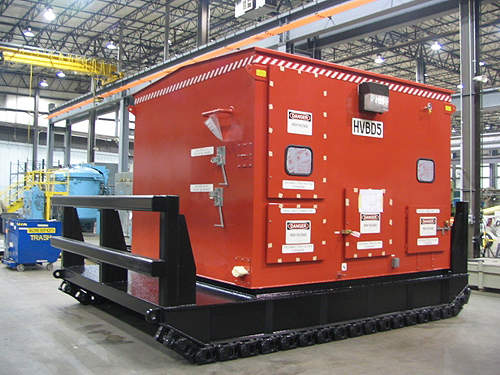 Flanders Electric offers 25kV dragline breaker houses.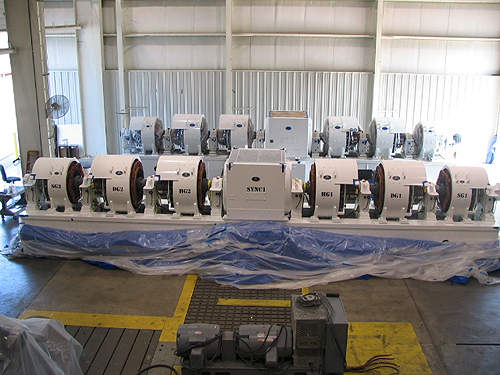 50Hz MG sets manufactured by Flanders.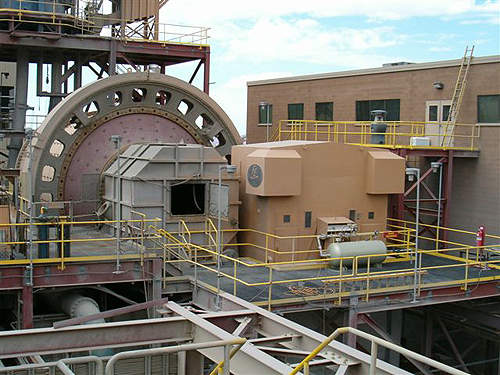 A 7,000hp Flanders motor on a mill.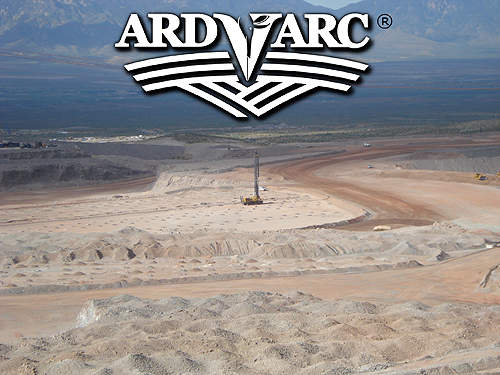 We offer ARDVARC control systems for blasthole drills.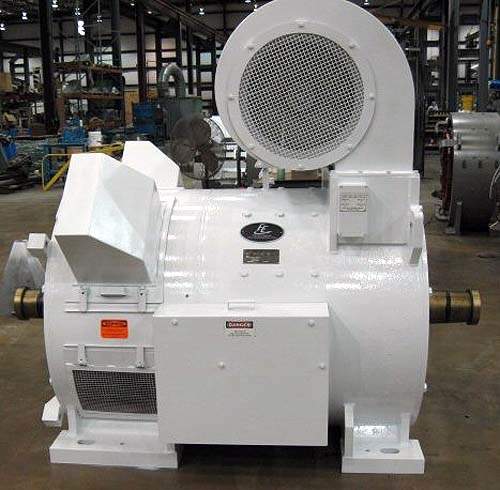 An excavator motor from Flanders.
Complete recondition of existing rotating equipment
Replacing MG sets with upgradable DC drive technology
Complete replacement of existing DC drives
Replacement of DC system with AC drives and 'drop in' AC replacement motors
Mine geolocation, control, safety and communication systems
Located in the heart of copper country in south-east Arizona, Flanders Electric's mining systems business unit is charged with discovering ways to apply advanced technologies for the improvement of safety, maintenance and production at surface mines around the world.
Geolocation: high-precision location service derived from passive systems already in existence; our systems are specifically designed not to require expensive local support systems such as signal repeaters and satellite enhancement
Intelligent control: control systems up to and including full autonomy (not tele-remote); ARDVARC® control systems bring on-board intelligence to drilling systems
Machine vision: Flanders' Haz-Cam systems accurately and passively detect and identify hazards in the path of mobile equipment, becoming the 'eyes' of you systems
Mine-duty RF systems: acknowledging challenges faced in establishing remote communications under adverse radio conditions, Flanders radio systems are designed to accommodate the data needs and budgets of mine operators
Electric motors for mining applications
Our capability to repair and manufacture specialty electric motors is unsurpassed. Custom motors for mining and other specialty applications are designed and manufactured in our Evansville facility, along with a multitude of motor components to support the repair side of the business.
Repairs provided by each service center are based on our proprietary insulation systems, engineered upgrades based on 'real world' experience, and ISO9001-certified processes. These combined services result in increased reliability and reduced cost of ownership for our customers.
Excavator motors and generators
Flanders Electric has over 300 excavator motors and generators in-stock and available for customer exchange. All units are completely refurbished to Flanders' specifications to ensure reliability and long service life. Motor exchange options include components stored at one of Flanders' service centers, as well as Flanders-owned spares stored at customers' mine sites.
Technical training academy for the mining industry
The mission of our training academy is to provide training of the highest quality to our customers. Technical training begins with electrical theory / principles and culminates with advanced training in mining excavator control systems. Regulatory compliance training is also available.
Our instructors expertly combine many years of practical field experience and instructional savvy to design, develop and deliver customized training curriculum to meet the needs of target audiences.
Worldwide engineering and sales support
Flanders operates five complete service centers located in the US, and multiple field offices for engineering and sales support throughout the US, Canada, South America, Australia, Africa and Asia. Each service center has the latest equipment and technology, and is staffed with trained, skilled employees eager to serve your needs and exceed your expectations.
Flanders Electric is ready to demonstrate that we have the drive to succeed and the "Power to Perform", 24 hours a day, seven days a week.