Earthtrack is a major supplier of light-emitting diode (LED) and solar powered lighting solutions for the mining, transport and agricultural industries.
We offer design and consultation services, access equipment, heavy-duty vehicle lifting and warehouse machinery, as well as work stands.
Earthtrack also develops and custom-builds products to meet a client's specific site requirements.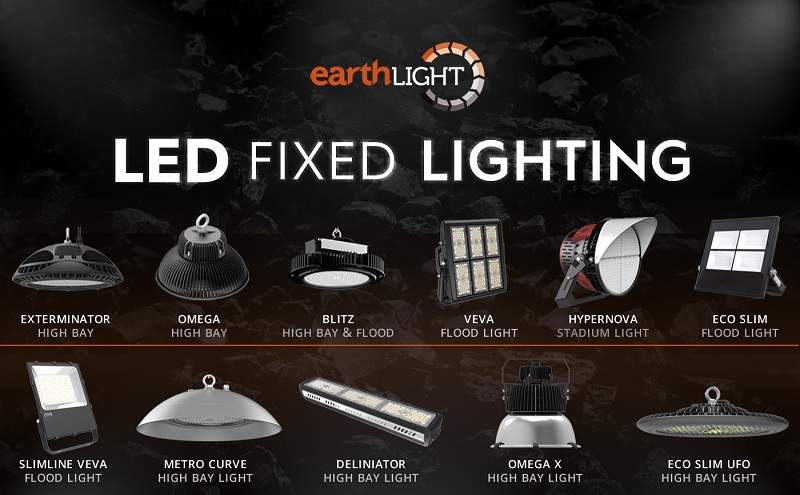 LED fixed lighting.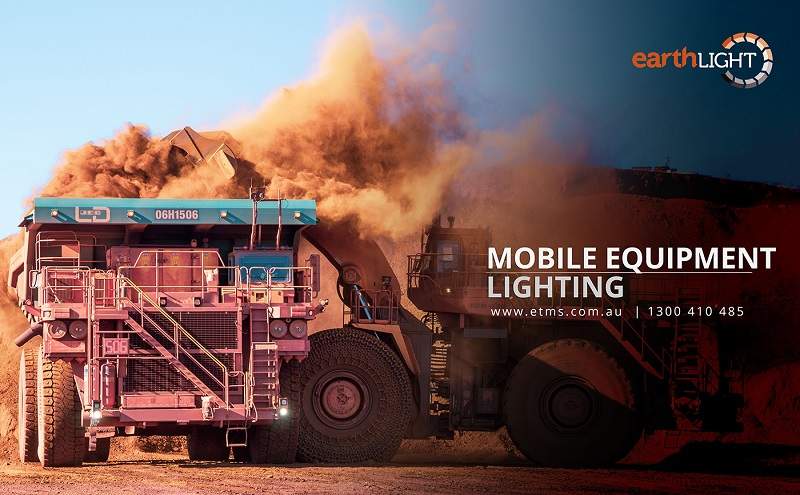 Mobile equipment lighting.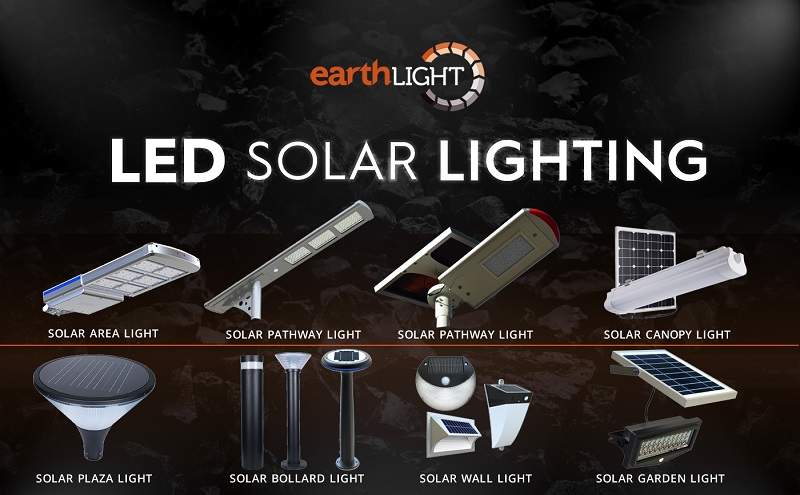 LED solar lighting.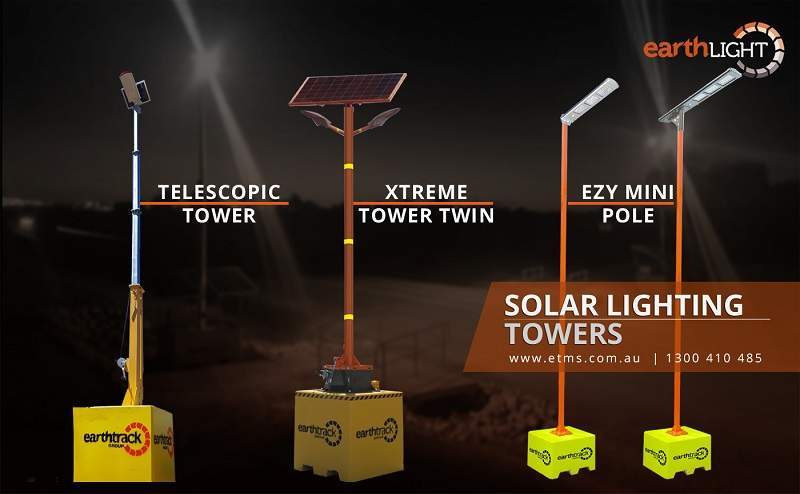 Solar light towers.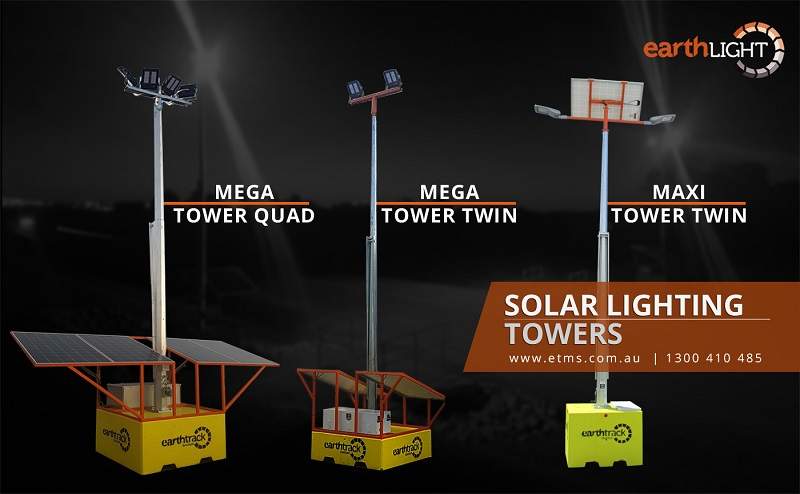 Solar light towers.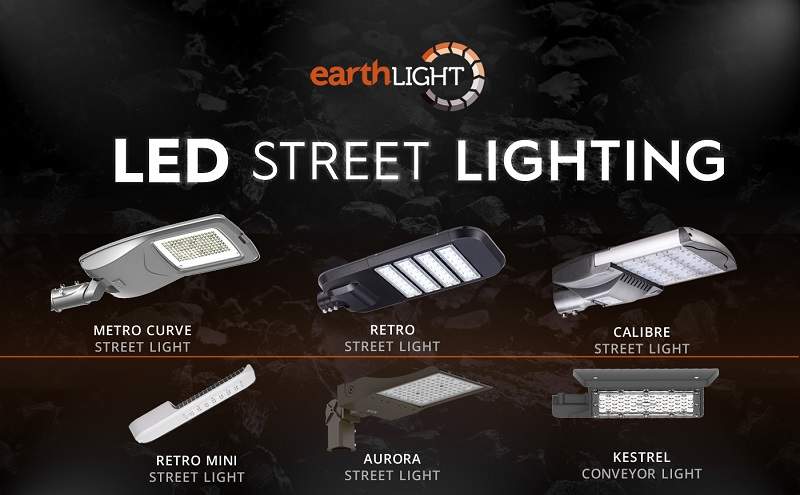 LED street lighting.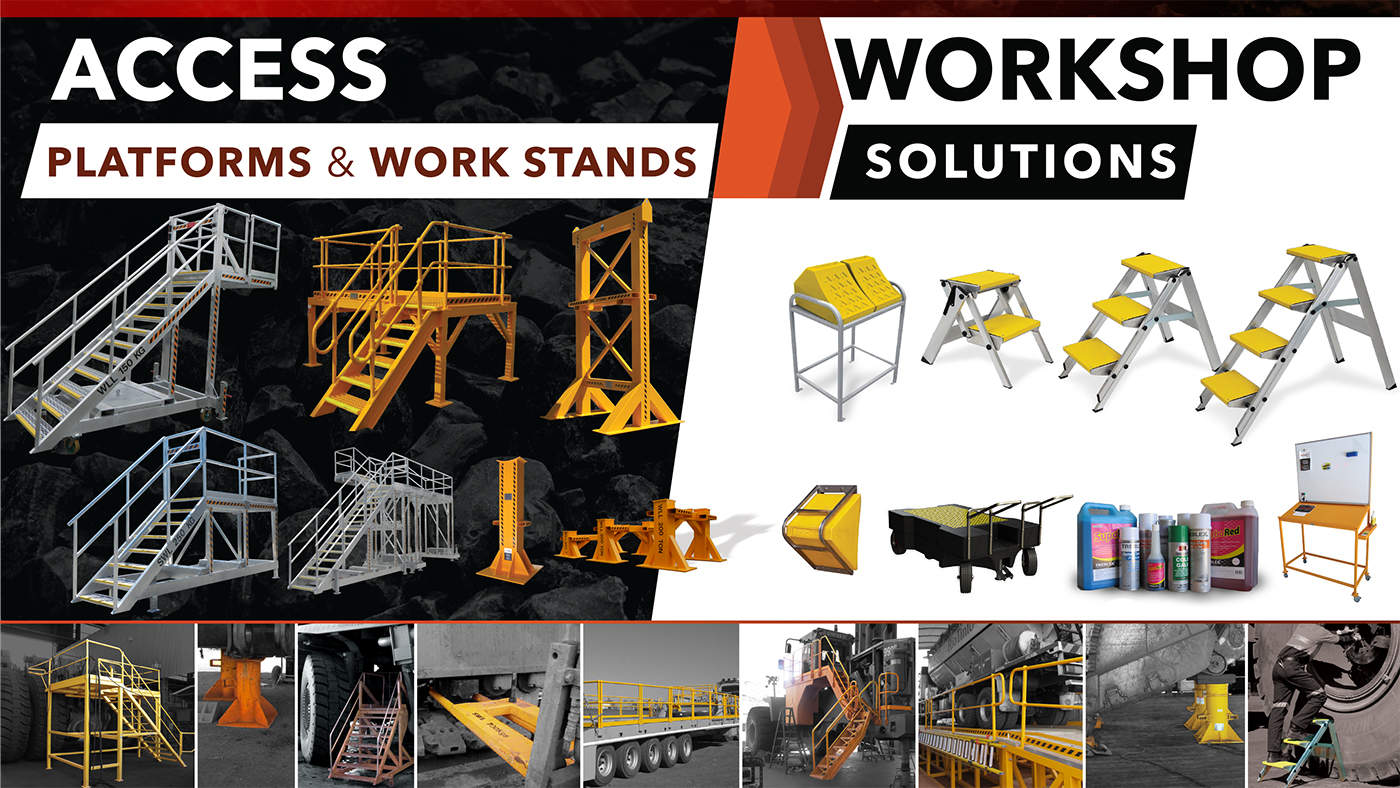 Platforms and work stands.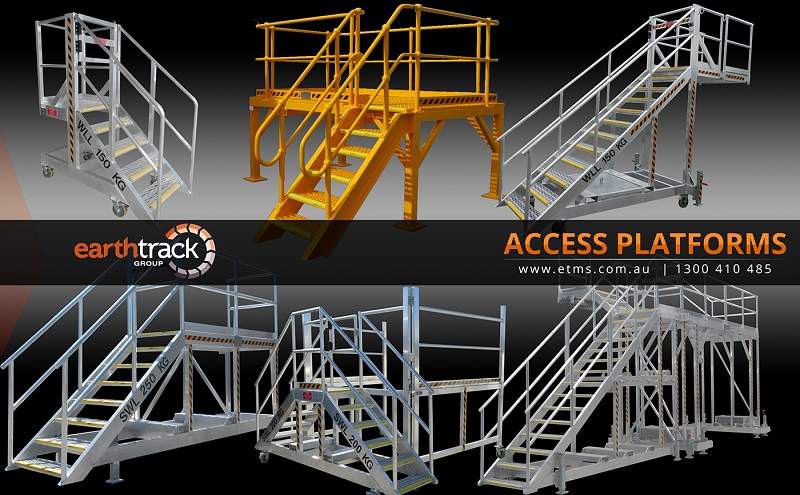 Access platforms.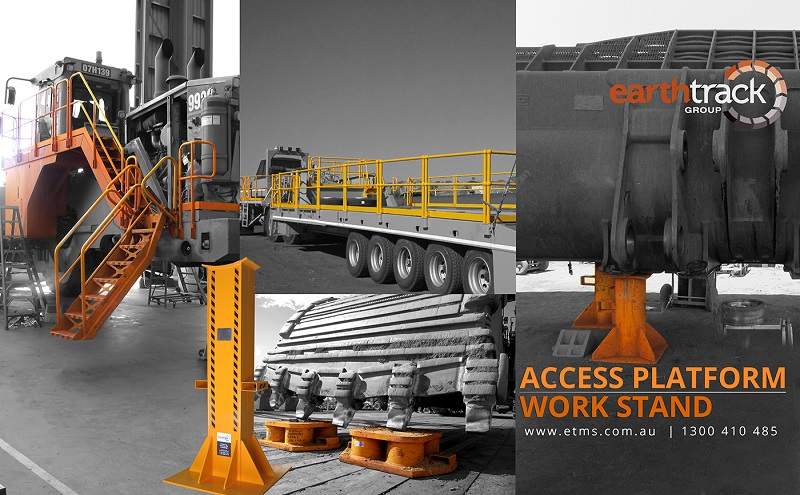 Access platforms.
LED solar lighting solutions for the mining industry
Earthtrack's Earthlight Xtreme Solarpole is our new-generation cyclone-rated and certified high-performance LED streetlight.
It features 360° adjustment capabilities, waterproof solar panels, a fast-charge solar battery, a regulator with thermal control and automatic day / night sensor, as well as a high-output, low-voltage LED light with a five-year warranty. It is fixed on a freestanding concrete base mount with 5t swift lifter and forklift sleeves to facilitate transport.
Earthtrack offers the Progress Solar Light Tower (SLT), which provides high-quality LED lighting with minimal emissions, noise, maintenance and refuelling costs.
The efficient, easy-to-use unit features a mono-crystalline solar array and four L70 LED lights with an estimated life of 50,000 hours, which is approximately five times the life of metal halide and high-pressure sodium alternatives.
The solar light tower is available with deep-cycle sealed absorbent glass mat (AGM) battery options, a maximum power point tracking (MPPT) charge control system to reduce maintenance, and an automated timer.
Access work platforms and stands for mines

Earthtrack specialises in the design and fabrication of an extensive range of engineered work and safety access platforms.
Our certified ladders and platforms can be used for working at heights across various industries, including mining, construction, transport, agricultural and manufacturing workshops.
We custom-design and fabricate a wide range of access platforms, including lift cylinder, light vehicle, over-wheel, ute tray and tyre access variants.
We aim to engineer work stands and other mine-site solutions with a short turnaround time. Ranging from forklift attachments to heavy-duty work stands and large access platforms, our products can be customised to suit existing mining equipment.
Cleaners and lubricants for mine sites
Earthtrack offers a wide range of cleaners, degreasers and lubricants to treat components in the mining sector.
We offer solutions to treat battery terminals, brakes, electrical equipment, carburettors, throttle bodies, chains, cables and heavy-duty components. We also provide concentrated bio-degradable water-based detergent cleaners.
Earthtrack's portfolio includes moly chain and non-flammable heavy-duty lubricants, polyurethane foam and silicone-based lubricants.
About Earthtrack Group
With an experienced fabrication and engineering team, Earthtrack Group has established a reputation as a leading supplier of products, services and solutions to the mining, heavy engineering and resource industries.
We aim to work closely with clients to meet exact requirements, paying attention to detail to create innovative solutions that address technical challenges.