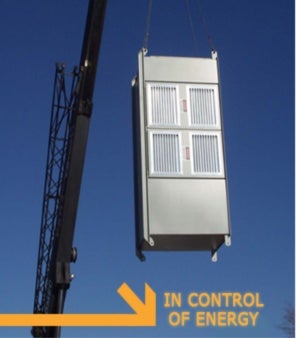 Adria Manufacture designs, develops and constructs industrial electrical equipment; in particular products such as portable substations, mine power centres, monobloc skid-mounted substations, portable switchgears, portable medium-voltage switches and junction boxes.
Our portable substations are industry-renowned, and can be custom-manufactured to customers' requirements. These robust, vertically-transportable units can be produced with 50KVA to 1500KVA, and with 600V – 120/240V auxiliary distribution. All substations are able to be tilted vertically for mineshaft applications, and work to a high standard in low-oxygen and high-altitude conditions.
For a full products and services list, or to speak to one of our knowledgeable and dedicated staff, call or email us today and we can guarantee you the highest quality at competitive prices.