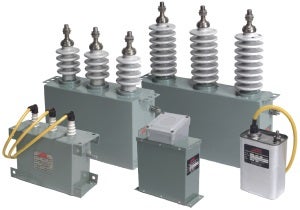 Access T&D is an engineering company that focuses on transmission and distribution solutions, with products such as ZORC surge suppressors and protection relays used in a wide range of industries, including mining (both surface and underground), chemical, power generation, and water treatment.
High-frequency transient surge suppressors in mining environments
ZORC surge suppressors is a high-frequency transient over voltage surge suppressor to protect motors and transformers from steep wave-front, short rise-time, high magnitude, spikes, surges and other temporary voltages.
They reduce costs by eliminating production downtime incurred due to insulation failure, as well as protect new motors and dry-type transformers throughout their service-life, while extending the life of retrofit motors and dry-type transformers.
ZORC surge suppressors reduce inter-turn insulation failures, prolong machine insulation life, and offer comprehensive insulation co-ordination at all practical surge magnitudes and rise-times.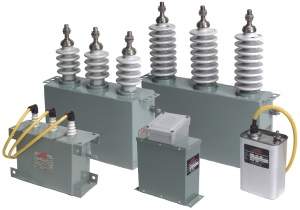 ZORC surge suppressors are designed to protect new motors and dry-type transformers.
Access T&D specialises in distributing electrical transmission solutions for an array of industries.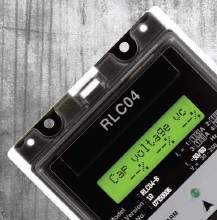 The company supplies protection relays for high-voltage capacitor banks and filter circuits.
All units conform to both the Council on Large Electric Systems (CIGRë) and Institute of Electrical and Electronics Engineers (IEEE) motor impulse voltage compliance recommendations.
Protection relays for circuit breakers
The RLC04-B protection relay by Strike Technologies provides extensive protection for the capacitive, inductive and resistive elements of three-phase medium-voltage and high-voltage shunt capacitor banks and harmonic filter circuits.
The protection relay prevents unnecessary trip outs and financial losses, as well as only tripping the associated circuit breaker to ensure maximum personnel safety and minimal damage.
The RLC04-B has a wide range of features, including:
Repetitive peak overvoltage
Thermal overcurrent
Fundamental frequency overvoltage and overcurrent
RMS overcurrent
Fundamental frequency star point / line current / H-bridge configuration unbalance
Fundamental earth fault current and frequency undercurrent
Breaker fail detection
Capacitor bank re-switching
Event tripping
Integrated protection relay solutions
An enhanced version of the RLC Version 3, RLC04-B features significant upgrades in operation, hardware and technical capabilities.
As all previously optional features are now programmable via the set-up menu, only one version of the relay is required, which helps clients reduce stockholding and offers operational flexibility.
About Access T&D
Since 1995, Access T&D has won many contracts in Australia and New Zealand to supply power engineering products to large mining companies, electricity supplier and engineering companies.