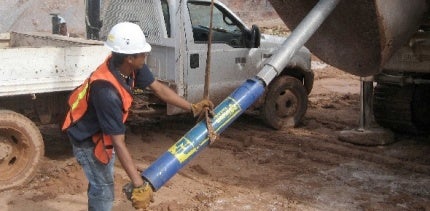 Mincon has been a leader in the field of drilling technology for the past 30 years. Mincon's world-class rock drilling tools cover a complete range of drilling applications, including:
Down the hole (DTH) hammer open pit mining
Reverse circulation exploration
Reverse circulation grade control
Underground DTH drilling
Underground and surface hydraulic rock drilling
Underground jumbo rebuilds
Surface mining hydraulic drill machines
Down the hole (DTH) hammer rockdrills
Mincon Rockdrills' world-class range of DTH hammers have been leading the way in performance, reliability and longevity since their introduction ten years ago. Offering the best performance (cost per foot) in the industry, drillers around the world insist on using them.
Continuous innovation keeps Mincon Rockdrills at the forefront of drilling technology. The newest addition to the Mincon family, the 'MC range', raises the bar even further by setting higher standards for what should be expected from a DTH hammer.
The MC design eliminates the need for a foot valve in the drill bit. High frequency design coupled with the MC class's improved piston / bit design gives significant penetration rate increases in all drilling conditions. The patented bit retention system gives a fully supported drill bit, which eliminates bit shanking above the chuck and provides a more reliable hammer. The extremely efficient air flow and exhaust system allows the MC range of hammers to drill through extremely large volumes of water without flooding out.
Jumbo and surface drills refurbishment
Mincon Rockdrills' refurbish facility transforms used jumbos and surface drills into a brand-new condition at a fraction of the price of a new drill machine. By maintaining a complete inventory of parts, underground jumbo drills can be refurbished with new engines and ready to ship in 10 to 12 weeks – a considerably better lead time than the one-year delivery expected for a new drill. Both diesel hydraulic and diesel electric machines can also be refurbished.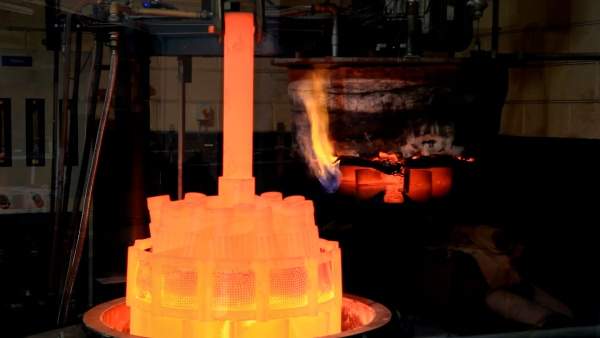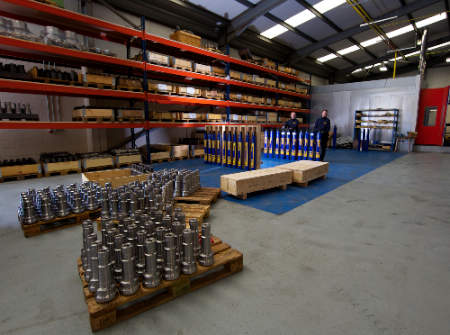 With three world-class manufacturing facilities in Australia, Ireland and North America Mincon is well-positioned to supply clients across the globe.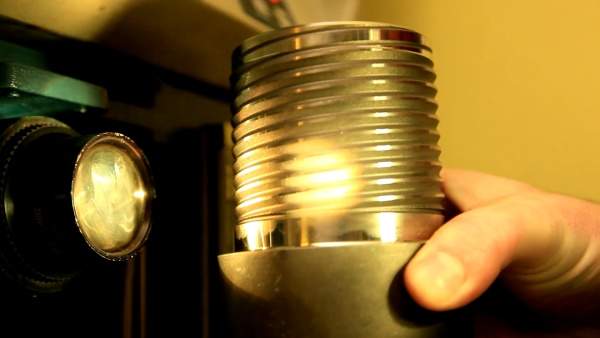 Delivering the highest quality products is of huge importance to Mincon. As part of Mincon's whole quality ethos, ISO 9001:2008 has been implemented at our manufacturing plants.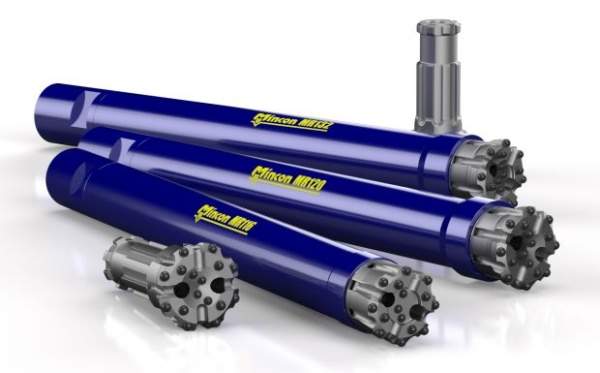 Mincon MR reverse circulation hammers perform extremely well in deep hole drilling in both wet and dry conditions.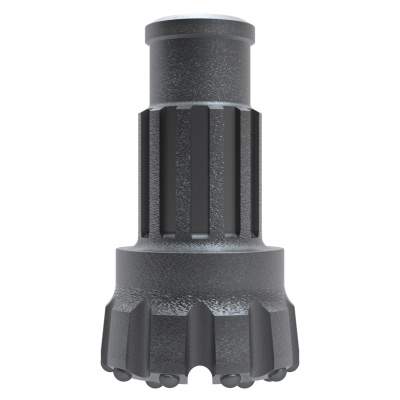 Mincon manufactures a range of bits with varying head designs and different shaped tungsten carbide inserts. This allows us to match the bit to the ground conditions to be drilled.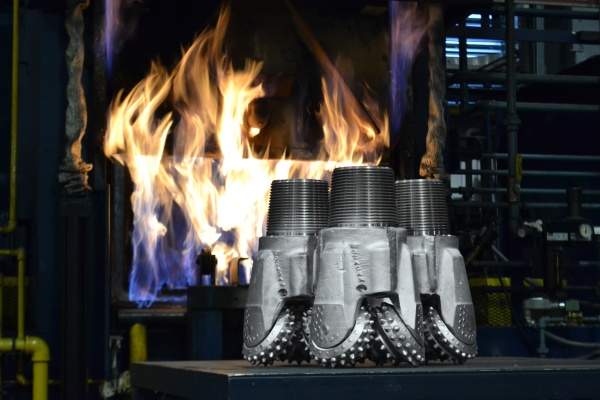 Mincon produces rotary drill bits from aircraft-quality steel and premium carbide grades, making them suitable for the most demanding industrial applications.
The jumbos are fitted with the Mincon Wolverine 4000 control panel and the Mincon Wolverine Class hydraulic system, which allows the operation of any manufacturers' hydraulic drills to be fitted and run at the OEM pressure settings. This is due to the Mincon upgraded powerpacks, which can be set to various operating pressures at the turn of a selector switch.
Hydraulic rockdrills and spare parts
Mincon Rockdrills manufactures both new hydraulic rockdrills and spare parts to refurbish used rockdrills. The range of rockdrills available includes many popular models from Tamrock and Atlas Copco.
Reverse circulation hammers
Mincon personnel have a wealth of knowledge and experience in reverse circulation hammer design and manufacturing, spanning over 20 years in a drilling discipline that is just over 30 years old. Bringing this experience to the MX line of hammers, Mincon produced a design that is second to none in performance, reliability and sample quality.
The innovative design is centered on the patented drill bit retention system, which offers a number of distinct advantages. Instead of the system using a traditional bit retaining ring that is secured above the chuck (drive sub), retaining pins are employed. This provides complete support for the bit shank within the chuck and allows for an extremely robust shank design. Compared to traditional methods, MX hammers greatly reduce the chance of drill bit shanking.
Shroudless drill bit design
As the drill bit design eliminates the need for a bit shroud to seal the hole, this can save a great deal of time and money. Firstly, this delivers a cost saving as the shroud method of sealing the hole requires at least one shroud per bit. Secondly, with the sealing method incorporated into the drill bit and matched to the drill bit size, there is no need to stock multiple sizes of bit shrouds.
The penetration rates being produced are very positive, exceeding those produced by other brands, with or without the use of high pressure boosters. The sample quality being recovered also exceeds expectations. Innovative design improvements incorporated into the sample tubes produce excellent wear resistance and a better than average life.
The drill bit design has a very efficient air delivery method to the bit face. This produces highly favorable drilling conditions in large volumes of water, allowing drilling to continue longer and deeper before high pressure boosters are employed.