Komatsu KVX
Ground Engaging Tools for the Construction, Mining and Quarry Industries

Address
Orstadvegen 134,
N-4353 Klepp stasjon,
Norway
Phone
KVX is Norway's leading manufacturer of ground engaging tools (GET) and a growing international player serving the construction, quarry and mining industries, while also offering products for a range of other severe industrial applications. KVX has gained worldwide recognition for its highly wear-resistant bolt-on ground engaging tool system for earth moving machines. In recent years, KVX has also developed a highly attractive range of buckets and attachment products for excavators, wheel loaders and front shovel machines.
KVX is part of Komatsu, the world's second largest manufacturer of earth moving equipment. KVX headquarters are based in Kverneland, 30km south of Stavanger, Norway.
Sagitta steel bucket lips, wear plates and teeth
World-renowned Sagitta steel offers an unrivalled balance of hardness, toughness and tensile strength. Sagitta's complex blend of alloying elements and its specialised hardening process, results in consistent material characteristics throughout – through-hardened to the core. KVX products are rolled, forged or cast.
The technology is chosen to optimise the performance of each individual product. Advantages of our products include a significantly longer bucket lip life, stronger bucket, far less maintenance and downtime, little or no lip protection required, almost zero welding maintenance and truly 'smooth floor' designs with optimal penetration.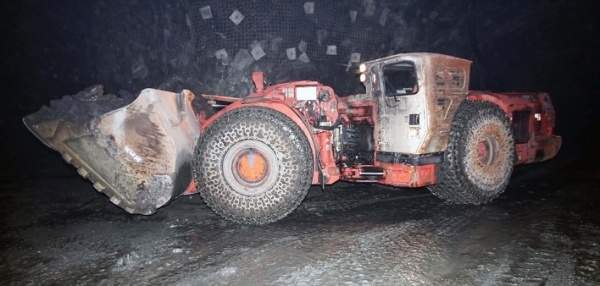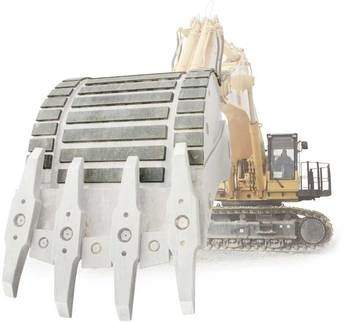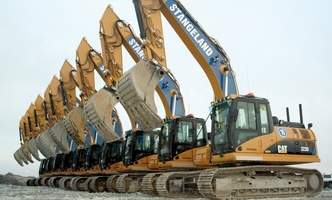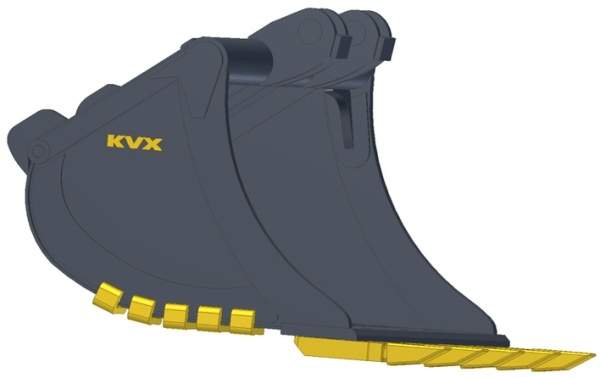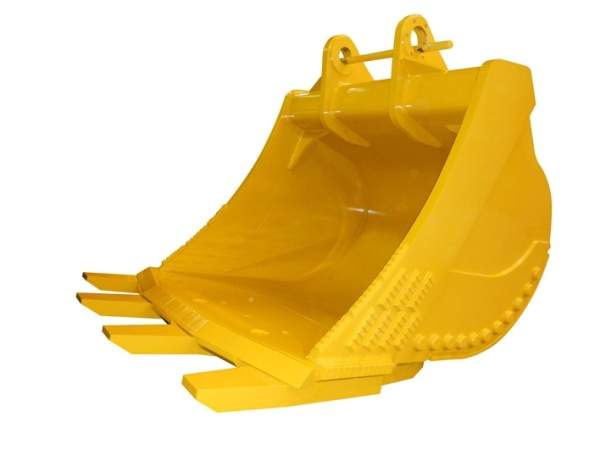 Tough and durable buckets and attachments
KVX has been in the GET business for more than 25 years. We already offer the toughest and most durable GET systems on the market; as such, it was a natural expansion of our product line to offer complete buckets to the same high quality. Our entry into the bucket business further enhanced KVX's mission to supply heavy-duty GET systems for the increasingly demanding construction and mining industries.
Our philosophy is to always strive for the best and to offer you 'more bite for your money'. KVX buckets and attachments are no exception. All equipment we produce is designed and manufactured to the strictest preheating and welding criteria.
Impact-resistant steel buckets
As a minimum specification, we use high-quality wear and impact-resistant HB400 and HB450 steel for the structure of the buckets. This guarantees the benefits of strength and flexibility in the most critical points, while also offering excellent hardness in the wearing zones. KVX Sagitta steel is also utilised in structural elements where wear is most predominant.
Wear protection – wear bars, grouser bars, white iron and lip and heel shroud
Over a century of experience, research and development has given KVX a leading position in hardening technology. This competence, combined with KVX Sagitta steel's unique features, gives our products a competitive edge, defined by a high balance of both hardness and toughness. In addition to our ground engaging tools for earth-moving machines, KVX offers a wide range of wear protection products that can be used in many applications.
Today, KVX is Norway's leading manufacturer of GET (ground engaging tools) and a growing international player serving the construction, quarry and mining industries.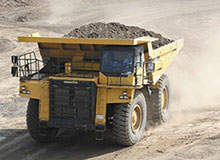 The Karma Gold Mine is an open-pit mine located 20km east of Ouahigouya and approximately 185km north-west of Ouagadougou, the capital of Burkina Faso.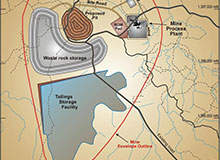 The Okvau Gold Project involves the development of the Okvau Deposit, which is located in the Mondulkiri province of eastern Cambodia, approximately 275km north-east of the capital city, Phnom Penh.
Komatsu KVX LLC
Orstadvegen 134
N-4353 Klepp stasjon
Norway



Telephone Number




Fax Number




Email Address




Links