Canadian-owned CANUN International designs and manufactures pneumatic rock drills for the mining and quarrying (granite) industries. All products are manufactured in Canada to the highest quality standards.
CANUN's products include jackleg drills, stoper drills, sinker drills, screen pushers and quarry drills, as well as related parts and accessories. All original CANUN service parts are used to repair CANUN 260 and Boart S250 drills.
Pneumatic drills, drill parts and accessory tools
CANUN is ISO 9000: 2008 registered and all service parts and drills are 100% inspected and tested in Val Caron to ensure they meet the highest levels of quality.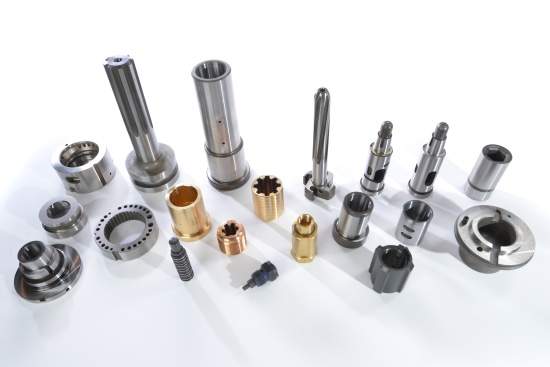 CANUN rock drill replacement parts. Parts used in all CANUN 260B rock drills are interchangeable with Boart S250.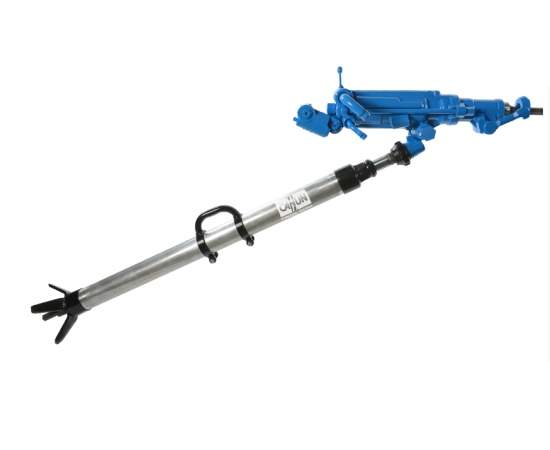 The CANUN260B jackleg drill is designed to be used in drilling applications where the hole is at or near the horizontal position.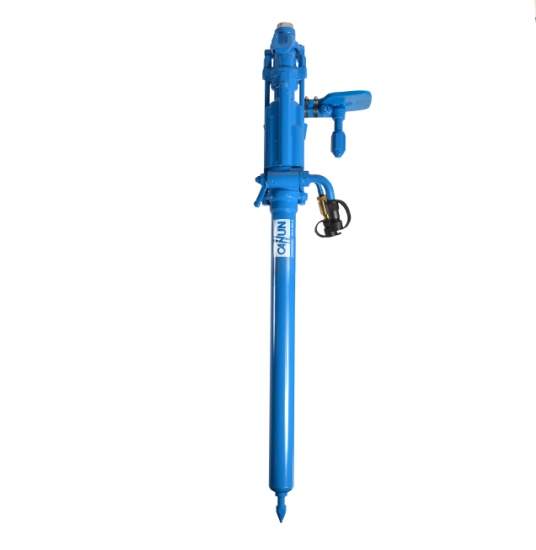 The CANUN260B stoper is designed for use in drilling and bolting applications where the hole to be drilled is at or near the vertical position.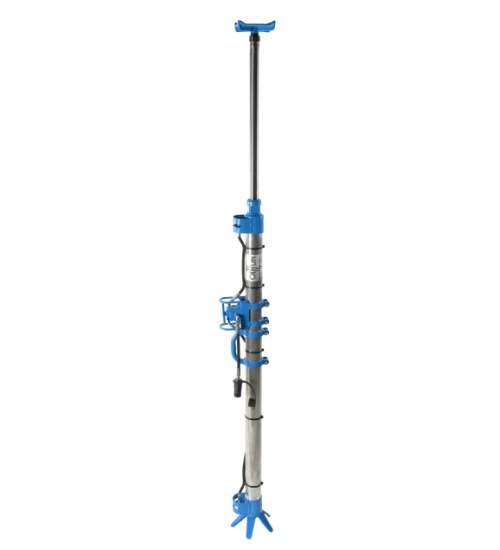 CANUN CanPush screen pusher. Parts are interchangeable with standard CANUN 260B air legs. Its heavy-duty, chrome-plated steel piston rods resist bending and corrosion.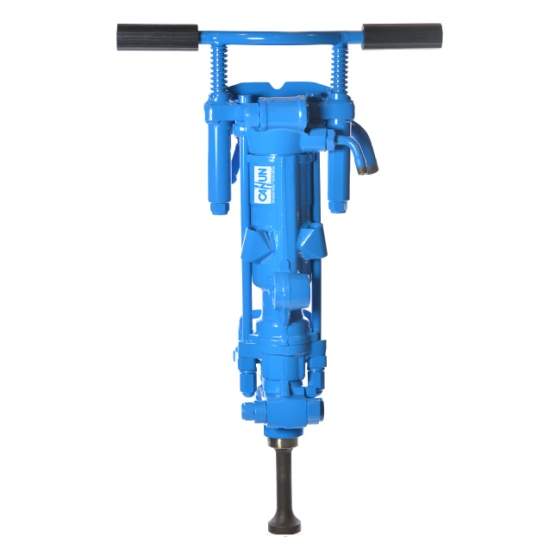 CANUN 260B sinker drills for drilling downwards are primarily used in shaft sinking and construction applications.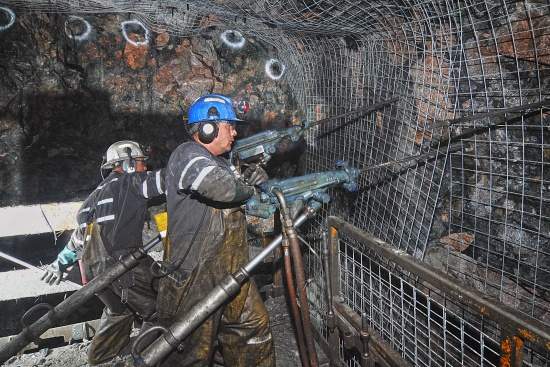 CANUN jackleg drills in use underground at a Canadian mine.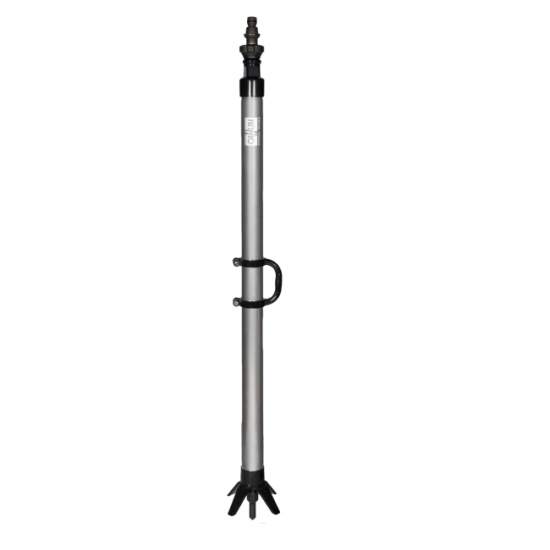 The CANUN airleg is available in sizes 30in, 39in and 51in.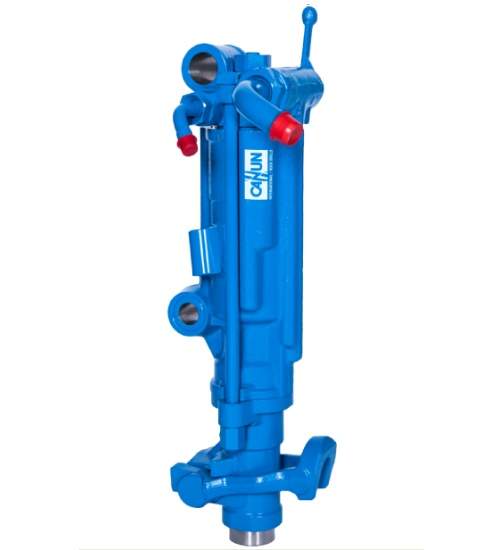 CANUN's quarry drill has a high penetration rate and a heavy-duty chuck and chuck nut for deep hole drilling.
CANUN supplies pneumatic drills, replacement parts and related products. The company has developed relationships based on its commitment to making drills that are durable and longer performing, as well as providing high quality and delivery standards that meet or exceed customer requirements.
Technical information and advice about mine drills and tools
CANUN's technical representatives and engineering staff offer consultation services on mining drill equipment and machinery. The company's library of drill technical information is extensive and includes the Drill Doctors Handbook, a manual of established practices and practical suggestions for maintenance and repair of jackleg, stoper and sinker rock drills.
CANUN also delivers training courses in drill repair and maintenance, so on-site staff can undertake work reducing costs and downtime.
Drill repair and refurbishment services for mines
CANUN has a fully equipped facility to meet all customers' repair and refurbishing needs, whether that is for a single drill repair or entire drill fleets needing a complete overhaul, CANUN will meet all customers' requirements.
As well as repairing CANUN 260B drills, the company also services all Boart S250 and Gardner Denver S83 rock drills.
High-quality materials for a long drill life
As part of CANUN's commitment to manufacturing durable drills with a longer wear life, all CANUN products are made using the best material available and to the highest quality standards in the industry.
Major components such as cylinders, backheads, frontheads, handle adapters and clevis body sections are made from high-grade forged steel. For parts that require heat treatment, methods are employed to produce the optimum combination of toughness and wear-resistance.
Bronze materials are used for certain applications due the metal's quality and strength, and CANUN manufactures specialised and oversize parts for specific applications, to extend the life of the high-cost components.
CANUN is committed to providing drill quality and longevity, which is evident in the following examples:
The cylinder is made from an alloy steel forging and heat-treated so the internal bore is highly wear-resistant and the body is dent-resistant. The cylinder lug bushing of a CANUN cylinder is also thicker than standard models, to prevent cracking
A unique feature of CANUN cylinders is that they are used for the jackleg, stoper and sinker drills. By changing the position of the exhaust plug, a jackleg cylinder can be converted into a stoper cylinder, and vice-versa. This flexibility reduces inventory requirements
Oversize cylinder lug bushing for both the jackleg and stoper cylinder prolong the life of the cylinder
CANUN jackleg backheads are strengthened in the tapered area to reduce cracking. The high-quality alloy steel used in the forging resists denting and increases service life due to its greater wear resistance
CANUN a697 handle adapters have a thicker section in the retract valve area for improved dent resistance
CANUN's shop repair tools are available to assist in drill repair and refurbishing of parts
CANUN offers a cylinder re-chroming service, with quotes available upon request
About CANUN
CANUN rock drills and service parts was founded in 1981 and has grown to be one of the major suppliers of equipment to the Western Hemisphere. This achievement and excellent reputation came from providing drills that increase production and lower operating costs.
CANUN drills and parts are shipped worldwide to countries that include Canada, US and South America.