InterClean was established in Ann Arbor, Michigan, USA, in 1984 and grew into the world's biggest manufacturer of heavy-duty vehicle wash equipment. The company is part of the Tammermatic Group, which was established when InterClean Equipment and Tammermatic merged in 2008. Tammermatic was founded in Tampere, Finland, in 1966 and is known as one of the leading and most innovative car wash pioneers globally.
Designs and packages for manual washing of mining vehicles
Mining vehicles work in extreme conditions and require routine maintenance to operate correctly and safely. The task of cleaning these vehicles before maintenance can be done is a difficult one. Depending on the size of the vehicle and conditions at the mine site, it can take between 8-15 hours to clean each piece of equipment. Our products reduce the time required to clean these vehicles, which decreases equipment downtime.
InterClean offers several designs and equipment packages depending on the customers' requirements and budget. Manual high-volume monitors and fire hoses are the most common; however, joystick controlled and fully robotic solutions are also available, albeit at a higher price. InterClean's approach to cleaning mining vehicles is to use relatively low pressure, under 300psi, at high volumes to remove the soiling buildup. This is a much safer method than the ultra high pressure wands operating at 10,000psi-20,000psi.
Washing system for bulldozers, haul pack trucks and heavy-duty mining vehicles
Using the WashMan concept to clean bulldozers, haul pack trucks and other heavy-duty equipment can easily reduce the cost of washing by more than 80%. Washing dirty bulldozers and other heavy-duty equipment usually takes anywhere from 2-8 hours and commonly uses fresh water. The InterClean WashMan design reduces that time to only 10-30 minutes and uses 100% recycled water. Using recycled water solves the environmental discharge problem faced by most heavy equipment operators.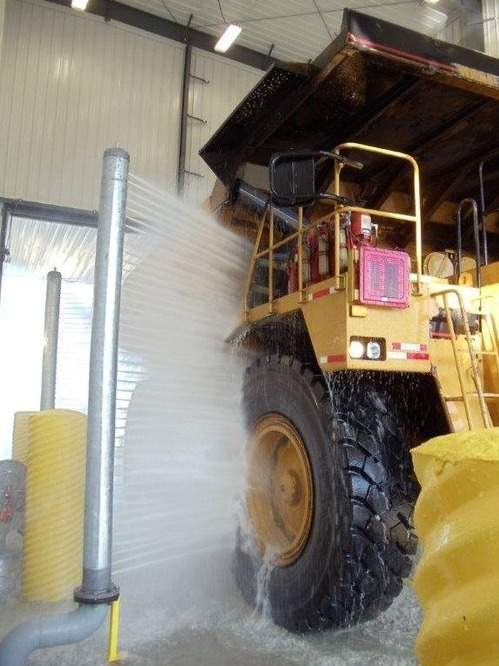 Automatic wash systems are particularly effective in preventing injury to employees because no-one is required to work in the wash bay.
InterClean's products designed to clean mining vehicles use water at relatively low-pressure, under 300psi, at high volumes to remove soiling buildup.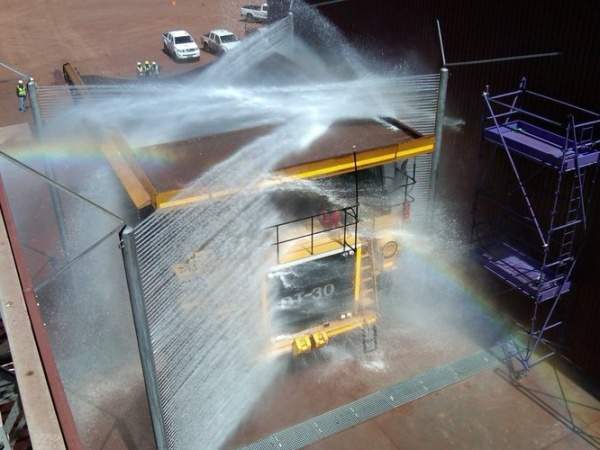 Our wash systems rely on high-volume low-pressure water to remove heavy mud and dirt found on all elements of the vehicle without any chance of damaging important parts.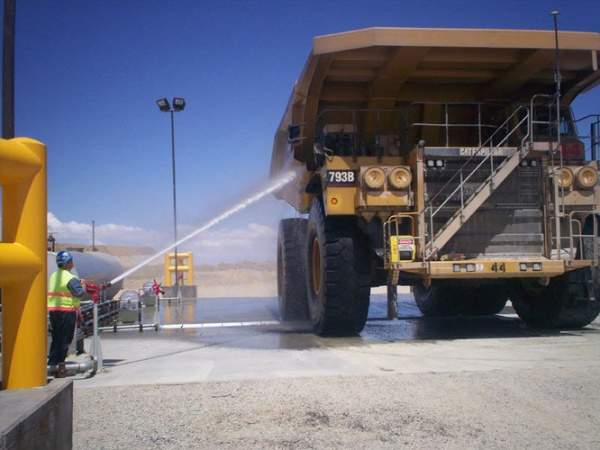 The systems we provide can cut the total wash time for cleaning a vehicle while using 100% recycled water.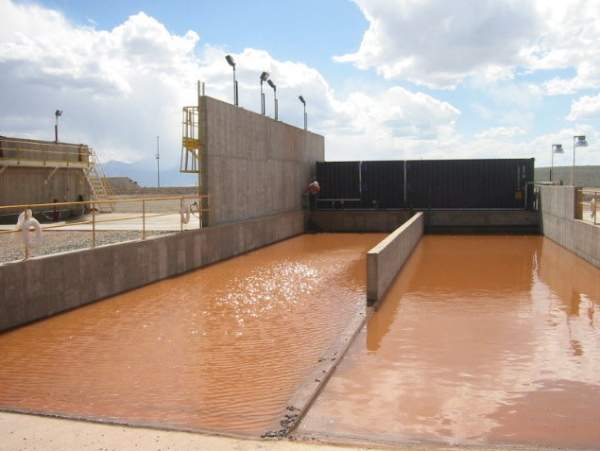 With pit designs of adequate, large volume that allow front-end loader mud removal, pit cleaning methods and frequency remains manageable and independent.
The InterClean WashMan is a manual (or automatic) wash system that has been engineered to wash fleets containing vehicles of varying shapes and sizes. The WashMan is available in a manual or dual version, providing the operator with the choice of standing behind the unit and guiding it manually or selecting the robotic option.
The WashMan can also be equipped with an under-chassis wash, which simultaneously washes the underbody of the vehicle. The pit required for the WashMan is designed in a way that facilitates the removal of sludge and the InterClean recycling system included with the WashMan ensures that the water used is 100% recycled.
Automatic drive-through washes
Fully automatic drive-through packages are available for haul truck washing and offer a much faster and more effective solution for operations where conditions call for limited employees in the wash area. The main selling point for this type of wash is that there are no employees in the wash bay where they may become injured. This package offers very effective side lower detail and chassis wash capabilities and in many cases does a better job than can be done manually in a fraction of the time (5-15 minutes).
Light vehicle washing pertains to the size and type of vehicle not necessarily the importance of the wash system or the mud type found. InterClean offers several design choices for washing pickup trucks, buses and other street legal vehicles for mining or oilfield applications. On many occasions, an LV wash is installed to maintain the lower details of vehicles which can become heavily impacted with mud potentially causing any number of mechanical issues.
InterClean has designed and installed several medium vehicle wash packages all over the world. This type of wash is designed for larger street legal vehicles such as dumpers, semi-tractors and other heavy vehicles, which can often leave the mine for public roads. These systems often are designed for moderate to heavy mud applications where the sides and chassis must be cleaned thoroughly.
Again, we offer several standard wash packages to meet many applications but custom solutions are often provided to meet specific wash applications. Our wash systems rely on high volume low pressure to effectively and efficiently remove heavy mud and dirt found on the lower details of the vehicle without any chance of causing damage to the running gear.
Patented nozzle system for detailed cleaning
Alternatively, the InterClean Centri-Spinner high pressure system (300psi / 20.5bar) offers fantastic cleaning results while using recycled water for a more detailed cleaning of the vehicle after the heavy mud has been removed. This patented nozzle system has been installed on countless wash systems around the world with unmatched performance.
Haul truck wash systems are a very important component for a mine operation and need to be designed for trouble free operation and low maintenance. InterClean has standardized our wash packages offering incredible performance while maintaining an almost maintenance free equipment package. The WashMan filtration system requires no consumables and provides high-quality recycled water on demand, offering a very small footprint.