Aker Wirth supplies solutions for the mining industry, especially in the field of development, production and shaft sinking.
Roadheaders and continuous miners for development and production
Aker Wirth supplies a range of roadheaders and continuous miners in different operating classes. All machines can be adapted to meet your specific site conditions and your requirements. Many standard options can be added to the basic machine or are available as logistical support.
For coal mining, all of our machines are equipped with flame-proof protection, in accordance with international and local regulations. All our roadheaders are available with a longitudinal or transversal cutterhead, whichever is best suited for your project's geological conditions.
T1 series: light to medium-duty machines
These boom-type machines are highly flexible and mobile machines for mining and tunneling. The installed cutter power ensures high output, and the machine's robustness makes it a versatile machine for many purposes. The class consists of two machine types: the 40t T1.14 and the 55t T1.24. The T1.14 was developed specially for typical coal mining conditions with low floor pressure and the need for a high level of flexibility.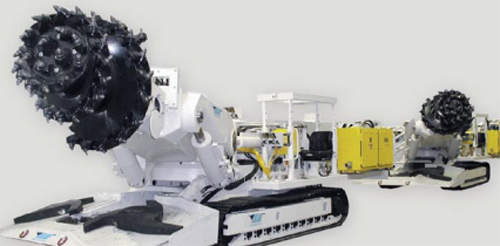 The T1 series are highly flexible and mobile boom-type machines for mining and tunnelling.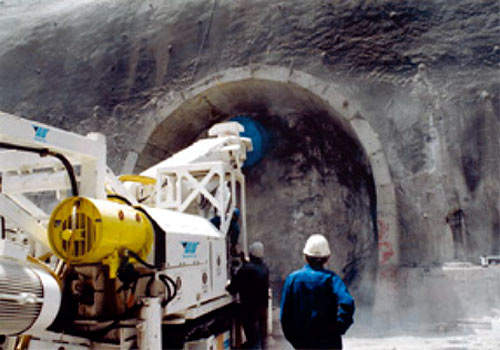 The T2 series has proven its high performance in many challenging mining applications.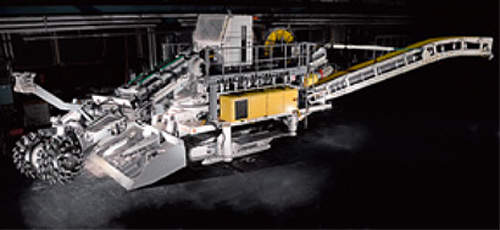 The T3.20 is a powerful roadheader, specifically designed for tunnelling in medium to hard rock up to 120MPa.
The T4.20 is designed for the continuous extraction of minerals such as salt, potash, or gypsum.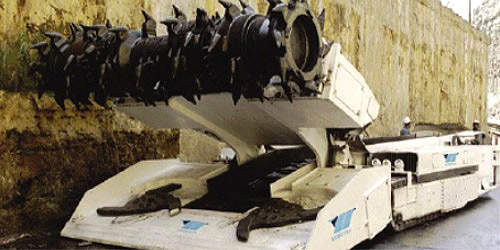 The H4.30 for the toughest underground conditions during long-time operation.
T2 series: medium to heavy-duty machines
Boom-type roadheading machines, capable of cutting in headings with a cross-section up to 7m wide and 7m high from a central position. These machines have been used widely in both tunneling and mining. The machine's compact design has proven its high performance in many challenging mining applications. This heavy-duty roadheader is equipped with a 270kW or 300kW installed cutter head and weighs about 80t.
T3 series: heavy-duty machines
The T3 series are powerful roadheaders, specifically designed for mining and tunneling in medium to hard rock up to 150MPa. Their ability to excavate tunnel sections up to 7,69m high and 8,96m wide from a single central position without moving, is unmatched.
Combined with their maneuverability and high tramming speed, these machines have proven to be capable of sustained high performance. Their robust construction and high reliability have made this series the most successful roadheaders of their size with a long and outstanding track record. The machines have 300kW cutting power installed and weigh 120t.
T4 series: high-performance production machines
This range of roadheader is designed for the continuous extraction of minerals such as salt, potash, or gypsum. The immensely powerful, large size axial cutting heads of these machines, with 400kW installed power, ensure a high rate of production combined with outstanding reliability over long periods. The cutterhead drive is designed for high speed and to cut low to medium strength material. The T4 roadheaders are able to cut cross sections up to 6m high and 9,95m wide and have a weight up to 115t.
H4 series
Based on the successful Aker Wirth roadheader series, Aker Wirth supplies continuous miners for the mining industry that combine the strength and robustness of Aker Wirth heavy-duty roadheaders with the ability to extract minerals such as coal or potash at a very high production rate. They are ideally suited for roadway development and room and pillar operations.
Our continuous miners are equipped with variable frequency controlled crawler drivers, which allow a high degree of control in the tramming of the miner in all conditions. The H4 series comes in three different sizes for low, mid and high-seam mining.
H4.30 low seam coal header
The H4.30 low seam coal header is capable of operating in cross-sections that are only 1,2m high on plain floor conditions with a maximum effective cutting height of 2,50m. The 3,500mm wide cutting drum has an installed power of 2 x 185kW and a diameter of 1,050mm. This low seam coal header, with a weight of approx. 65t, is designed to withstand the toughest underground conditions during long-time operation.
The H4.40 series is the mid-range type of continuous miners and has a cutting height up to 4m.
The H4.50 series is applicable for high reach operations. All CM models can be fitted with bolting equipment and dust extraction units.