IHC Mining is a member of the IHC Merwede Group. IHC Merwede companies have been building wet mining tools since the late 19th century. Among the first were, in 1887 the gold dredger DANAE (Italy) and in 1984 gold dredger WERCHNE (Russia) In 1908 the first tin mining dredgers were delivered to Thailand and Malacca.
IHC Mining builds equipment for mining gold, tin (cassiterite), aluminium (bauxite), mineral sands (ilmenite, rutile, zircon) and diamond deposits, rocks salts and other wet mining applications.
Reliable as a rock in wet mining, IHC Mining provides:
Consultancy and engineering services
Dredger building
Treatment plants
Dredger-plant automation and controls
Mining dredgers
For the mining industry, IHC Mining design and builds: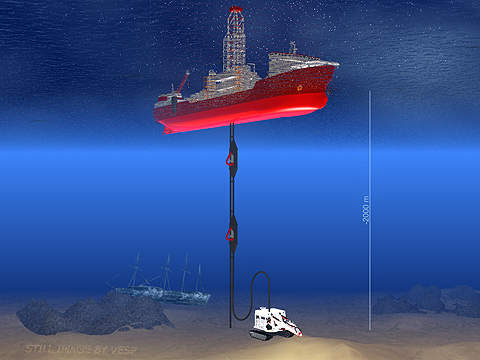 Deep-sea dredging and mining: vertical transport system and sea-floor mining tool.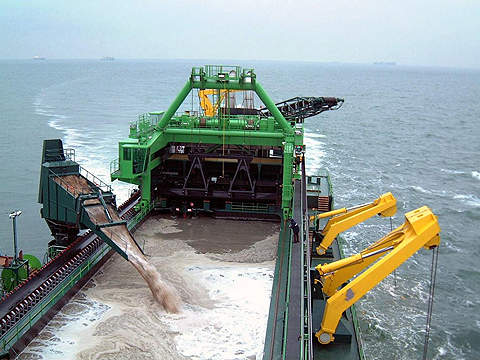 A stationary screen operating on gravel trailing suction hopper dredger, Charlemagne.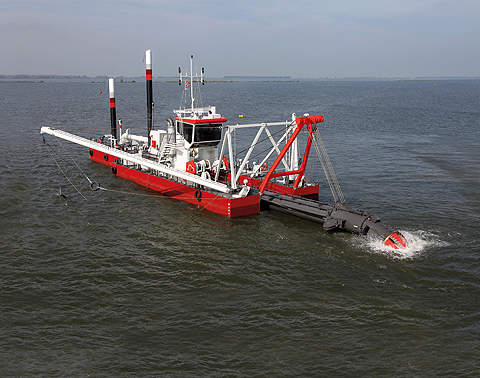 Unbeatable in short delivery time, matched to customer requirements and modest investment is IHC Merwede's well known IHC Beaver range of standard cutter suction dredgers.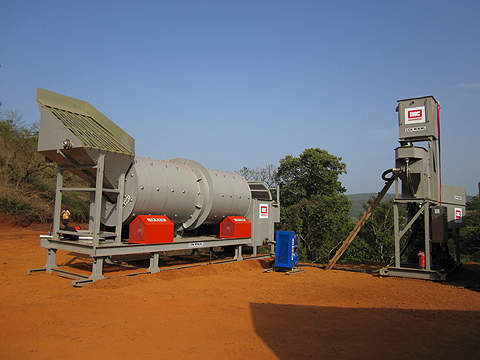 IHC Merwede jigs can be used on- and offshore without any problem.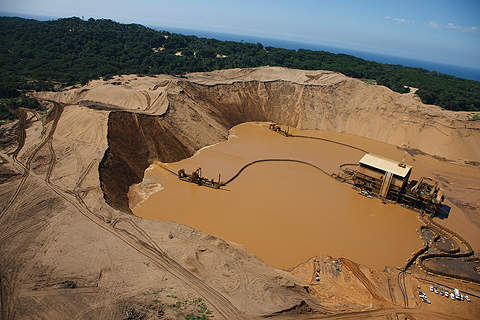 Separate mining and processing: IHC Merwede cutter suction dredgers at work.
Excavating dredgers for gold, tin (cassiterite), aluminium (bauxite), TiO2 (ilmenite, rutile), and diamond deposits, rock salts or other wet mining applications
Separation equipment and furthermore provides
Feasibility / dredge ability consultancy, flow sheet design, sample analysis and deposit evaluations
Automation components to match the output capacity of the Dredge with the capacity requirements of the concentrator / separation plant.
Bucket ladder dredger, wheel dredger, cutter suction dredger and trailing suction hopper dredger
A mining dredger can be either a bucket ladder dredger, a wheel dredger, a cutter or a sea-going trailing dredger which, opposed to civil engineering dredgers, is purposely designed for the specific soil and mining site characteristics of the one deposit under consideration.
Mining separation plants
IHC Mining also designs and sells either floating or land-based separator plants. Their plant is a customized build-up of trommels and screens, log washers, jigs, cyclones, bowls and other separators. IHC jigs separate according to the principle of difference in specific gravity of mixture components.
Distinctive for the high-recovery IHC Jig is the patented trapezoidal jig bed area, jigstroke and segmented circular concept.
Wet mining – dredge and treatment plant
Capacity matching by selective use of automation and control components on dredge and treatment plant to obtain maximum recovery results while maintaining lowest operational costs is another IHC speciality for which IHC Mining proposes to be your partner in wet mining plant solutions.