In 1994, IBS Industriemaschinen-Bergbau-Service GmbH took over management of a small, German manufacturer, designing and assembling their own products. Today, IBS specialises in:
Roadheaders and mining equipment
Wear and tear and conveying technology.
IBS offers customised solutions according to customers' requirements, as they oversee every stage of sales, development and manufacture. The in-house welding operation, as well as access to the state-of-the-art machine park of its sister company, MSB, means that the corporation is able to meet a wide variety of customer requirements.
Roadheaders and mining equipment
IBS has many years of experience operating in the mining and tunneling industry, manufacturing, repairing and overhauling roadheaders of their own production line, as well as of other brands.
IBS manufactures 70% of its machines together with its sister company MSB, including the constructional steelwork gearbox and cutting heads. The company has suppliers with whom it has been working for many years, providing electric and hydraulic components, motors and equipment, and components for a complete heading system. There are approximately 100 operating roadheaders in various areas of applications worldwide:
SM 200 V Boom Miner with transverse cutting head.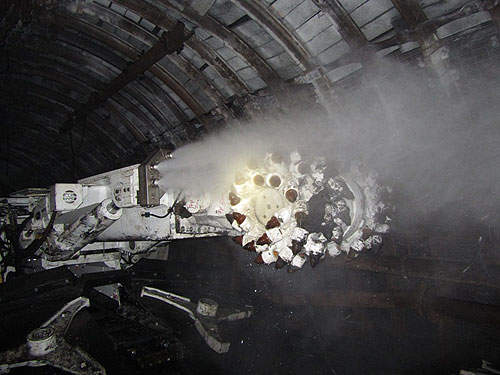 SM 130 V Boom Road Header designed for roadway development work.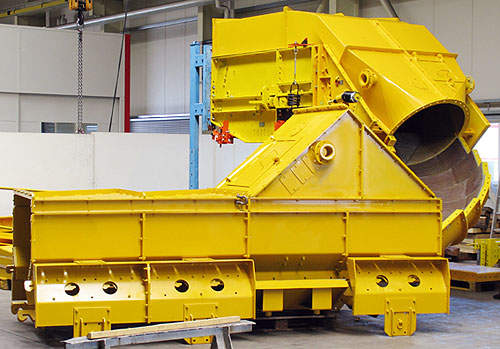 Conveyor chute with connection head and impact table.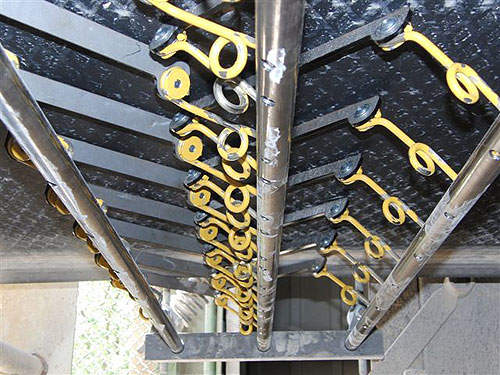 SDC Secondary Diagonal Cleaner.
IBS Belt cleaning system PDC Primary Diagonal Cleaner
Roadheaders (small and medium weight class of 25 to 55t)
Complete heading systems
Conveying systems
Gears for roadheaders
Complete overhaul of machines and components
Excavator attachments
Conveying technology
Wherever material will be conveyed, and wherever there is high strain, the products of IBS will be used. Their sophisticated design and robust manufacturing extend tool life in production, and their build-up welded wear plates can be used to success in areas of high wear and tear.
Furthermore, IBS are developing customary wear and tear materials such as:
Conveyor chutes for conveying material from one belt to the next or into a bunker
Belt cleaning systems
Complete belt conveying systems
High-resistant wear plates and wear-resistant linings
Conveyor machines, bunker feeds and escapes
Feeding tables and dust linings
Re-location constructions
High wear-resistant steels in all required thicknesses and alloys
Technological innovation: IBS belt cleaning system
IBS presents an innovation in the market for cleaning systems: a technological state-of-the art cleaning system consisting of a primary and secondary cleaner. The advantages of the IBS belt cleaning system are extremely low surface pressure, low wear and tear of cleaners and belts, and a significantly improved cleaning performance with almost maintenance-free operation.
The primary diagonal cleaner PDC is installed at the head drum underneath the discharge zone. This cleaner is clamped diagonally above the head drum and creates a 'space curve'. The individual built‐in scraping hardmetals will be pressed against the belt with a low contact pressure, in order to remove on average 85 to 95% of the adhesive material. The secondary diagonal cleaner runs diagonally to the running direction of the belt.
The secondary diagonal cleaner SDC, a fine material cleaner, will be mounted at the position where the belt leaves the head drum. If this is not feasible, it can also be mounted with pressure rolls at the return run of the belt. This cleaner removes the remaining material deposits.