Element Six is one of the leading suppliers of supermaterials with 4,000 employees and sales of more than $500 million annually. Its supermaterials offer cutting edge performance through either unique property combinations or by simply outperforming competing materials. From the outset, its emphasis on quality and technical innovation has led to products that offer exceptional performance under challenging conditions.
The application of the group's products span most industries from automotive, aerospace, oil and gas production, construction and mining to electronics, medical instruments, glass processing and furniture manufacturing. Element Six has leadership in many of its market areas thanks to its emphasis on research and development. Element Six's business activities are organized into three distinct business areas – advanced materials, hard materials, oil and gas and technologies. In addition, the company has a venture capital fund to invest in innovative activities that support the growth of supermaterials.
E6 Hard Materials – hardmetal products and softrock tools
With six decades of history behind it, E6 Hard Materials has expertise in application knowledge and manufacture of tungsten carbide. This knowledge is used in the development, production and sales of hardmetals and special tools for industries, ranging from construction, mining and tunnelling to mineral processing, textiles, automotive and agriculture.
The focus of our business is to deliver the commercial benefits of tungsten carbide to customers through cost-effective solutions that enhance productivity. The combined hardness and toughness of tungsten carbide tools and wear parts outperform their steel equivalents significantly.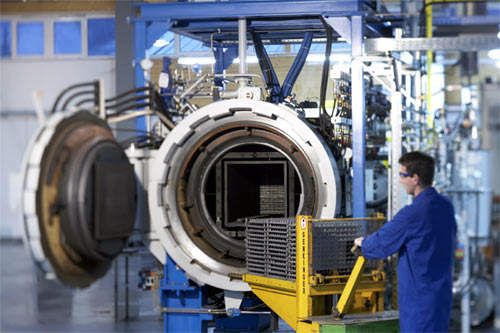 E6 Hard Materials has expertise in tungsten carbide manufacture, producing hardmetals and special tools for the mining and other industries.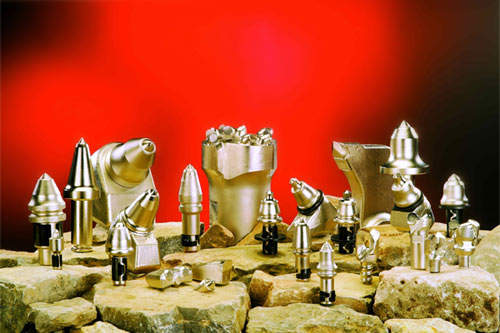 Softrock Tools.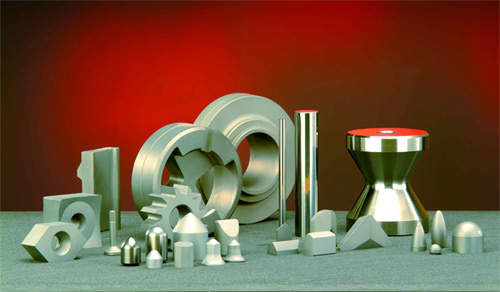 Hardmetal Products.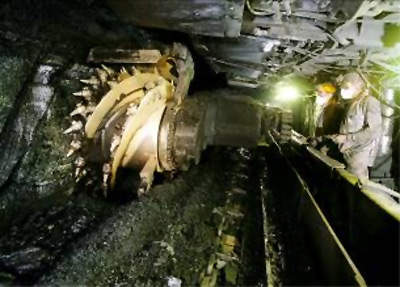 Applications for E6 Hard Materials underground mining tools include continuous miners, longwall shearers, blast hole drilling and roof bolting.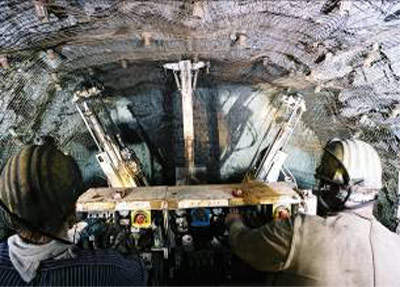 E6 Hard Materials currently produces 1,500t of tungsten carbide in its production plants in Germany, South Africa and China. Its head office is in Germany and this is supported by sales offices in the UK and the USA.
E6 Hard Materials' products fall into two categories: hardmetal products and softrock tools. Hardmetal products encompass a range of tungsten carbide components and materials that have wide industrial use, and include inserts for drill bits and wear parts. Softrock Tools cover tools and tooling solutions for road planing, mining and tunnelling, construction, recycling, trenching, and soil stabilisation applications. E6 Hard Materials also manufactures industry specific products such as mill rolls for hot rolling mills, solid carbide rods, burr blanks and powder products for specialist tooling solutions.
Softrock tools
E6 Hard Materials offers a range of softrock products that are tooling solutions suitable for virtually all mineral, asphalt and concrete applications. As well as finding application in the construction industry for foundation / pile drilling, and in mining and tunnelling, softrock tools are also used for trenching and soil stabilisation. Application areas such as the crushing and recycling of wood and compost, and soil preparation in agriculture and forestry are gaining in importance. All tools are equipped with wear and shock resistant tungsten carbide inserts. Customer applications and requirements are the main criteria when selecting carbide grades and tools.
E6 Hard Materials is committed to the continuous improvement and development of its tungsten carbide grades for all application areas, as well as introducing novel solutions. In special cases, for example polycrystalline diamond cutting inserts or, alternatively, wear protection coatings are used. Tool design is customer oriented and exploits the considerable expertise of our technical and service personnel.
E6 Hard Materials uses its long experience of tungsten carbide tool production processes to ensure that everything from base material selection through to brazing and final heat treatment are carried out using the latest techniques. The final outcome is tungsten carbide inserts and bodies that exhibit reliability and excellent performance in each specific application area. Applications include:
Longwall mining
Continuous mining
Surface mining
Roof bolting
Blast hole drilling
Hardmetal products
We manufacture a wide range of hardmetal products based on tungsten carbide material. E6 Hard Materials has expertise in powder processing through to the production of complete tools. Tungsten carbide is a tough, high strength material that is particularly suitable for wear applications. A full range of graded powders are available for mining and geotechnical applications, metal forming and machining wood, and synthetics.
E6 Hard Materials offer effective solutions to all wear related problems and are also specialists in sintered and precision ground hardmetal components. For tooling and component production, E6 Hard Materials has its own hot isostatic pressure (HIP) sintering process.
With our own manufacturing quality procedures for this process, we guarantee our customers final products that have a porous free hard metal structure. We can also provide a dedicated design and development service that can create components to customer specifications.