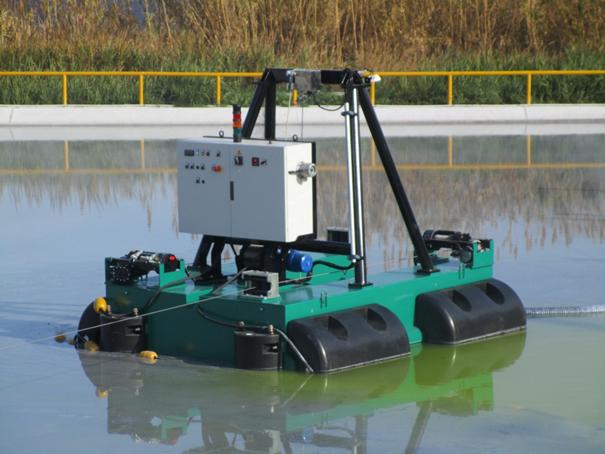 DRAGFLOW has successfully delivered a remote-controlled dredge (DRP18) to an important chemical industry, in Italy, for a dredging project.
This mini dredge, portable and easily maneuverable, can be used not only in harbor dredging or natural water bodies, but also in a very large spectrum of applications, like the industrial sector.
Easy to transport, easy to assemble and easy to use, this practical dredge, controlled completely by a hand-held remote-controller, has been chosen for a project in a important chemical industry in Italy, Momentive.
Our client, Candeo Agostino, from Padova ,needed to collect the mud from two equalization ponds in order to send them to the press filter and continue with the successive step in the disposal process; the operation needed to be done without emptying the pond while also protecting the plastic lining in the bottom. The client also required that the operator could work safetely, due to the liquid acidity in the pond.
All of these issues were resolved with DRP18 DRAGFLOW, the perfect solution to client's requests. Thanks to the remote-control operation, the ability to calculate exactly the working depth of the pump and the maneuverability of the dredge, all the customer concerns were addressed in order to come up with a final solution.
The dredge is equipped with eletric pump EL75,S (power up to 100 mc/h, that can be increased in case of necessity) and supplied with an acid resistant package. Upon request from the client, an explosimeter was added on-board of the dredge.
In few minutes Dragflow remote controlled dredge was able to pump all the sediment, lowering the level by 2m, with great customer satisfaction.