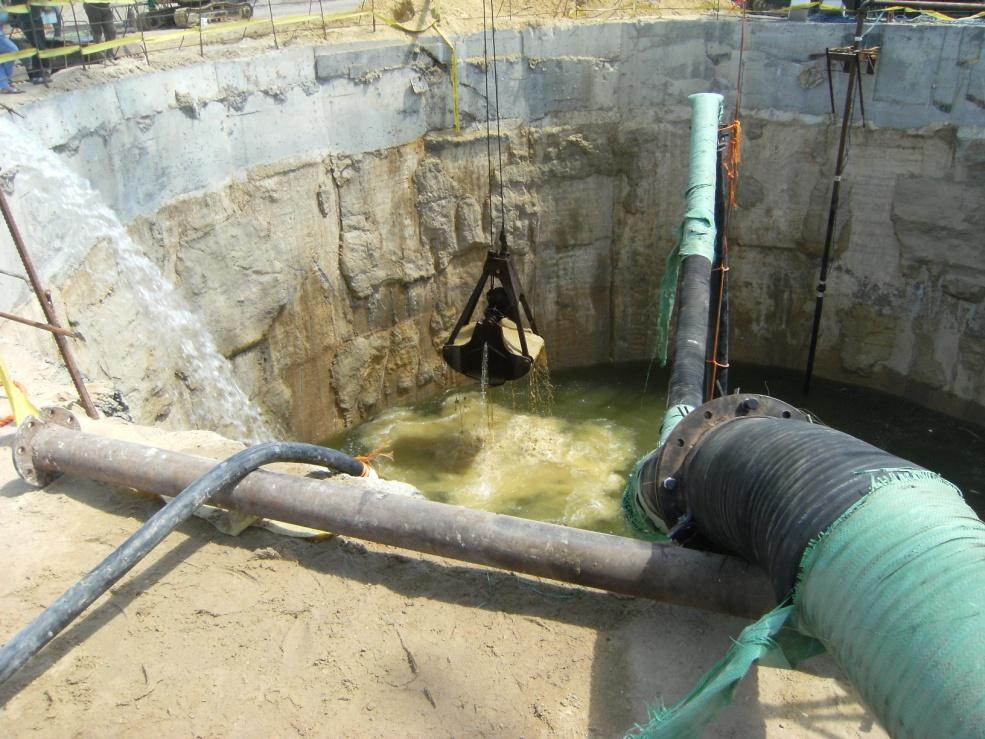 Dragflow supplied two high head dredging pumps (HY85B) with two excavators (EXHY20) for one of the biggest contractors working in the tunnelling part of the Suez Canal Development project. The pump is working at 44m depth.
The implementation plan for the project includes building 32 projects, six of which are a priority, to enhance the Cairo – Suez – Ismailia – Port Said roads. It will help to transform them into freeways, in order to facilitate transportation between areas surrounding the canal and connect them to the capital city.
Six tunnels will also be built, including the Ismailia tunnel, which will pass through the Suez Canal channel, to connect the two eastern and western canal banks.
The project will also entail the construction of a tunnel south of Port Said under the Suez Canal to easily connect the two areas east and west of the Suez Canal.
Another project is underway to develop Nuweiba Port and turn that area, plus Sharm El-Sheikh Airport, into free zones in the works. A new water outlet will be constructed on the Ismailia Canal to reach the water treatment plant east of the canal and supply new developmental areas in the canal.
Canal is a vital source for the country and Dragflow is very pleased to be part of this capital project.
---
Image: Dragflow dredging pump for the Suez Canal Development. Photo: courtesy of Dragflow.