Antraquip
Mining Excavation Machinery

Address
PO Box 28,
Hagerstown,
MD 21741,
Other,
United States of America
Phone
Antraquip is a leading manufacturer of excavation machinery for the mining, tunneling and general construction industries. Specifically Antraquip offers its AQM line of roadheaders, AQ hydraulic rock cutting attachments (i.e. drum cutters, transverse cutting units, twin headers and rock grinders) and a new advanced line of diamond-tipped rock saw attachments.
Mechanized rock cutting equipment
As a company that specializes almost exclusively in mechanized rock cutting technology, Antraquip offers unparalleled expertise in this field, coupled with complete engineering capabilities, while still offering the feel and accessibility that can only be offered by a small organization.
Roadheaders for alpine miners
Antraquip offers three standard roadheaders for alpine miners, ranging in size from 20t to 60t, the AQM100, AQM150 and AQM200. Each machine can be customized to suit project requirements with available options that include hydraulic drill boom attachments, remote control operation, automated guidance systems and more.
Antraquip roadheaders have been successfully used for mining applications such as coal, potash, uranium, gold, gypsum, etc., as well as tunneling projects throughout the world.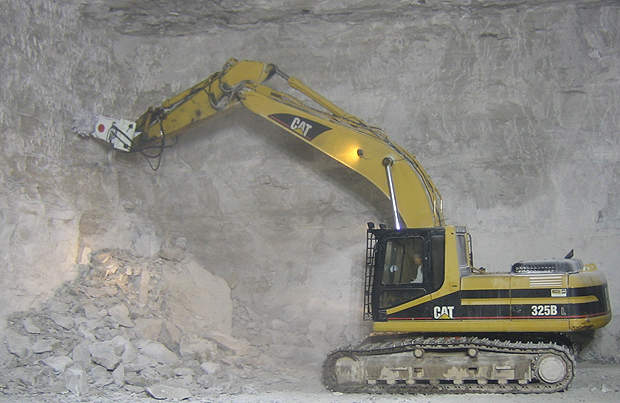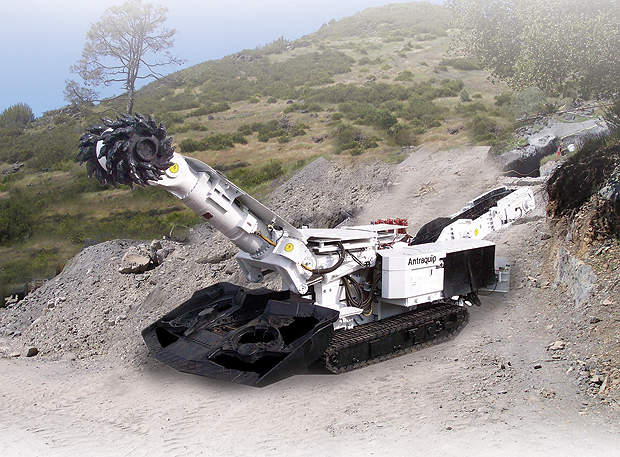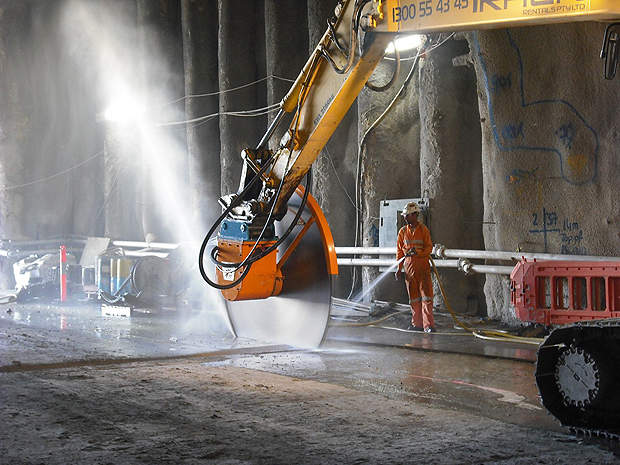 Antraquip also offers the largest spare parts supply in North America, not only for AQM machines but also for various other roadheader makes and models.
Hydraulic rotary cutters
Antraquip's line of AQ hydraulic cutters are attachments that come in various models to fit excavators and other hydraulic carriers of all sizes. These attachments are designed to excavate rock and concrete for various types of applications, a few of which include:
Hard rock scaling – proven to outperform traditional methods (picks, hydraulic breakers, hand scaling) both in terms of safety and efficiency (speed)
Trenching – ideal alternative and/or complement to hydraulic hammers or large trenching machines in medium hard rock
Demolition
Profiling
Slurry walls
Shaft excavation
Underwater rock dredging
Soil remediation
Tunneling
Diamond-tipped rock saws
Antraquip's latest addition to its product line is the diamond-tipped rock saw attachment, which is also available in various models to suit excavators of all sizes.
These rock saws are ideal for hard rock excavation or for the removal of rebar-reinforced concrete when other types of mechanized cutting simply are not possible. Common applications include mass hard-rock excavation where blasting is not an alternative, and the demolition of concrete structures containing steel reinforcement, such as bridge demolition.
Mining engineering and aftermarket services
Antraquip takes pride in offering detailed project consulting for the mining and construction industries related to rock excavation equipment as well as ground support products.
Experienced Antraquip technicians are always available for after-sales support to assist with installation, operation or maintenance.
Antraquip
PO Box 28
Hagerstown
MD 21741
Other
United States of America



Telephone Number




Fax Number




Email Address