Sabre Teeth was formed in October 2009 following two and a half years of research and development. We provide a brilliant patented product for the earth-moving and mining industries which increases the productivity and reliability of earth-moving machines.
Excavator teeth for digging
Because of the problems associated with the high-frequency of changing, worn and blunt teeth on earthmoving machinery, it became necessary to provide a solution. Sabre offers a new concept and design of a very unique self-sharpening ground engaging tool which extends the lifespan of excavator teeth by up to four times on different applications.
Sabre Teeth have many satisfied repeat customers and are constantly researching and developing the design on larger machinery, such as the Hitachi 2500 excavators, Caterpillar D10 and D11 dozer rippers, O&K RH340 face shovel, Komatsu PC1100 excavators, and many more.
Heavy-duty excavator teeth
Our heavy-duty excavator teeth were originally designed for loader applications, which work brilliantly on Komatsu WA500, WA600 and Caterpillar 950, 966, 977, 980, 988 and 992.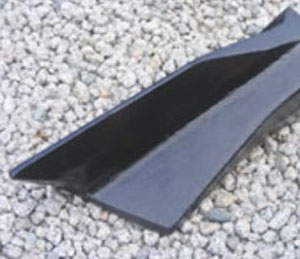 Sabre Teeth is the inventor and patent holder of unique self-sharpening ground engaging tools.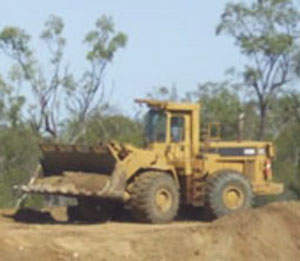 The new range of Sabre Teeth can be used on wheel loaders and excavator buckets.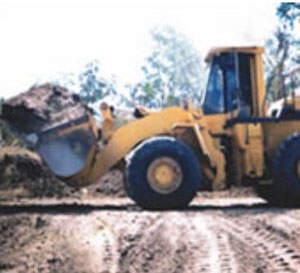 Our extractor teeth offer increased productivity and fuel efficiency.
With the same loading action the concept will work on the face shovels and draglines.
Sabre Teeth increase the productivity and reliability of the mining machinery. Sabre has now extended our teeth for use on excavators due to the high demand for increased productivity and reliability.
Our new range of Sabre Teeth is heavy-duty, has a unique patented design, and the teeth self-sharpen during use, extending the wear life. The teeth are being used on wheel loaders and excavator buckets, as well as scraper blades fitted with standard Esco or Caterpillar adaptors. All these machines are receiving high recomendations on the teeth results.
Sabre Teeth increase the productivity and reliability of your machines by extending the wear life of the bucket teeth. The teeth reduce wheel-spin and traction-loss by extending tyre life on rubber tyred machines, which also increases the fuel efficiency.
Sabre teeth are manufactured in Australia for Caterpillar and Esco standard side pin and any expired patented teeth.
Hammerless ground engaging tools
The mining industry and associated companies have a hammerless policy on ground engaging tools fitment. Sabre are now researching and developing our own hammerless design which will go on trial shortly and in hope mining companies and contractors will install our Sabre Teeth.