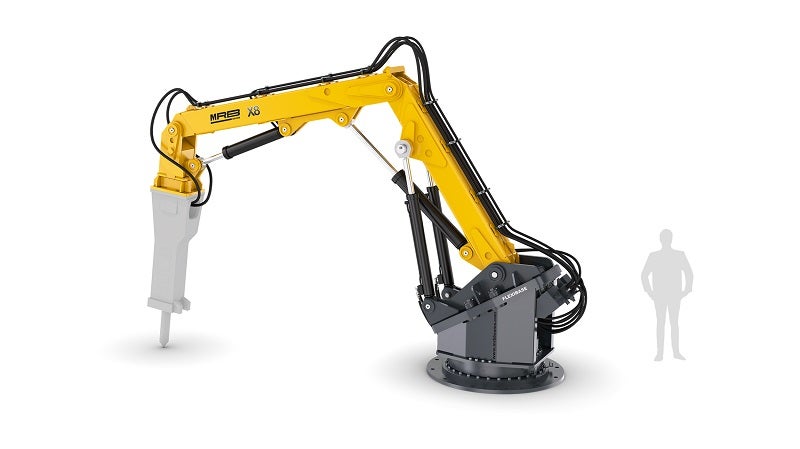 Rambooms supplies rock breaker boom systems and crushers to mines, quarries and construction worldwide.
The breaker booms portfolio features more than 40 models for light-duty (450kg) and heavy-duty (20t) applications, and is preferred by the biggest mining organisations worldwide. With an ISO 9001 certified service, Rambooms is a major supplier for original equipment manufacturers (OEM) and advanced engine management (AEM) products used by leading companies within the industry.
The company's group of dedicated professionals ensures the optimal breaker boom is selected for maximising productivity and safety of the application.
Breaker booms for mining applications
Rambooms' MRB Booms comprise jaw crushers and grizzlies for light to extreme-duty mining and construction applications.
Rambooms manufactures crushers and breaker booms for industrial applications.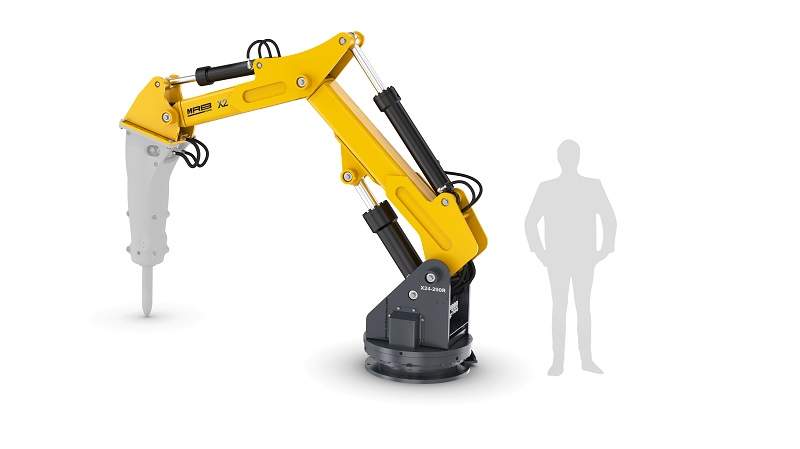 Suitable for mobile crushing applications, the X2 series features value-adding features such as maintenance-free cylinder bearings.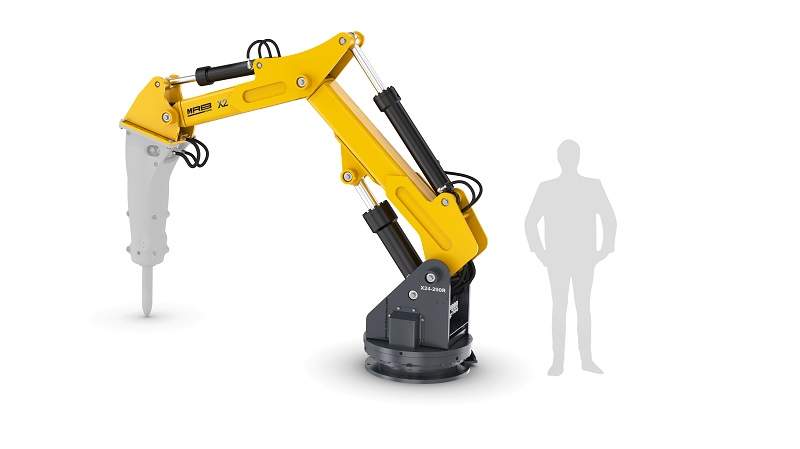 The X4-Line is specially designed for jaw crushing operations.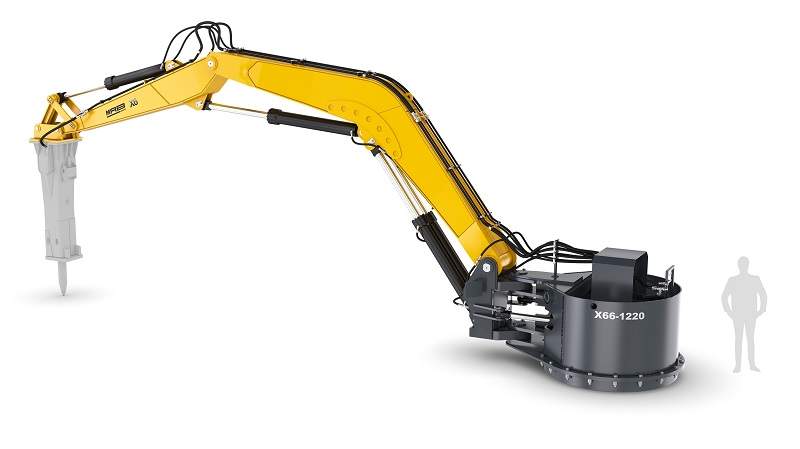 The X6 series for gyratory crushers has horizontal reach lengths from 8.6m to 14.1m, highlighting long-reach, hard rock breaking and heavy-raking capabilities.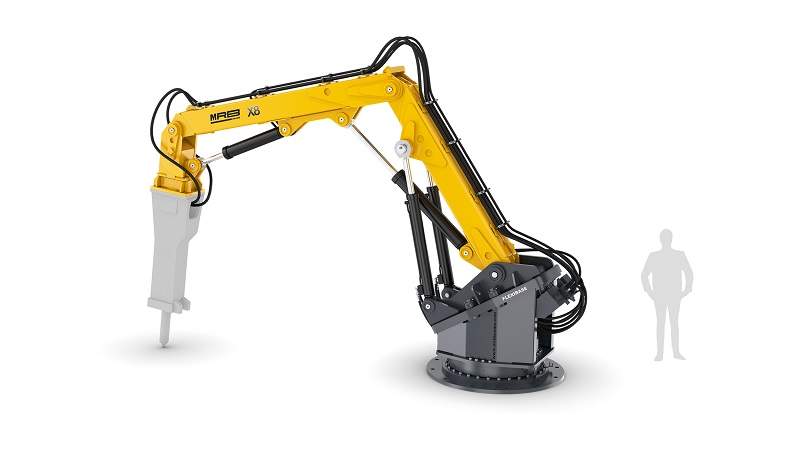 Designed for extreme-duty applications, the X8-Line is suitable for high-performance raking operations.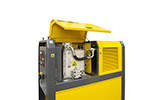 The company's X-Line power packs for enhanced hydraulic hammer and boom movement, as well as various remote controls.
The MRB Boom portfolio consists of four different product lines with 31 different booms, covering the X8-Line for grizzly applications, the X6-Line for gyratory crushers, the X4-Line for jaw crushers, and the X2-line for mobile crushers.
The company's complete range of boom systems can be customised according to client requirements, featuring options such as power packs and control systems.
Products are supported through the entire lifetime by spare part supply and experienced engineers.
Mobile crusher breaker booms
The X2-Line is suitable for mobile crusher applications where the crusher influence and boom requirements as size, vibrations and weight have been perfected.
Value-adding features such as maintenance-free cylinder bearings, a compact and lightweight design, and a 270° slew bearing have been included to optimise productivity and reduce the total ownership cost.
There are three different booms with horizontal reach (breaker vertical) lengths from 2.9m to 4.4m available to suit the crusher size and duty.
Breaker booms for jaw crusher applications
The specially designed geometry of the X4-Line breaker booms are optimised for jaw crusher applications with a horizontal reach between 3.9m and 6.6m.
There are five different booms available for light-duty applications, booms are typically installed to stationary crushers for safeguarding continuous feeding of material to the crusher and raking the hopper area. For the two models of the mid-duty boom applications, the structure has been made heavier to withstand the tougher duty cycles.
Heavy-duty booms for gyratory crushers
Applications demanding long-reach, hard rock breaking and heavy-raking capabilities require an X6-Line breaker boom with horizontal reach lengths from 8.6m to 14.1m. The boom pedestal is designed in a round shape for even stress distribution into the foundation from all working angles.
There are eight different booms available to suit heavy-duty applications with special boom section design and slew bearing or cylinder pedestal.
For extreme raking functions or small parking space requirements, there are three boom models available with value-adding features to offer greater flexibility in a limited area.
Flexibase is specially designed to reduce the vibration.
Heavy-duty booms for grizzlies in underground applications
The X8-Line is specially designed for mining markets, for heavy to extreme duty grizzly applications with high-strength raking requirements.
Five different booms are available to suit any grizzly bar size and low-profile mine design with horizontal reaches from 2.7m to 8m.
Power packs and operating controls
Rambooms supplies X-Line power packs optimised for hydraulic hammer and the boom movement, in addition to various remote controls.
About Rambooms
Since 1978, Rambooms has delivered more than 3,000 units within the mining and construction industries to over 80 countries worldwide.
The company further developed when an asset purchase agreement of rock breaker boom systems was completed with Sandvik in 2002, and another was finalised in 2016 with Atlas Copco Rock Drills.