Ludman Industries manufactures briquetters, compactors, granulators, flaking and shredding mills.
Due to its in-depth knowledge and a high-tech manufacturing plant, Ludman has become the mining industry's preferred provider. The company offers testing, design and production services, as well as product distribution and customer support.
Roll compactors for agglomeration and mine pyro processing
Ludman Industries designs roll compactors that provide a low-cost, mechanical method of upgrading or converting undesirable fines into a saleable product through agglomeration. Roll compactors can also be used to agglomerate fines into flakes for pyro processing, increasing product bulk density and controlling its solubility rate.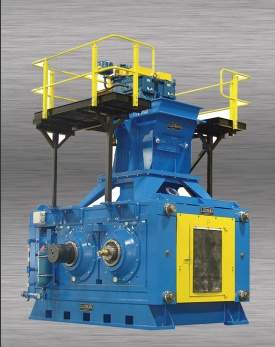 Ludman Industries' 4440 compactor mill is used to compact up to 150t of fines an hour into a solid sheet for further processing.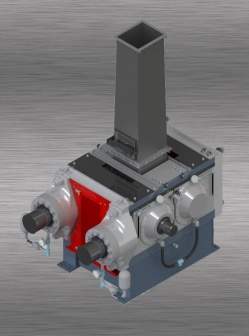 The Ludman 2820 compactor processes around 50t of fines an hour for turning into granular and coarse products.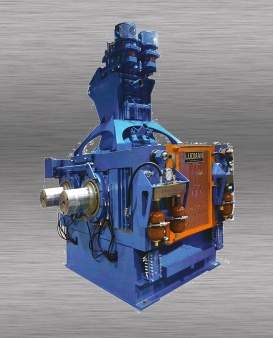 Roll compactors can be used to agglomerate fines into flakes for pyro processing.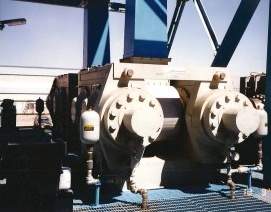 Roll compactors can be integrated into existing operations with little or no alteration. They also have low operating and maintenance costs.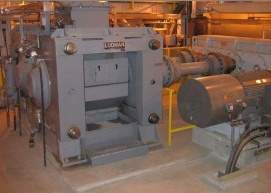 Ludman supplies motorised, hydraulic power packages to drive its compactor units.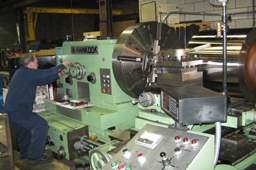 Ludman offers testing, design and production services at its manufacturing plant.
Ludman's pre-stressed, heavy-duty frames minimise deflections and ensure maximum separating forces are transmitted to the product.
The compactor's rolls exert extremely high pressures on the fines as they pass through to form a solid ribbon of material with new strength and properties. The product can then be processed further or granulated into the requried particle size.
Ludman's roll compactors provide long-term savings, as the initial investment and operating costs are quickly recovered, and ongoing maintenance expenses are low.
Roll compactors can be integrated into existing operations with little or no alteration. Expensive feed preparations such as including of additives or binders are rarely required and the process can be controlled by an operator with minimal technical training.
Individual compactor rolls in variable hardness ratings
Ludman offers rolls for compactor machines in a one-piece or two-piece construction. They have a shell-on-shaft design made from a variety of metallurgically evaluated materials, to meet industrial needs. The roll shells consist of centrifugally cast, heat-treated chrome and ductile iron composition mounted on to alloy steel shafts.
Hardness of the shell / roll outside diameter is approximately 70 scleroscope, which can be varied to a minimum depth of 1/2in on shell radius. This hardness depth enables periodic roll regrinding and long service life. Vapour blasting or equivalent of the rolls surface ensures an effective gripping surface at the point of nip.
Anti-friction roll bearings
Ludman's main roll bearings are anti-friction in a double-row, spherical design with a tapered bore. The roll shafts are drilled for hydraulic assist when mounting and removal of the bearings.
The bearings sit in heavy cast iron housings with double-shaft seals of the commercial lip type, to exclude dust and make it easier to add lubricants. The bearings are grease-lubricated by fittings at each bearing housing, using the manufacturers' W-33 lubrication feature.
Circulating oil lubrication is available upon request.
Roll separating force of mineral processing compaction rolls
Compaction rolls separating forces are maintained by hydraulic pistons mounted on the front thrust bars. This force is maintained by alloy steel, full-length tie rods that securely restrain the rolls under compacting pressures.
Machine roll separating forces are available from 100,000lbs (50,000lbs per bearing) up to 900,000lbs (450,000lbs per bearing), and at roll speeds of 10rpm to 30rpm. The machine pistons are single-acting and roll gap adjustment is made by limiting the piston travel through a stud and nut arrangement at its cover. The maximum roll gap is 2in (1in piston travel and 1in of removable shim back of stationary roll bearing housing).
Hydraulic power packages to drive compactors
Ludman supplies all compactor models with a motorised, hydraulic power package consisting of a reservoir, motorised high-pressure hydraulic pump, filters, gauges, valves and accumulators for directing variable pressure to the compactor hydraulic pistons.
All piping and electrical power supplies should be provided by the purchaser or operator.
Mountable roll side cheeks for material feeding
Ludman provides steel side cheeks to retain the feed material at the roll ends. The side cheeks are mounted on adjustable brackets supported from the tie rod bars. Separately mounted side cheeks are usable on both sides and can be easily replaced after long periods of wear.
Compactor mill machine drives
Ludman Industries offers the following standard packages to drive its compactor mills:
Hydraulic electric – two independent, variable-speed hydraulic drive motors driven by a constant speed motor coupled to a motor starter
Electro-mechanical – two independent drives with shaft-mounted planetary gear boxes, utilising Ludman's independent roll control system and CIP motion for absolute roll position
Single input / dual output gear box – a single VFD and motor coupled to a single input / dual output gear box
About Ludman Industries
With more than 50 years of experience and more than 200 machines operating worldwide, Ludman Industries is a leader in agglomeration solutions. Ludman Industries serves the mining, mineral, farming, chemical, food and wastewater industries.
Ludman's mill products are suitable for numerous material applications, including:
Ammonium sulphate
Ashes
Burned lime
Calcium hypochlorite
Chrome ore
Clay
Coal
Copper concentrate
Detergents
Dried sewage sludge
FGD gypsum
Filter dusts
Herbicide
Iron oxide
Magnesite
Magnesium oxide
Metal chips, borings and turnings
Mill scale
Mixed fertiliser
Muriate of potash
Phosphate rock
Potash fines
Potassium sulphate
Rock salt
Salt
Sewage sludge
Soda ash
Sodium chloride
Sodium cyanide
Steelmill residues