Lippmann Jaw Crushers are world-renowned, massive, heavy-duty machines designed for unmatched reliability, high capacity, and high productivity in demanding mining, aggregate, recycle or contract crushing applications.
The company offers a comprehensive range of primary jaw crushers including a high-volume 5062 Jaw, 4248 Jaw, 3862 Jaw, 3650 Jaw and 3048 Jaw to suit your specific application. They're built for demanding production and strength of a lifetime.
Lippmann's full line of impact crushers is built for rugged durability and simplicity of operation. The company's 6500LP impact crushing plant is claimed to be the highest producing primary impact crushing plant for its size in recycle crushing today.
Also, Lippmann's 5165LS secondary impact crushing Plant teams well with Lippmann's 3048 Jaw Plant in a two-stage aggregate operation. And the greater reduction ration of Lippmann's 4248LP primary Impact Crushing Plant produces high quality uniform products while lowering cost per ton.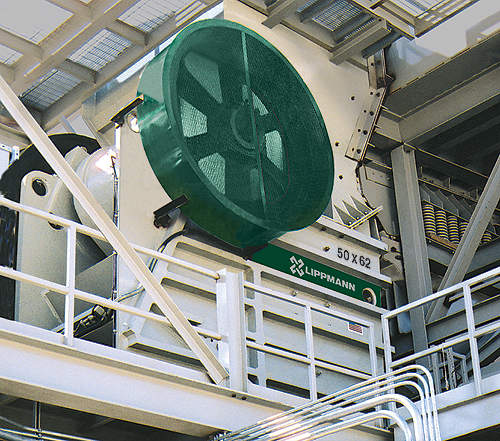 Heavy-duty Lippmann jaw crushers offer unmatched reliability, high capacity and productivity for mining applications.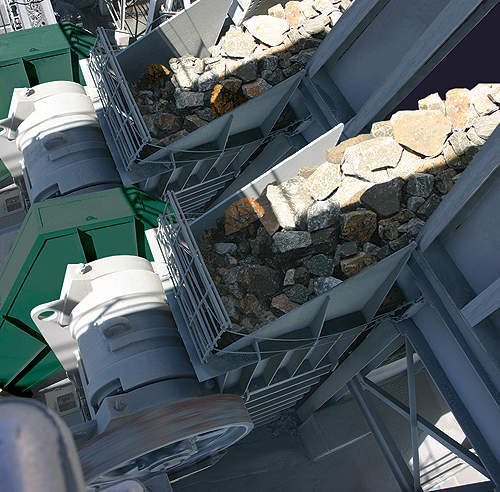 Install two Lippmann 5062 Jaw Crushers for the price of one gyratory station. Save in capital investment, ease of operation, maintenance and wear costs.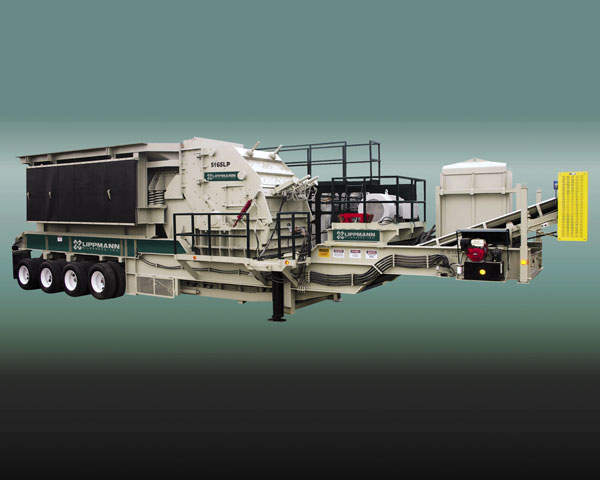 Lippmann's 5165 Portable Impact Crushing Plant is an easily transportable proven, rugged, cost-effective solution for a variety of applications.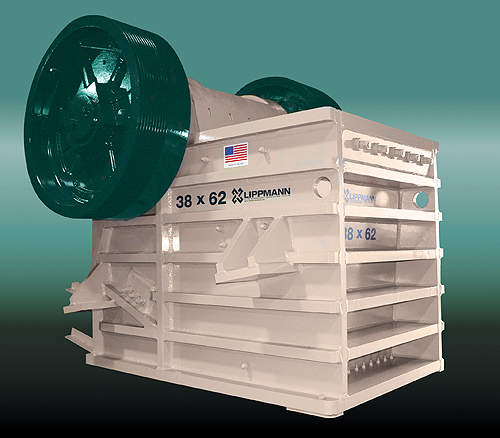 New Lippmann 3862 Jaw, a high capacity, lower profile jaw crusher that features an extra wide feed opening ideal for devouring large, hard, abrasive ore.
Stationary, portable, mobile or complete crushing systems
Whether a stationary crusher, skid-mounted, portable or mobile crushing plant, or complete turnkey crushing station, Lippmann's full line of jaw crushing, impact crushing and feeding equipment is engineered and built to operate reliably in the toughest environments and is backed by representation and support located throughout the world.
Lippmann designs and manufactures world-class jaw and horizontal impact crushing plants engineered for high performance, superior transportability, ease of operation and versatility. From gold ore mining, to aggregate production, to contract recycling, we have the right crushing equipment for your application.
The company's heavy-duty feeders and crushers offer greater productivity than other competitive crushers in their class. Our organisation is prepared to compete with any crusher manufacturer regarding cost of ownership to include purchase price, options, warranty, performance, structural costs, operating costs, and wear and repair costs.
Heavy, high-capacity jaw crushers for mining and aggregate operations
Lippmann's robust, high-capacity 5062 Jaw is changing conventional thinking about primary crushing stations in mining operations. Instead of waiting years for delivery of a gyratory, you can install two massive Lippmann 5062 Jaws for the price of one gyratory crushing station and drastically increase crushing efficiency. Eliminate extra coarse material hang-ups inherent in spider gyratory designs, while realizing savings in capital investment, ease of operation, maintenance and wear costs. Two jaws provides 100% uptime with redundancy, plus ease of material handling.
In high-volume aggregate operations, Lippmann's heavier, stronger, large model Jaws feature hydraulic toggle cylinders that save countless hours normally required to manually adjust the setting for different aggregate sizes or a plugged cavity. Maximum uptime with features that minimize maintenance, such as wear parts designed for easy change-out, are hallmarks of all Lippmann crushers.
Worldwide supply of jaw crushing and impact crushing equipment
Lippmann has aggressively developed its international sales and distribution network with authorized representatives, who have undergone rigorous factory machine and applications training, strategically located throughout the globe.
The company supplements all newly-purchased equipment with outstanding installation, after-sale customer support and field service, regardless of where you are located.
Crusher spares, wear parts and used crushing equipment
All Lippmann machinery is backed by our genuine spare and wear parts, customer service, and technical support whenever and wherever you need it.
We carry millions of dollars of inventory on major components for our crushers, including shafts and bearings, and plans are underway for strategic parts depots as well as stocking distributors. Our proven crusher designs have stood the test of time which means there is no confusion due to inconsistent design or differing parts.
Wear, repair and standard replacement parts for specific customers can be maintained on either allocation or consigned status. Electronic history is available for parts tracking, with Lippmann continually communicating with individual site managers to maintain performance levels for on-hand parts availability to suit your site application requirements.
Lippmann also provides parts support for Hewitt-Robins jaw crushers. Complete machine rebuilding and refurbishing is available at our factory ensuring you will receive a 'like-new' machine after completion.
Our engineers are standing by to discuss your particular needs. We're certain that once you own a Lippmann, you will never be satisfied with any other crusher. We also stock used crushing equipment, giving our customers a wide choice of options to suit their varying needs.