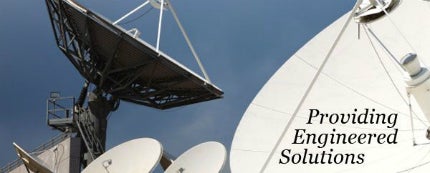 Lintech Control Systems is a programmable logic controller (PLC) and supervisory control and data acquisition (SCADA) engineering company with extensive experience within the Australian mining industry.
The firm provides engineering solutions from conceptual design and documentation to delivered systems onsite.
Customised engineering solution for mining projects
Lintech strives to deliver a highly personalised service that ensures each client's requirements are fully achieved.

Lintech has extensive experience working with clients across the Australian mining industry.
Lintech provides clients across the mining industry with a personalised service.

The company specialises in mining and automation services.
Using cutting-edge and conventional technologies the company provides customised solutions to suit a wide variety of requirements.
The business has worked on and added value to several important projects, including:
Henry Walker Eltin: Yandi OHP1 control systems upgrade
Atlas Iron: Port Hedland ship loading facility
Crushing Services International: Carina and Phils Creek crushing plants
FMG Cloud Break: automated vehicle wash system
Pindan Rail: automated train wash system
Sino Iron Ore Project: Phase I and II
PLC, HMI, and SCADA services
Lintech provides a number of services, including PLC programming on Rockwell (AB), GE, Siemens and ABB, SCADA utilising Citect and Cimplicity, HMI programming utilising GE, Schneider, AB and C-More HMIs.
The company also specialises in SCADA network design, implementation and configuration services, as well as industrial protocols, including Modbus, DNP3, Profibus and others.
Electrical design, installation, commissioning and drafting solutions
Lintech has available a network of reliable business partners, which allows the company to provide electrical design, installation, commissioning and drafting services. It also supplies clients with full engineering documentation necessary for FUSP, SOW, FAT and SAT.
Remote and onsite support remains an important component of Lintech's services portfolio.
Automation, control systems, power generation and IT infrastructure
Lintech has provided automated solutions for mine site power stations up to 10MW, including integrated load shedding, auto synchronisation and fault analysis.
The company offers telemetry solutions to borefields, HV re-closers and many other applications utilising a variety of the available industry standard systems.
The firm also designs, provides and manages IT network solutions as required for small or large SCADA networks, as well as providing remote access and offsite management for these systems.
Lintech supplies complete solutions, ranging from conceptual design through to implementation, commissioning and continuous ongoing support.
Although the company is a registered Schneider (Citect) and GE solution provider, it also uses many of the other industry standard control systems hardware and software solutions, including Rockwell (Allen Bradley) and Siemens.
About Lintech
Lintech prides itself on providing excellent engineering service and product support.
The company aims to focus not only on innovation and quality but also the delivery of exceptional customer service.
With more than 30 years of experience, the Lintech team is multifaceted. It thrives on designing, supplying and commissioning diverse solutions and is available for ongoing support.