The Elektro-Elektronik Pranjic (EEP) product line includes fully automatic electro-hydraulic longwall systems along with a broad portfolio of all necessary hydraulic components, as well as high-performance data transmission systems, state-of-the-art safety technology and sophisticated control technology for all types of machines. Numerous couplers allow for complication-free integration of third-party components in a superordinate system, as well as archiving and visualisation of data.
EEP was founded in 1989 by Kruno Pranjic who still owns and manages the company. In 2007 EEP moved into a more spacious facility in its current location, the city of Gelsenkirchen.
Customised automation systems
Modern, cost-efficient and profit-oriented work in mining requires professional automation for all necessary work processes. The technology must fulfil the highest demands: absolute precision and reliability, seamless monitoring of all relevant measurement and process values, and flexible control of the systems in order to be able to react to changing, mining-specific conditions on site – all while ensuring the highest level of safety.
We at EEP know this and offer precisely the technology you need. We provide you with intelligent customised automation solutions for your application. Our scope includes the entire electro-hydraulic longwall system including all auxiliary components, the automation of all systems used in longwalls and roadways, and the integration of third-party components.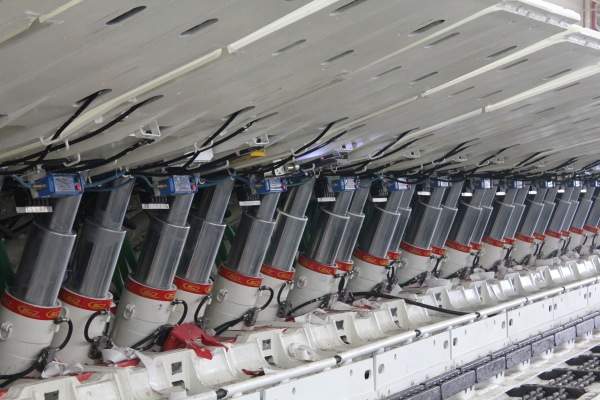 Longwall control system: PRA_matic® system allows fully-automated operation processes of up to 24 functions at high reliability and operator comfort.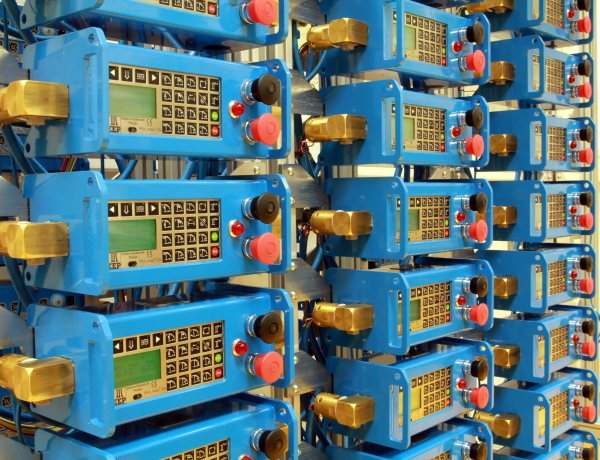 Control units: with two active central control servers the longwall system is fully functional even in case of e.g. cable breakage.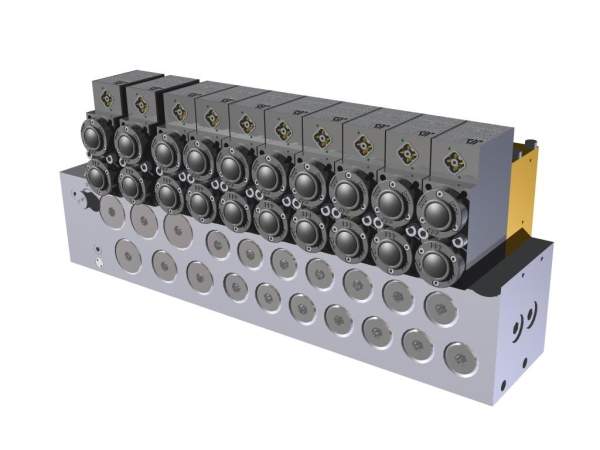 Hydraulic solutions: from non-return valves to shuttle valves, pilot control to electro-pilot control systems up to fully automatic filter stations - all out of one hand.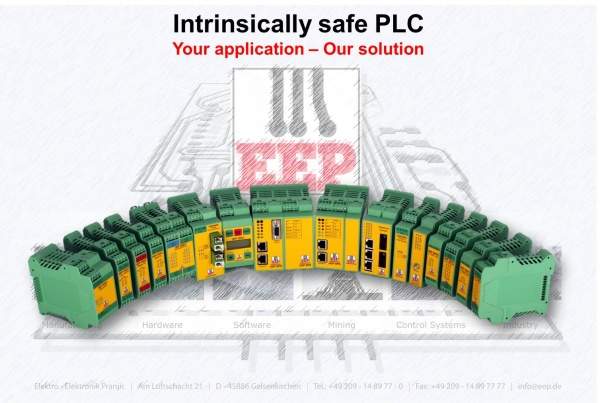 Intrinsically safe PLC modules: multiple, pluggable units for endless applications offer individual solutions for all underground requirements, central or decentral configuration.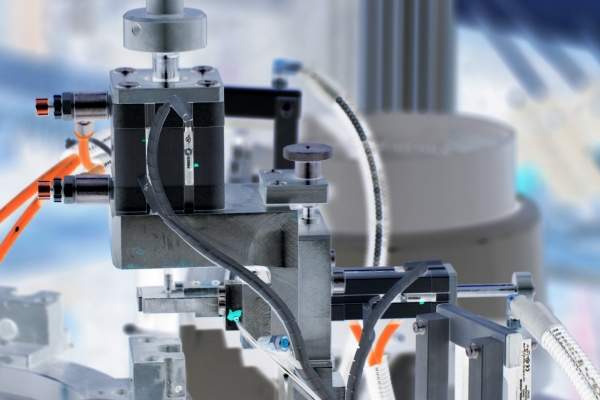 Special engineering solutions: tailor-made to your requirements, EEP offers unique automation solutions for complex applications in mining, chemical and other industry segments.
The heart of our line of intelligent and innovative products and applications is PRA_matic®, a complete longwall control system for underground coal mining. EEP also offers high-performance programmable logic controllers (PLC) and the required couplers for control and monitoring of all other necessary components and systems.
Hydraulic systems and technology for mining applications
Underground conditions pose extremely high demands for all devices being used – our controls are able to easily meet these demands. EEP pilot controls and electro-hydraulic pilot controls have an extremely long lifetime and are a worthwhile investment.
Our product line includes a broad spectrum of sensors that reliably control hydraulic cylinders in roof support and provide the necessary constant operating pressure. Our equipment is compatible with almost all devices and machines used underground.
EEP's complete solutions naturally include all necessary hydraulic components like non-return valves, jet valves, relief valves, shuttle valves and shut-off valves, as well as filters and fully automatic filter stations. The high quality and easy use of these components make them essential elements for efficient mining.
Data transmission and communication systems
In order to ensure that the automated mining of resources can function safely and smoothly, a large volume of data must be continuously recorded, transmitted and analysed. Every modern mine has a control and monitoring system – controlled both from above ground and below with the help of intelligent data transmission systems.
You will always be on the safe side with EEP data transmission technology. Modern, intrinsically safe field bus systems efficiently and reliably transmit all relevant data. All field bus systems currently in use, such as Profibus, Modbus and CAN-Bus, can be used with the EEP equipment without any complications via both fibre optic or copper cables. Special gateways for the various physical and logical bus systems complete our product line and make solutions for complicated data transmission problems possible.
Software and visualisation
In today's 'digital mining', precise programming for the data technology used is extremely important. Our many years of experience in mining led to the development of practice and user-oriented software. EEP gives you precisely the software solution you need. We will prepare a concept that optimally supports your operating processes using automation and visualisation.
We also offer a broad scope of services ranging from the programming of various microcontrollers to preparing complex PLC programs up to database integration. You can monitor the status of the system at all times and react to changes promptly and precisely thanks to our visualisation technology. Large data volumes can be efficiently analysed and displayed using EEP software solutions.
Special engineering solutions for underground mining
More and more applications worldwide are requiring a special solution with integrated safety aspects in addition to those in our core business area of underground mining. We realise planning, developing and establishment of complex automation solutions in the design of special machines and fixture constructions.
From automation project planning and software development to constructing electrical cabinets in our own production facilities and their assembly and installation, to national and international commissioning – we provide complete solutions from a single source and a fast reaction to your customisation and adaption requirements.