Tait Communications develops solutions that enhance safety, increase productivity and minimise downtime in the global mining sector.
We have been designing, manufacturing, installing and supporting effective, reliable communications solutions in the mining sector for 50 years. These robust, integrated voice and data systems are the result of intensive research, in conjunction with mine operators and technology providers worldwide.
With significant experience in delivering large-scale projects, Tait has collaborated with users and partners to customise communications solutions for challenging environments.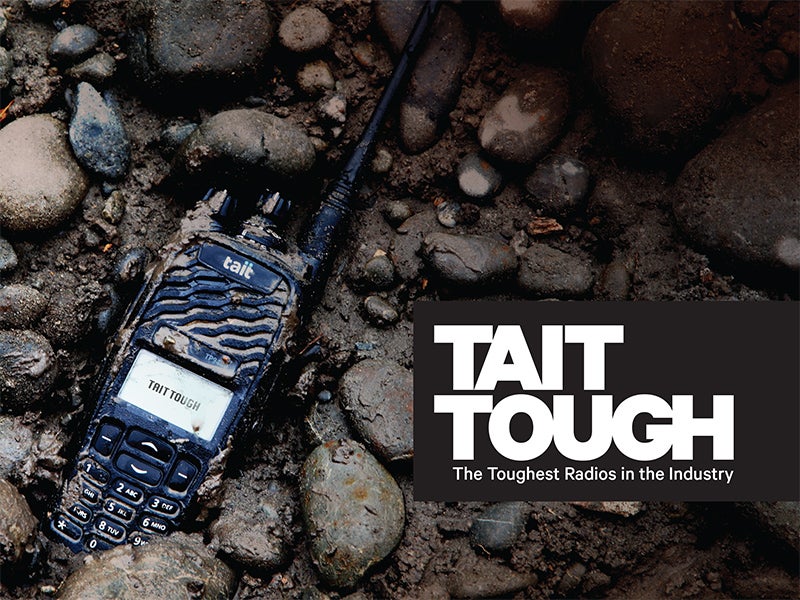 Mining workers face challenging conditions every day. They need communications equipment that is totally reliable. That's why Tait products are engineered to be among the toughest ever made.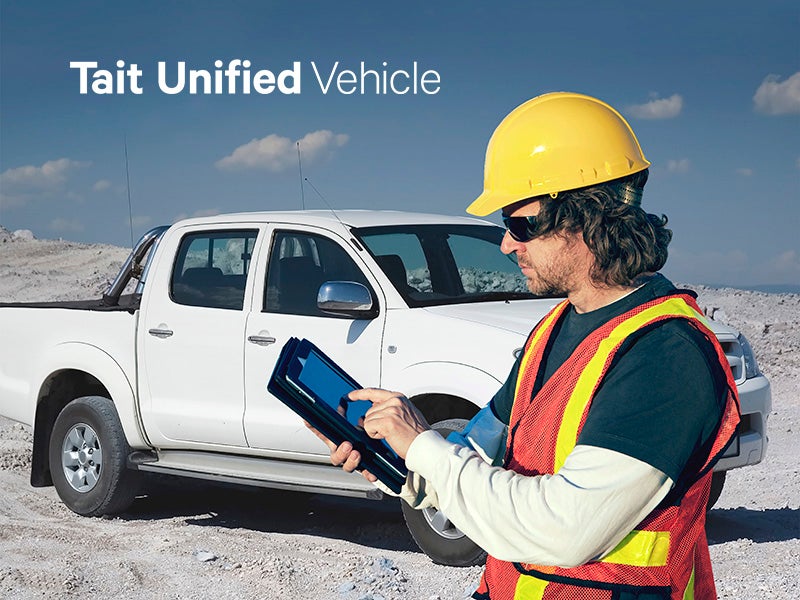 Tait Unified Vehicle provides a vehicle area network that combines mobile radio and broadband connectivity with an on-board edge computing and application platform in one device.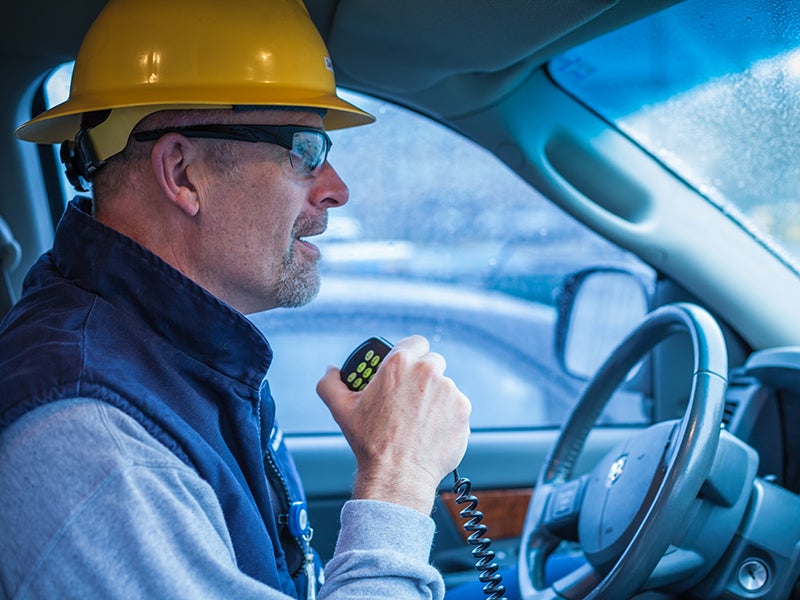 Tait DMR (digital mobile radio) networks provide mission critical voice and data communications to sites all over the world. DMR networks can support thousands of users, and integrate with long-term evolution (LTE).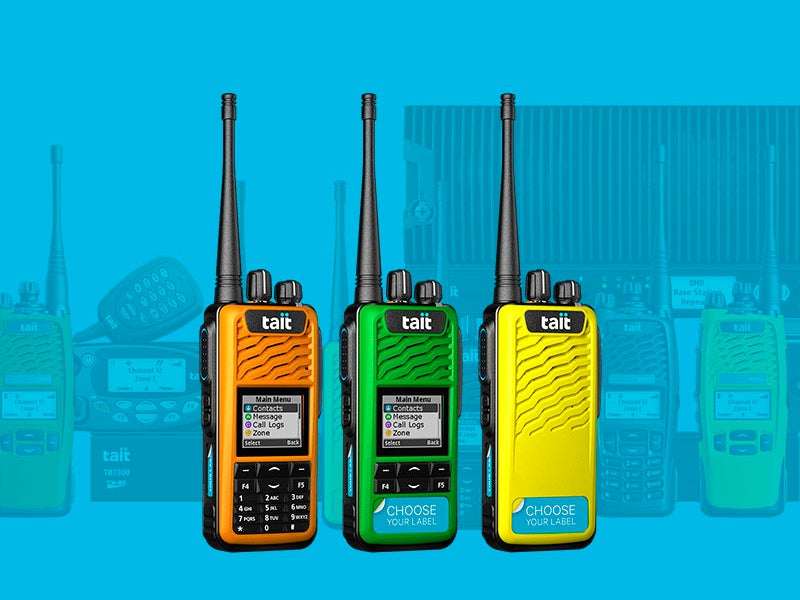 The Tait TP3 is a cost-effective, personalised portable radio. With IP67 durability, the TP3 is available in analogue and DMR, with a wide range of colour and custom labelling options for group identification.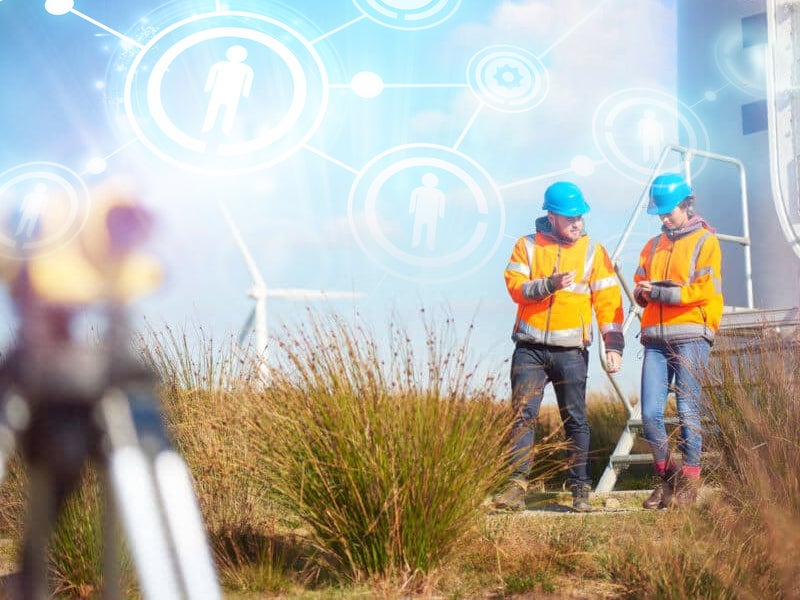 Mine sites continue worldwide to use legacy analogue radio networks, despite the benefits of digital radio. Migrating to a modern Tait digital radio network is easier than you think.
Radio, cellular and Wi-Fi networks all play a critical role in mine site communications, but each comes with limitations. Tait Unified Solutions connect these networks to optimise your return-on-investment.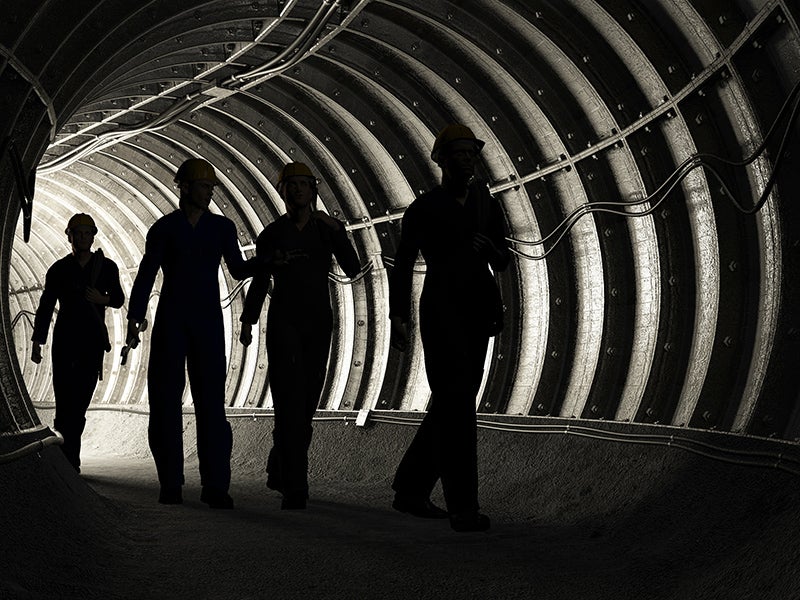 Miners safety increased in South Africa in 2019, with a record low 51 deaths.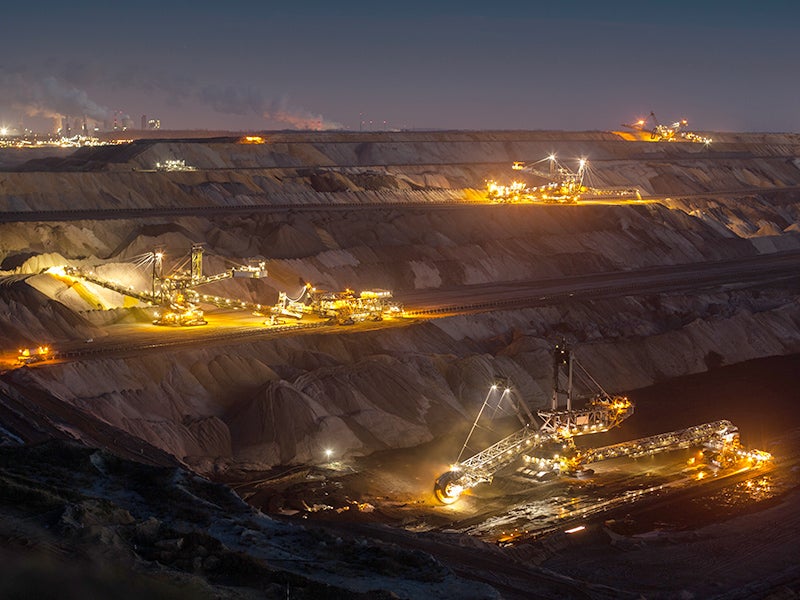 Halting mine operations can cost millions of dollars in lost revenue with each passing moment. Tait helps avoid site shutdowns through reliable, mission critical communication networks.
Sharing critical data between the site and the control centre is crucial for productivity. Workers in the field need to trust the devices they carry such as rugged smartphones from Tait.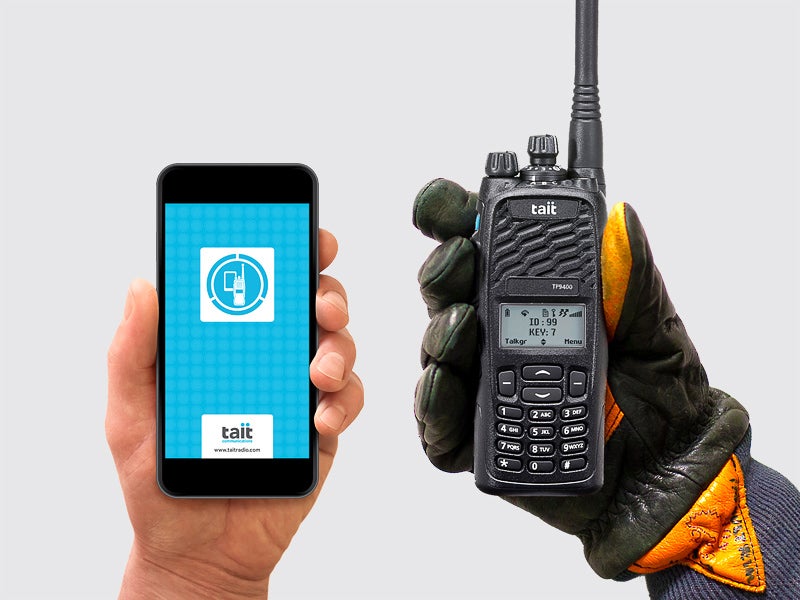 While workers on-site rely on portable radios, office staff require the functionality of smartphones. Tait Team PTT offers a push-to-talk solution to integrate cellular and radio networks.
Digital mobile radios and communication networks for the mining sector
Mining organisations worldwide continue to use well-established analogue radio networks, despite the advantages of digital technologies.
Tait provides advice and expertise in designing and managing seamless upgrades from legacy analogue networks to feature-rich digital systems.
Our Tait DMR (digital mobile radio) is a digital communications platform that delivers workforce efficiencies and operational benefits for mining operations. This narrowband technology can carry both voice and data, as well as integrate with other broadband networks for optimal communications.
Mobile communications for mining vehicles
The heavy dependence on vehicles in mining organisations demands an advanced mobile communications solution.
With so much resource associated with each vehicle and the rise of vehicle automation, mining organisations require a mobile solution to support the next generation of voice and data applications.
The Tait Unified Vehicle platform allows mining companies to leverage their existing investment in mobile radio, while adding new levels of broadband connectivity.
In addition, the Tait Unified Vehicle AppBuilder creates a platform to simply and cost-effectively run custom-built programmes for both field data and voice applications.
Rugged reliable communications for the mining industry
From industry-leading portable radios to rugged smartphones, Tait supplies the devices and networks that mining users need to complete the job safely and effectively in hazardous environments.
Our voice and data applications work together to keep your resource production moving with increased efficiency.
We also have a range of applications and features available to help improve the safety of your workforce, such as our man-down alarm and intrinsically safe devices.
Highly secure data communications networks
Cyber-crime and terrorism are growing security challenges that resource organisations must address. A data communication network provides visibility and control to anyone, so it is important that they remain secure from external sources.
All Tait platforms are built with a focus on security. Our DMR supports encryption and user authentication, access control for devices and users, as well as full logging of traffic and network access.
About Tait Communications
Tait aims to support our customers to create safer, more proactive organisations by redefining the boundaries of critical communications.
We are based in New Zealand, with a network of international offices and channel partners serving a worldwide portfolio of customers across a wide range of industries.