Minetec, a member of the Codan group of companies, is an established service partner to the mining industry. Minetec offers tailor-made technology solutions utilising its own highly specialised safety and productivity-based products to serve underground and surface mining operations of customers in more than 150 countries worldwide.
Tools for mine planning and communications
Minetec provides clients with class-leading products and services in mine planning and operations software, mining communications, asset tracking and safety technology for both open pit and underground. The highly experienced consultants, engineers, project managers and support team members work closely with customers to provide the best-fit technology and deliver on agreed business requirements, as well as ensuring that the deployed solutions are operationally embedded and well supported.
Mine management, control and safety software
Minetec's breakthrough products include:
SMARTS™ II: Mine management and control
The system provides a combination of applications to plan the day-to-day task allocation of resources, allowing mine managers to focus on driving efficiency, safety, cost and quality. By integrating SMARTS with ELF™ II and Trax+Tags™ II, Minetec provides a comprehensive, enterprise-wide solution.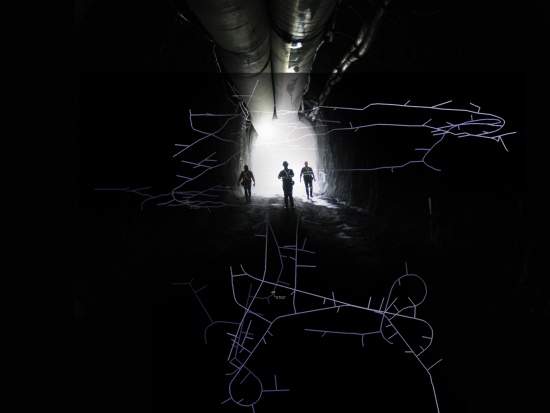 Minetec™ - Miner-proof products. Mine-ready engineering.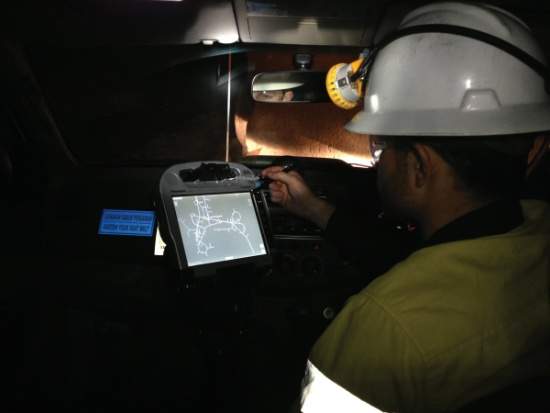 SMARTS™ II – Mine management and control.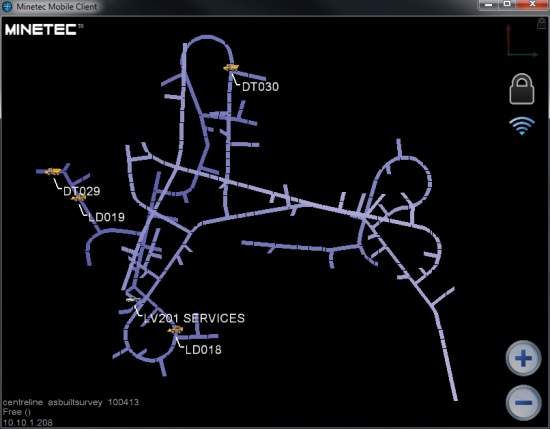 Trax+Tags™ II - Real-time tracking and situational awareness.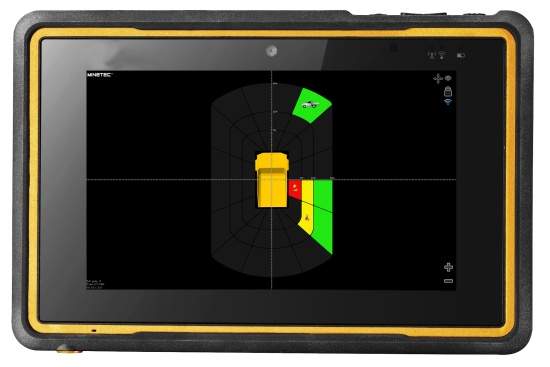 SafeDetect II – Collision avoidance and proximity detection.
SafeDetect™ II: Collision avoidance and proximity detection
An integrated and overarching functional safety solution, which provides an early warning system for heavy vehicle and plant machinery operators, alerting them to the presence of other vehicles and personnel well before any vehicle-to-vehicle or vehicle-to-miner interaction occurs, even without a clear line of sight.
Trax+Tags II: Position reporting and tracking
A real-time locator system which tracks personnel and assets as they move through an underground mine. Trax+Tags II enhances safety and improves efficiency and productivity.
ELF II: Ethernet-over-Leaky Feeder
ELF II provides a reliable Ethernet-based network of wireless data, voice and video communications for equipment operation, safety compliance and production.
Innovative technology for the mining industry
Minetec prides itself on its strong, long-term relationships with customers. The company continually works to build a reputation founded on trust and credibility in the marketplace and deliver mutually beneficial outcomes that utilise its own high-quality products and services.
All members of the technical team are recognised professionals in their chosen field. They consistently and successfully deliver cutting-edge technology that meets and exceed clients' expectations.
Minetec's success is achieved by heavily investing in research and development to push technical boundaries. Consequently, Minetec can regularly achieve improvements in its products and allow customers the chance to evolve their business using the latest technologies.
Through close cooperation with customers, Minetec ensures the solutions it delivers are constantly evolving to meet new trends. This not only guarantees a high return on investment but also maintains the integrity of the original scope of the project.