We are Teijin Aramid, a subsidiary of the Teijin Group with a passion for aramid. Our commitment both to our products and to our customers has made us a global leader in aramids.
Wherever strength, safety, heat or flame-resistance, low weight or sustainability is required, you will find our Twaron®, Sulfron®, Teijinconex® or Technora®. Our products are used worldwide in many different applications and markets, including mining, oil & gas, civil engineering, protective clothing, ropes and cables, and many more.
Energy-saving conveyor belts for the mining industry
In today's mining operations, the transportation of minerals and overburdens accounts for a major share of energy consumption and CO2 emission. What's more, newly implemented taxes and legislation are now limiting energy usage and emissions in the mining sector. As a result, companies are coming under increasing pressure to adopt more sustainable operational practices.
Long, heavy-duty conveyor belts are an essential part of the mining industry but driving these belts requires massive amounts of energy. In light of the new legislative environment, growing energy prices and carbon emission penalties, Teijin Aramid's high-performance Twaron aramid fiber and Sulfron additive offer distinct advantages. When used in conveyor belts, they help optimise energy usage and limit emissions to meet the industry's stringent requirements.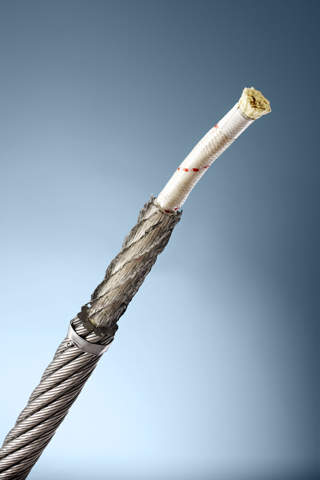 Hybrid cables with Teijin Aramid's aramid core last 50% longer.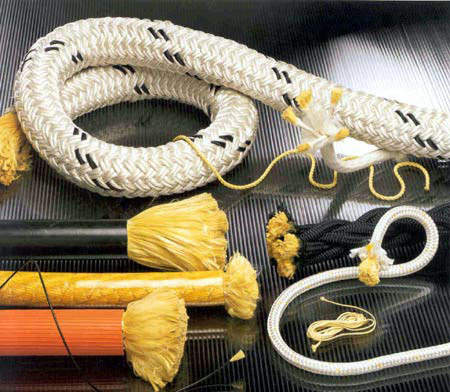 Twaron is particularly well-suited to semi-static and static applications, while Technora is ideal for applications requiring superior heat and chemical resistance.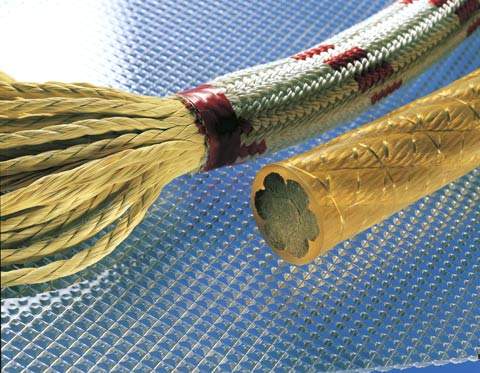 Teijin Aramid is a leading manufacturer of high-performance aramids that are available as yarn, fibre and pulp.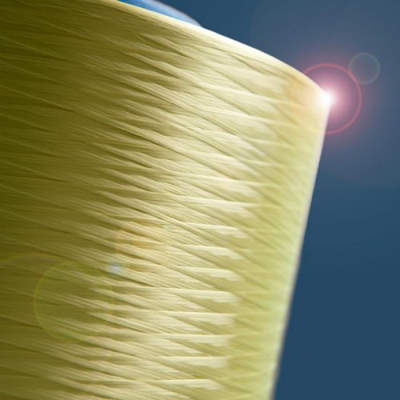 Twaron and Technora aramid yarns offer high tenacity, high modulus, resistance to high temperatures and good fatigue resistance.
Key benefits of using Twaron or Sulfron are less energy consumption, less CO2 emission, high strength, low elongation, lower CAPEX and operating costs, and resistance to corrosion, heat and flame.
Steel and Twaron / Technora hybrid hoisting cables
Teijin Aramid recognises that many companies could benefit from the unique advantages of Twaron and Technora, but their hoisting systems worked only with all-steel cables. So, we helped develop a hybrid cable with a steel exterior and a Twaron core. This resulted in 25% reduction in weight (without any loss of strength) allows winch and crane payloads to be increased, while the steel exterior means the cable remains compatible with the existing system. What's more, the hybrid cable lasts 50% longer than all-steel cables – due to Twaron's excellent mechanical properties, like high tenacity, high modulus and resistance to high temperatures. Furthermore, they are very resistant to all sorts of chemical influences.
With our aramids Twaron, Sulfron and Technora – produced at our plants in The Netherlands and Japan – we offer the widest range of products. And, with unrivalled expertise and experience, we are able to continuously work on further innovations. Often in cooperation with customers and partners through our worldwide sales and marketing organisation. Contact us to find out how we can work together.