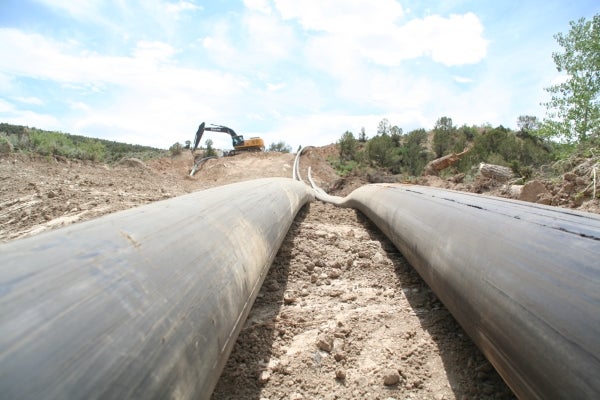 Hebna specialises in compressed-fit high-density polyethylene (HDPE) internal pipeline liner installation, pipeline rehabilitation and plastic pipe systems. The installation of HDPE liner pipe through trenchless technology is the time-tested best solution for the prevention of pipeline abrasion or corrosion.
HDPE liner pipe
The development of high-performance polymers used in the process of making HDPE liner pipe have come a long way. HEBNA uses bimodal polyethylene HD RC resins that provide excellent resistance to slow crack growth and rapid crack propagation.
For raised temperatures up to 203°F or 95°C, HD RT resins offer complete protection for high temperatures, aggressive chemicals and highly oxidative conditions.
The Hebna Hybrid liner compression system.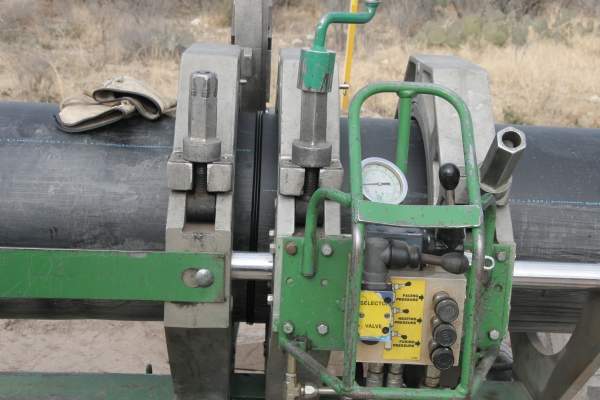 Hebna's pipeline liners provide pipe systems with dual containment and a zero-leak solution.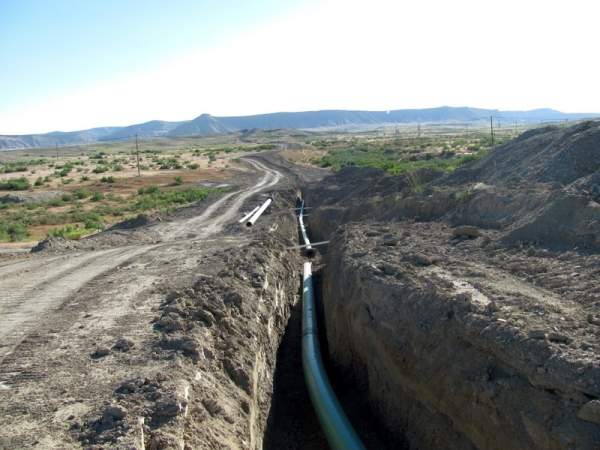 The installation of an HDPE liner not only reduces pipeline corrosion and erosion, it also reduces pipeline friction.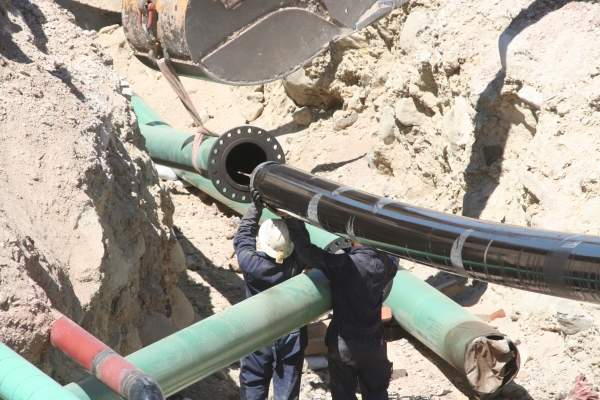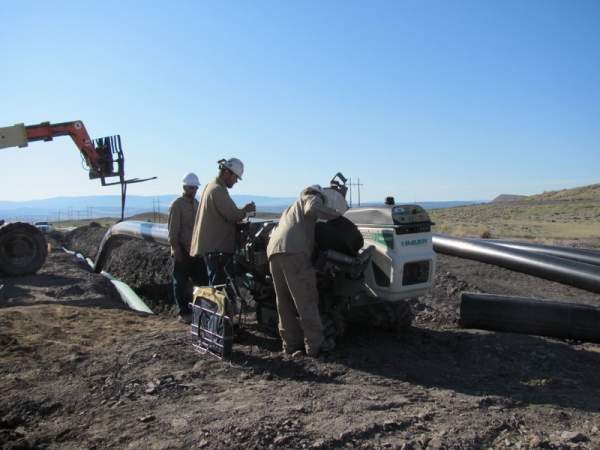 The installation of HDPE liner pipe using trenchless technology is the best solution to prevent pipe corrosion or abrasion.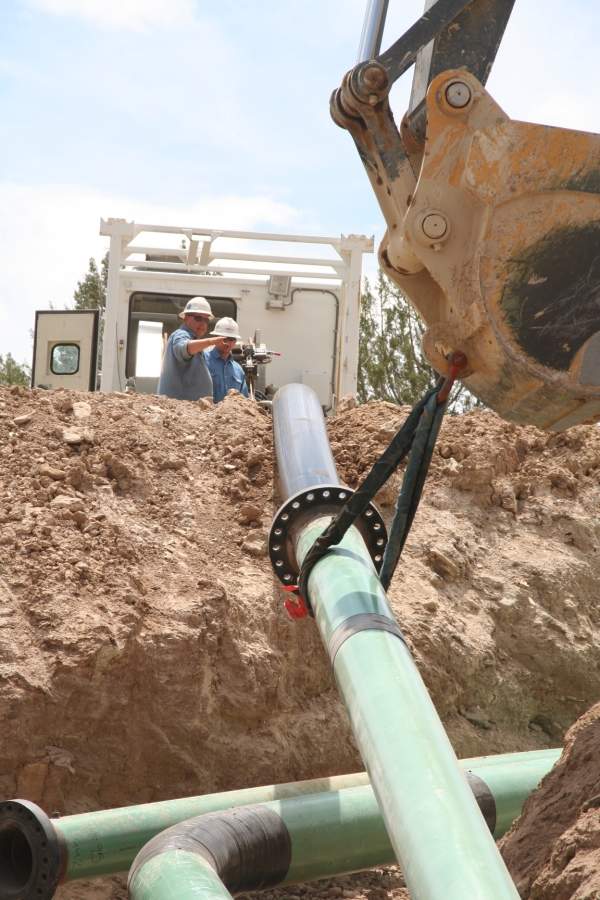 Engineers install the HDPE pipe liner system.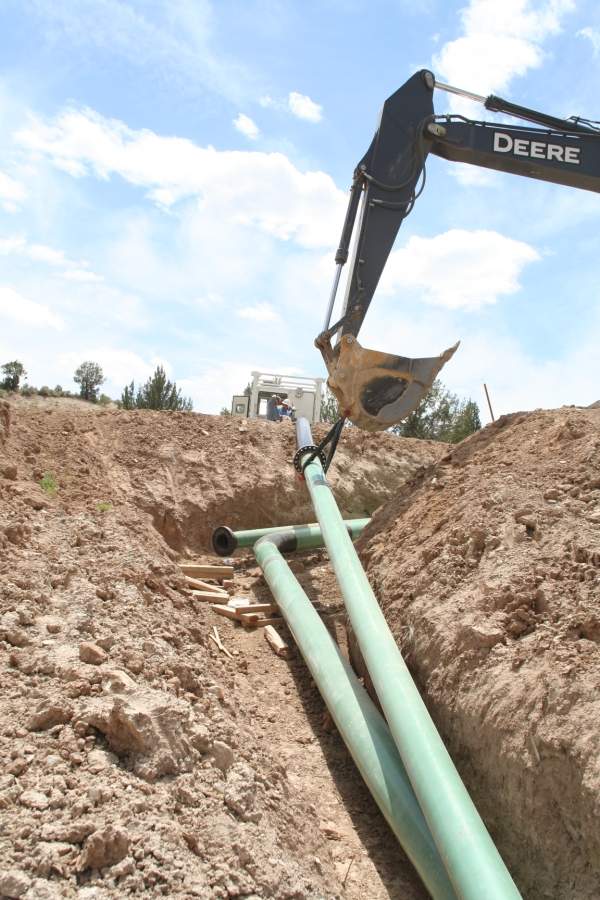 HDPE liners are custom made to exacting specifications by an extrusion process at an HDPE pipe manufacturing plant.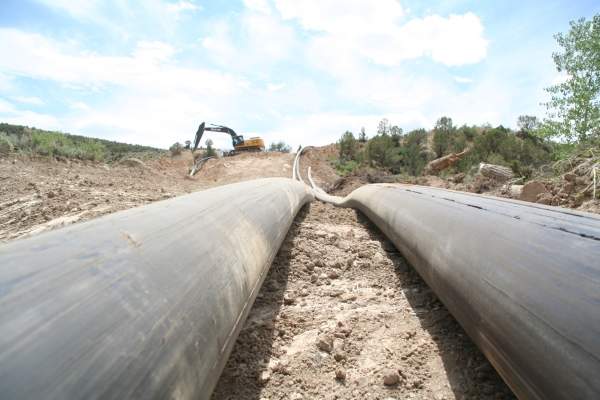 Each section of the pipeline, with its new HDPE liner, is hydraulically tested after the steel flanges are bolted together to ensure the integrity of the liner.
Compressed-fit HDPE liner systems
Offering a superior form of pipeline maintenance and protection, Hebna's compressed-fit liner provides a product that is particularly well-suited for protecting your pipeline investments that handle tailings, concentrate, acid lines and PLS.
In addition to the obvious maintenance benefits of abrasion and corrosion resistance, compressed-fit HDPE liner systems may also satisfy secondary containment requirements for pipelines through environmentally sensitive areas. The compressed-fit liner systems have been used as a cost-effective method to satisfy dual containment requirements.
With the ability to install liner in new or existing pipelines up to 52in in diameter, Hebna has your mining pipeline protection needs covered. Benefits of HDPE liners include:
Does not rot, rust or corrode
Superior abrasion resistance compared with steel
Maintains optimum flow, resists biological build up and scale
With heat fusion joints the pipe is leak tight
Trenchless installation
No pressure limitation as pressure is contained by host pipe
Pipe sizes and wall thickness range from 2½in to 52in, custom ordered for your application
Experienced corrosion engineers say that inserting a compressed-fit HDPE liner is the best way to guarantee a zero-leak solution. To this end, it is no surprise that facility or corrosion engineers are increasingly opting for dual-containment systems, especially when pipelines are in proximity to environmentally sensitive waterways.
Long-life HDPE liners
Engineers are protecting new construction from internal corrosion or abrasion from the beginning, which consequently decreases pipeline maintenance costs.
Compressed-fit HDPE liner pipe can be used in a number of applications where a long service life is desirable. HDPE liners are used extensively in almost all pipeline applications including chemicals such as acids, alkalis and salts.
HDPE liners are a durable, cost-effective way of meeting your long-term goals in which internal corrosion or abrasion is an issue, including high-pressure large-diameter pipelines.
Slurry pipelines for the transportation of slurries, concentrates and tailings
Acid pipelines; SX-EW PLS, ILS raffinate
Sea water, brine and industrial effluent pipelines
Multiphase production lines
Produced water or water injection
C02 production and injection lines
Pipeline rehabilitation
Pipeline operators for more than 25 years have benefited from internal HDPE liners by rehabilitating existing small and large diameter pipelines that have suffered from internal corrosion or abrasion.
Internal HDPE liners may also provide an increase in flow capacity. The bridging properties of HDPE may enable operators to return their aged pipeline to full operating pressure.
Pipeline owners and operators count on Hebna to provide the most advanced materials and installation techniques for HDPE liners.
Lower capital costs due to longer pipeline life plus lower maintenance costs equals high-value investment.
Overall, the non-corrosiveness and abrasion resistance of HDPE plus the strength of the steel extends the life of pipeline assets.
Protection
Protect your pipeline from abrasion or corrosion
Protect your bottom line by extending the life of your pipeline assets and lowering operating costs
Protect the environment and your company's reputation by utilising a dual-containment system and lower your risk of leaks
Commitment
Hebna is dedicated to being on time and on budget with the right people and in the right place
Hebna puts an emphasis on safety as no job is so urgent that it cannot be done safely
Quality control is paramount to our long-term success. This starts with using the best materials, strict adherence to legislative requirements and proprietary processes
Hebna's safety programme and credentials are monitored in real-time through PEC, Complyworks, Browz and ISNETworld.