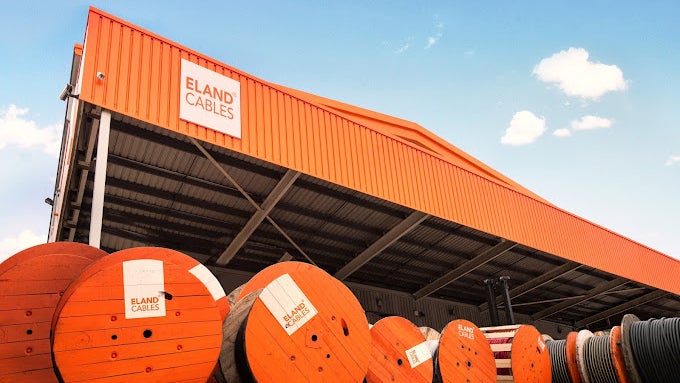 Trusted partner for demanding mining operations
Eland Cables is the partner of choice for major surface, sub-surface, and underground mining and tunnelling projects worldwide, particularly for electrification and automation installations.
Projects include mines for BHP Billiton, ArcelorMittal, Fluor, Shoughang Hierro, Newmont, and Resolute. Case study information can be found on our website with more information on request.
Cable testing for quality and compliance
From an extensive stockholding or on short manufacturing lead-times, products are subject to rigorous quality and compliance assessments prior to release to site for installation.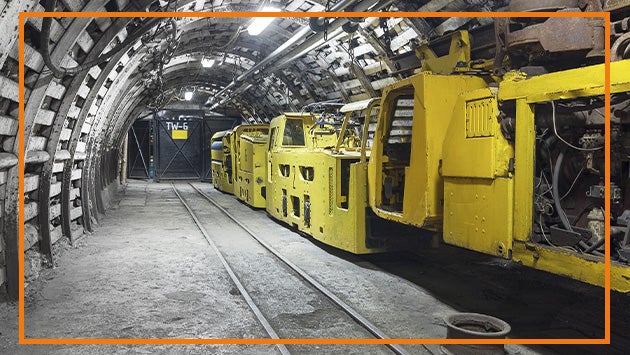 Supporting Mining Drilling and Tunnelling applications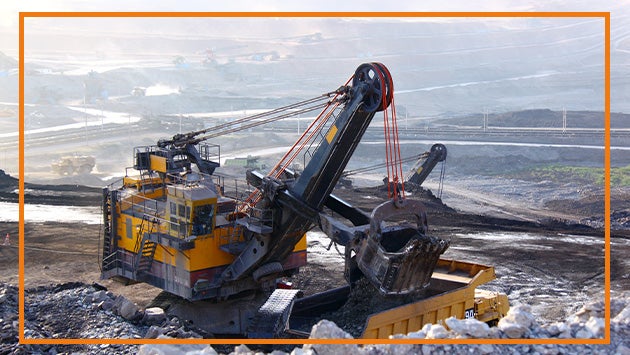 Cables for Heavy duty Dynamic Mining Equipment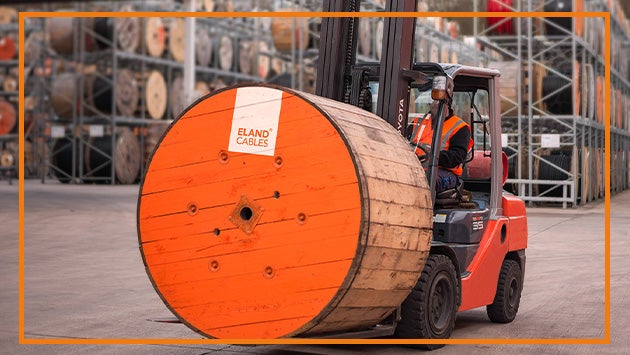 Extensive stockholding available for immediate despatch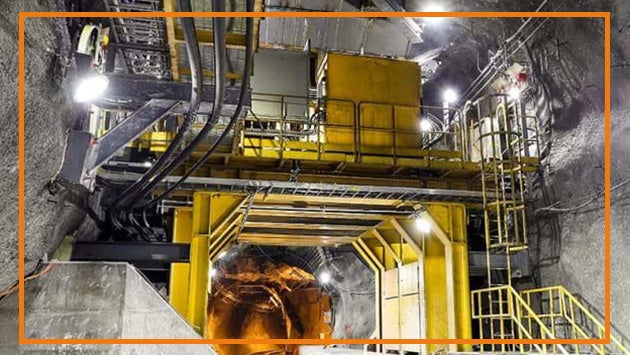 Powering Mining Infrastructure Equipment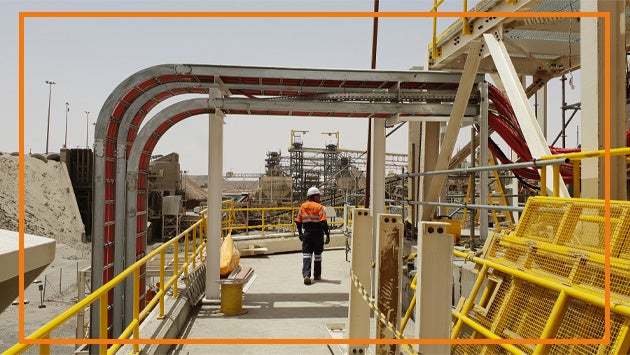 Supporting International Mining Projects
Our in-house cable laboratory is a recognised world-leading facility, holding ISO/IEC 17025 UKAS testing and IECEE CBTL status, verifying standards are upheld. Our extensive cable testing programme provides vital additional assurance that cables destined for these remote and unforgiving environments will deliver the expected performance.
Specification support from mining industry technical experts
Our specialist industry experts provide specification and technical support that can be vital to a project. For instance, global stakeholders can mean different national standards and a lack of standardisation for compatibility and future-proofing; our experts can support transition to IEC standards for greater / faster availability of cable.
Tailored logistics to site
With a large owned fleet of HGVs for trans-European deliveries and partners for wider international delivery, we can deliver your cables where and when they're needed, Our drivers are fully contactable and instant PODs can be provided. You'll meet our drivers so they're trained in customer service as well as cable handling – they can also be provided with site-specific access training for multi-phase deliveries in line with site safety and security protocols.
Sustainable solutions for the mining industry
We hold scientific targets with SBTI, are signatories to the UN Global Compact Sustainable Development Goals, and are rated Silver Medal status by Ecovadis for our environmental, ethical, human rights, and sustainable procurement practices.
We report annually on our Scope 1, Scope 2 and Scope 3 emissions, and are actively working to reduce carbon emissions from across our operations and in our supply chain. For example, we operate on 100% renewable energy from solar panels installed at onsite, which also charge our EV delivery vans. Our owned fleet of 50+ HGVs run on sustainable HVO biofuel offering a substantial reduction in emissions compared to diesel fuel. We are also a zero-landfill operations site with our own cable recycling facility.
We can support mining cable LifeCycle Analysis and Environmental Product Declaration (EPD) requests.
Commonly specified national standards – SANS, AS/NZS and VDE standard cables
Whilst we encourage the use of IEC international standards to aid future expansion or maintenance works, we supply mining cables to the South African SANS, Australasian AS/NZS, and German VDE standards.
Powering infrastructure
Providing Low and Medium Voltage cables for infrastructure power distribution, we can support all national, European and International specification, and suited to both opencast mining operations and sub-surface installations. Voltages range from 450/750V and 0.6/1kV through to 18/30kV, 19/33kV and beyond. Armoured and unarmoured variants are available, as are Low Smoke Zero Halogen sheathed cables to IEC 60754-1/2 and IEC 61034-1/2 for enclosed spaces and underground environments, so that in the event of fire they do not emit any of the toxic gases and smoke associated with other materials.
Low Voltage cables include: NA2XRH 0.6/1kV cable, N2XRY 0.6/1kV cable, SANS Type 1507-3/4 0.6/1kV cable, AS/NZS 5000.1 0.6/1kV cable
Medium Voltage cables include: BS6622 6.35/11kV, 12.7/22kV and 19/33kV cables, NA2XSH 6/10kV, 12/20kV, 18/30kV (HD620)
Heavy-duty low and medium voltage mining cables to power static and dynamic equipment
Withstanding high levels of mechanical and torsional stresses, the heavy-duty fixed and mobile equipment such as drag lines, shovels, dredges, festoons, drills, and other material handling equipment need cables that offer abrasion resistance, flame retardance, and can withstand UV, oils and greases. Our flexible rubber cables, including those for reeling and trailing operations, can be specified for additional fibre optics, or for permanent submersion in salt water, or oily and contaminated water within these hazardous environment settings.
Low Voltage cables include: (N)SHTÖU 0.6/1kV, (N)SSHÖU 3E+st 0.6/1kV, SANS Type 61a 640/110V,
Medium Voltage cables include: (N)TSCGECWÖU cables 3.6/6kV to 18/30kV, AS/NZS Type 240/241/245 cables, SANS Type 611 + 611 ECC and Type 622 + 622 ECC cables.
Control and monitoring applications
Our range of control cables, under our brand name Veriflex, are subject to the most intensive third-party assessment on the market in BSI Kitemark testing. The range includes YY, SY and CY cables, as well as BUS and industrial ethernet cables for control and monitoring purposes. Additionally, fibre optic cables are available as standalone products or potentially, with the help of our custom cable consultancy design specialists, as part of a composite cable specifically meeting your application requirements.
All our cables are subject to testing in The Cable Lab for quality and compliance, providing added assurance in ensuring the safety of workers and the safeguarding of high-value equipment.