CEJN Corporation is a leading producer of fluid system components, such as WEO plug-in hose fittings, X64 pressure eliminator nipples, and Multi-X manifolds that are ideally suited for tough mining applications.
CEJN manufactures high-performance quick-connect couplings and systems for compressed air, high and low-pressure hydraulics, breathing air, gas and fluid applications.
WEO plug-in threadless connectors
CEJN's WEO plug-in hose fittings are a patented, innovative alternative to conventional threaded-type fittings used in fluid power systems. The threadless connectors simply plug in to hydraulic systems, making connections quick and easy, even in tight-clearance areas.
The innovative click-to-connect feature of WEO fittings eliminates the need for tools or wrenches that are needed to connect and disconnect traditional threaded fittings. The fittings are leak-free and slash equipment downtime, since only a common screwdriver is needed for service or assembly replacements.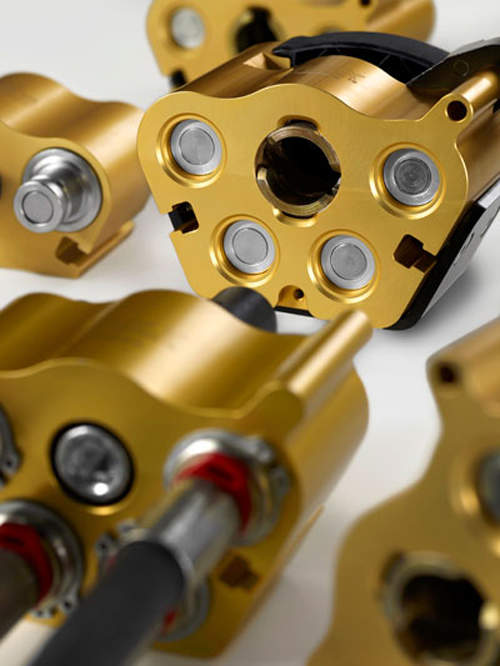 Connecting multiple lines under pressure is easy and safe with CEJN's Multi-X plates.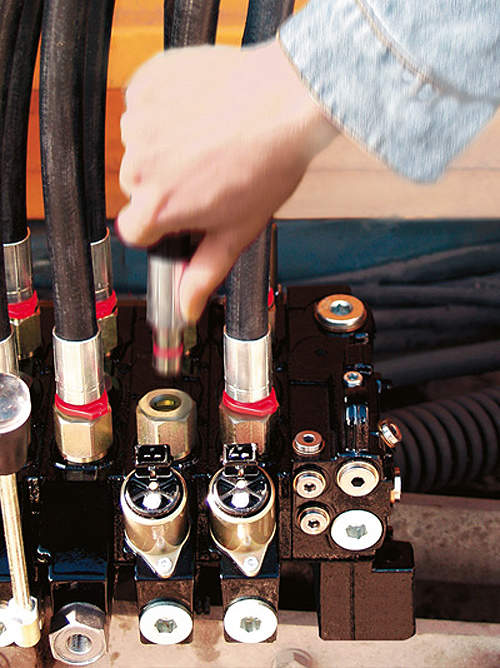 CEJN's WEO plug-in hose fittings simply plug in to ports, making connections quick and easy - even in tight clearance areas.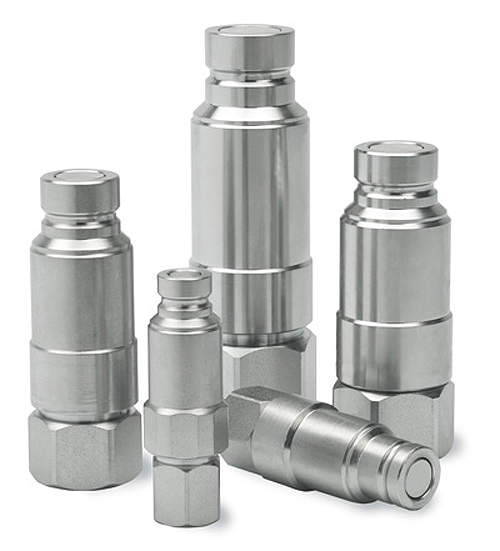 Connecting CEJN X64 nipples, even with trapped residual pressure, is effortless and guards against damaged nipples.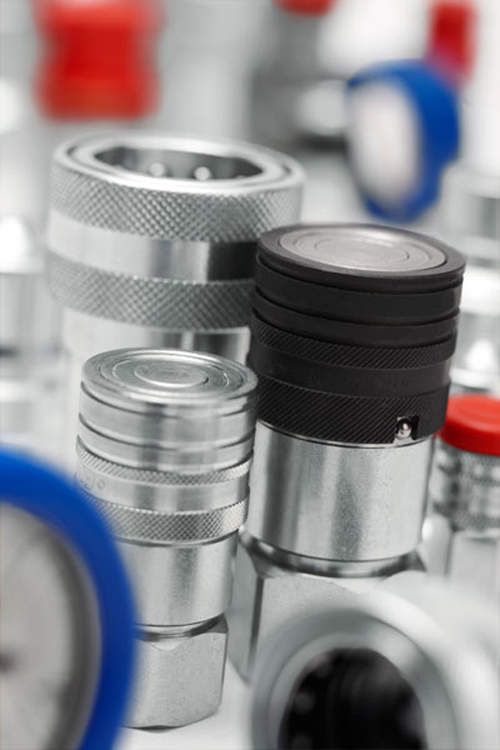 CEJN's wide range of hydraulic couplings is suitable for applications with operating pressures up to 320 bar (4640psi) for both industrial and mobile hydraulics.
WEO fittings for hydraulic systems
WEO fittings make it easier to build compact and reliable hydraulic systems, including hoses and tubes, where access for hand-tool clearance is not a requirement.
Since the fittings are quick and easy to connect and disconnect, physical injuries associated with tightening and untightening traditional threaded connections no longer occur. WEO fittings swivel freely, eliminating twisted hose that can occur during connection.
The total cost of ownership, including elimination of leakage, improved accessibility, and reduced installation time, makes WEO plug-in hose fittings lower in overall cost than traditional threaded-type fittings.
Flat-face couplings for pressure elimination
Part of CEJN's X-Series flat-face coupling range, CEJN 64 nipples are specially designed to eliminate residual hydraulic system pressure with a quick, one-hand operation.
The heavy-duty, compactly designed pressure eliminators puncture and equalise residual pressure on the nipple side, making it possible to connect the hydraulic system without the need for extensive force. This ensures a fast and easy connection process. X64 nipples are interchangeable with all ISO 16028 couplings.
Manifold plates for mobile hydraulic applications
CEJN's Multi-X manifold makes connecting multiple lines under pressure easy and safe. The Multi-X is available with two or four ports and an optional electrical connection. Its compact design and versatile mounting options make it suitable for all mobile hydraulic applications.
About CEJN
The CEJN product range also includes adapters, fittings, hose, hose reels, air-preparation units, and blowguns. Headquartered in Sweden, CEJN has manufacturing and sales operations on four continents in 21 countries.
We have more than 400 employees worldwide and sell over 85% of our product outside of Sweden. CEJN products are available through a global distribution network.