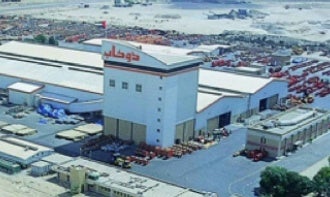 Leading cable manufacturer AEI Cables has been acquired by a major Middle East-based company, securing the future of the business and 200 jobs.
The deal is a shot in the arm for Birtley-based AEI Cables, which is one of the oldest cable companies in the world, providing new resources and access to new markets.
Under the terms of the agreement, AEI Cables will become part of the Ducab organisation and will continue to manufacture in Birtley, trading as AEI Cables Limited.
The company will continue to focus on manufacturing cables for the industrial sector, including defence, construction, rail and oil and gas, with a particular emphasis on fire performance products.
Ducab has six state-of-the-art manufacturing facilities in Dubai and Abu Dhabi, and supplies a wide range of power cables and accessories to customers in more than 40 countries worldwide.
AEI Cables CEO Clive Sharp said: "This is very positive news for our employees and our customers. Ducab is a world leader in cable manufacturing and brings a wealth of experience, expertise and technical support to give us additional resource."
"Joining Ducab offers new opportunities in terms of the products and markets we can serve and gives us further advantage over our competitors."
"This presents an exciting future for us and it brings renewed job security for our employees, and that is good news for their families and the local community."
"I am proud of our progress through some difficult times and this news is testament to the hard work that has been brought to bear in support of AEI Cables by everyone in the recent past."
Ducab managing director Andrew Shaw said: "AEI Cables has an unrivalled reputation for product quality and the strengths of its team and its employees are a great asset. It is these qualities we want to harness and grow as we progress."
"We believe that this heritage, combined with technical expertise in the development of products and services, can help to place the combined company at the forefront of cable development for many years to come."