The Schaeffler Group, including its brands INA, LuK and FAG, develops and manufactures high-precision products for machines, all types of vehicles and even aeronautic equipment.
The company's Industrial Division supplies rolling and plain bearing solutions as well as linear and direct drive technology under the INA and FAG brands, for around 60 different industrial sectors. Via a widespread organisation with local subsidiaries in more than 50 countries, Schaeffler is able to offer engineering and service support in almost every part of the world.
Schaeffler's vast product range comprises of more than 225,000 products, ranging from miniature bearings only a few millimetres wide, for example for dental drills, to large-size bearings with an outside diameter of several metres, for use in tunnel boring machines.
Replacement parts and services
Schaeffler Industrial Aftermarket (IAM), takes care of replacement parts and services for end customers and sales partners. This strong partner provides customers with innovative products and services to increase serviceability and sustained performance of their manufacturing facilities.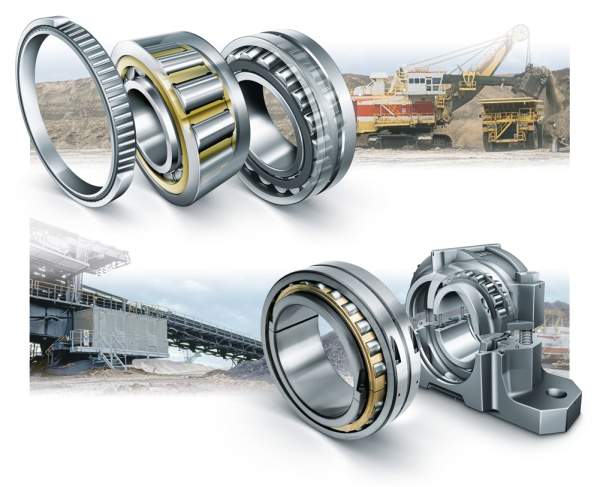 Schaeffler offers the right solution for all mining applications in both underground and open pit mining, including FAG split bearings at difficult-to-access locations.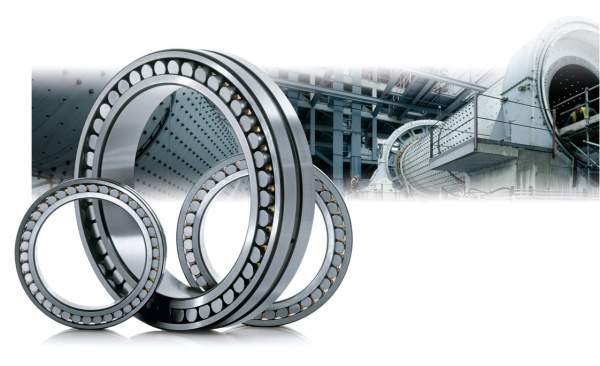 INA and FAG rolling bearings meet the special requirements of various applications; for example, crushers, mills and screens.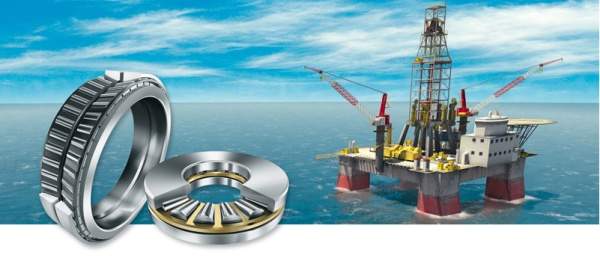 The extremely robust and reliable INA and FAG bearings are ideal for the drilling sector.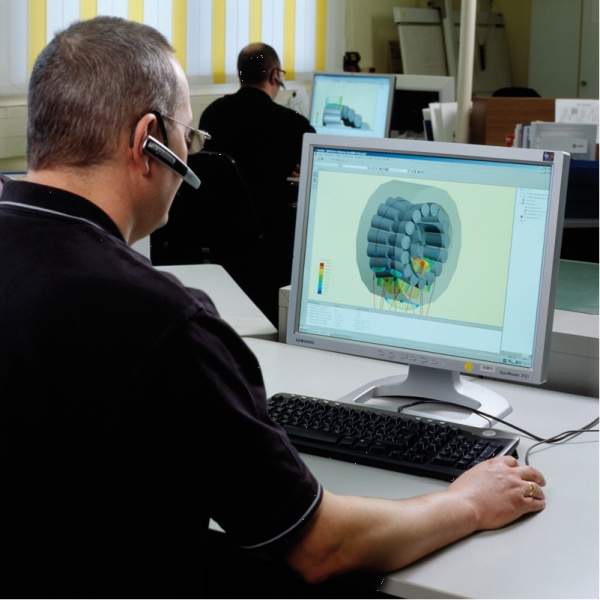 Our engineers are ready to develop cost-effective solutions tailored to your specific requirements. We use advanced calculation programs such as Bearinx® in order to ensure optimum product selection.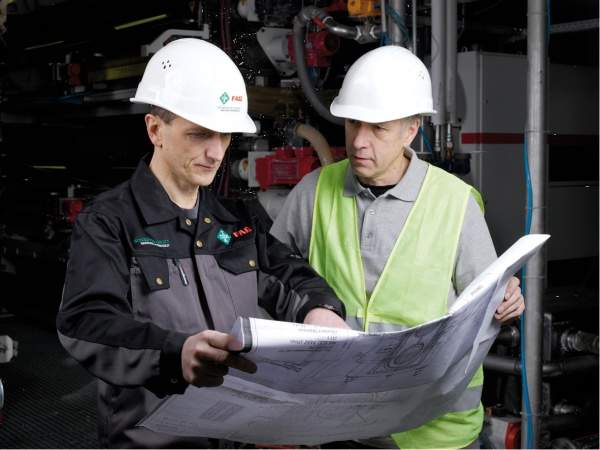 In addition to permanent on-site client support through means of servicing contracts, we also offer emergency services on-call.
In addition to a comprehensive range of rolling bearings, these products include mechanical mounting tools, intelligent online monitoring systems, service and mounting trainings and complete maintenance solutions, tailored to suit the customer's needs.
INA and FAG rolling bearings for underground applications
Rolling bearings used in the mining sector have to operate under some of the harshest conditions on (and beneath) earth. These unforgiving operating and environmental conditions subject the mining equipment to high stresses, making robust and reliable bearings essential.
Ongoing research and development work, alongside manufacturers and operators of mining equipment, has resulted in a continuous increase in operational safety and operating life of INA and FAG bearings. In terms of total cost of ownership (TCO), Schaeffler engineers consider the entire life cycle of a machine for their calculations, resulting in longer operating life and fewer unplanned downtimes. These solutions help operators to increase machine availability, achieve verifiable savings, and help to reduce the overall costs.
Bearings and solutions for all mining applications
Tough operating and environmental conditions in the mining sector make robust bearings a necessity. Due to ongoing research and development with input from manufacturers and operators, Schaeffler has been able to increase the operational safety and the service life of its INA and FAG bearings. The Schaeffler Group offers the right solution for every application.
Open-pit excavation
Drilling equipment
Bucket wheel excavator
Dragline
Surface miner
Underground excavation
Continuous miner
Drum shearer
Tunnel boring machine
Loading and transportation
Rope / hydraulic shovel
Stacker / reclaimer
Conveyor
Mine hoist
Dump truck
Crushing and grinding
Crusher
Roller press
Vertical mill
SAG / AG mill
Ball / tube mill
Auxiliary equipment
Classifying
Refining
Robust bearings for the mining and processing sectors
The machines used in the mining and processing sector need to be able to deal with a variety of conditions. These conditions also affect the bearing selection, as bearing dimensions and designs are mainly determined by the following criteria:
Load
Speed
Environmental factors (for example operating temperature)
Easy maintenance
For many applications, designers can use standard rolling and plain bearings which can be found in our catalogues. Other applications require special bearings, designed to withstand the special requirements in this industry. The largest of these bearings, which are used in tunneling machines, can have outside diameters of up to 4.25m.
Maintenance products and services
Schaeffler is your powerful partner for sustainable solutions concerning maintenance and quality control, from tool selection for machine monitoring to maintenance services such as mounting or reconditioning of rolling bearings.
We develop tailored concepts in co-operation with the customer. With our products and services our clients are able to reliably avoid or immediately detect and restore machine breakdowns / failures. This increases the service life and performance of production lines and significantly reduces the total costs.
Our high quality products and services, along with our employees' expertise,
guarantee that we can offer the ideal solution for your maintenance and monitoring jobs.
Advantages of INA and FAG bearings for the mining sector include:
High operational safety
Lower maintenance costs
High load-carrying capacity
Easy and quick mounting and dismounting
Long operating life
Suitable for strong vibrations
Resistant to high temperatures
Our range of services for the mining sector includes:
Machine monitoring and system diagnostics
Mounting and dismounting
Reconditioning of rolling bearings
Lubricant selection and consultancy
Product selection and information system medias®
Calculation service with BEARINX®
Bearing inspection
Excellent advisory skills and continuous support
Application-specific service packages for individual customer requirements
Our expertise is your benefit. Benefit from our range of products. We would be happy to advise you.