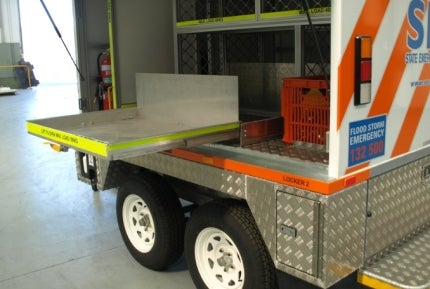 Integrated Emergency & Industrial Equipment Solutions specialises in supplying equipment and hardware to the general engineering, industrial, mining, marine, vehicle building, fire and emergency service markets.
Integrated is able to offer an extensive range of products from established international brand names that have reputations for offering the best operational functionality, performance and reliability.
As the exclusive distributor for these international product lines, Integrated's customers gain from our local presence and our considerable knowledge and experience. We keep most of our most popular items in stock and these are usually available for immediate dispatch from our warehouse.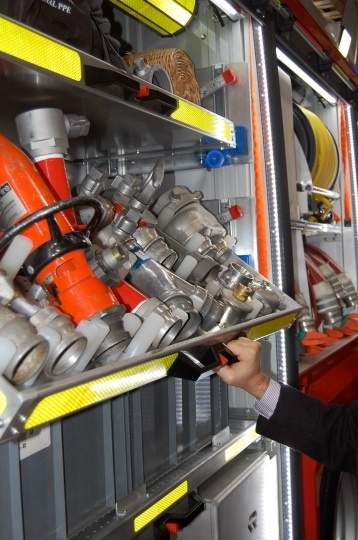 Integrated is able to offer Chambrelan's recently developed, innovative slide and tilt drawer systems.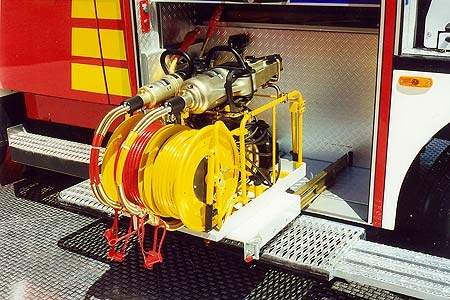 Chambrelan telescopic ball bearing slides.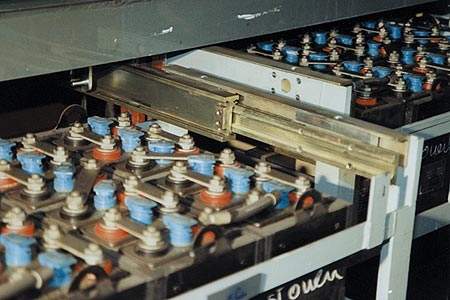 Chambrelan's heavy-duty sliding systems are renowned for their endurance and high load capacities.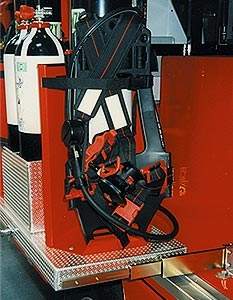 The Chambrelan products we supply can, in most cases, be modified to suit individual applications.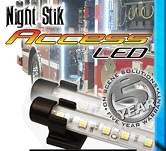 NIGHTSTIK LED strip lighting, for vehicle lockers / compartments, under body and step lighting in the mining industry.
We are proud to be associated with and represent a number of the world's leading manufacturers in Australia and New Zealand.
Ball bearing sildes and guidance rails
Chambrelan has been designing and producing ball bearing slides and guidance rails for almost 50 years. Chambrelan is constantly improving its manufacturing processes and a dedicated approach to R&D has seen it become one of the leading manufacturers of heavy-duty sliding systems.
Intergrated offers the full range of Chambrelan products, which includes telescopic slides, liner rails, the new slide and tilt drawer systems, slam locks and handles.
In harsh and demanding applications, standard drawer slides are often too unreliable; when you need high load capacity, corrosion resistance and long, hassle-free life, our range of Chambrelan heavy-duty slides offer both high-performance and endurance.
Telescopic ball bearing slides and linear slides
Chambrelan manufactures a broad range of telescopic ball bearing slides and linear ball bearing slides ranging from general-purpose drawer slides, drawer runners, shock-resistant heavy-duty slides to precision slides with partial, full and over extension options.
Chambrelan ball bearing telescoping slides (ball bearing drawer sliding track systems) have been designed and manufactured to function properly in the most difficult circumstances. That's why Chambrelan products are mounted and used in applications like emergency services vehicle drawer and equipment handling systems, automatic doors, racking systems, machine tools and industrial drawer slides.
Chambrelan's heavy-duty sliding systems are renowned for their range (30 plus types) with load capacities from 5kg to 1,000kg plus. Chambrelan telescopic slides are available in partial, full and over extensions and all slides are treated for improved corrosion resistance. The range is available in steel, aluminium or stainless steel.
Most slides are reinforced slides for greater load capacity, and reduced extension and retraction forces. They feature end stops on all slides. Locking options in either or both the open or closed position are optional on most slides. All slides are designed to operate with minimum maintenance, with an operating temperature range of 80ºC (standard) or -65ºC to +250ºC (optional).
Slide and tilt drawer systems
Chambrelan has recently developed its range further to include slide and tilt drawer systems. Made from steel, Chambrelan's new 'Slide and Tilt' system is superior to other systems on the market in terms of weight and performance; by working with vehicle builders Chambrelan has developed new end stops and impact stops, fitted both to the carrier and the rail.
The new design changes come in response to working closely with vehicle builders who have expressed their frustration with some aspects of alternative designs. Since many of these mechanisms have to operate under extreme pressure and wear, the new Chambrelan 'Slide and Tilt' system uses re-circulating ball bearing carriers, a design concept which has been in service for many years. These re-circulating ball bearings help spread the mass of the equipment stowed in the draw more evenly within the profile of the rail.
Chambrelan has also recently developed its range further to include the improved 'Slam Lock and Handle'. This latest product development aims at delivering an entire draw solution to clients, by finally being able to offer the heavy-duty slides, the Slide and Tilt, Slam Lock and now the new Lock In / Lock Out (LILO) kit. Its very easy to install and fits into our Slam Lock seamlessly and can be used in conjunction with telescopic slides to provide a functional, positive and secure lock in and out operation.
Although the Chambrelan standard range enables us to cover most needs, Chambrelan continually works closely with clients to ensure its products meet their needs and can modify most slides to suit individual applications.
LED strip lighting
ONSCENE offers a versatile range of 9V-30V 'NIGHTSTIK' LED strip lighting. It can be used for vehicle lockers / compartments, underbody and step lighting. We also offer ground illuminating rub rails, Talon helmet mount and cargo strap systems.