Tycom was established in 1985 and has subsequently become the leading fluke distributor in South Africa. We supply all brands of test and measurement instruments and an extensive range of tools for every mining application.
The three main departments we specialize in are instrument sales, tool sales and repairs. Tycom offers a fully equipped repair centre as a service to its customers.
High definition thermal imagers
We supply Fluke thermal imagers, including the Ti 25 and the Ti 32. Ideal for working in tough environments, the Ti25 high-performance thermal imager is a fully radiometric infrared camera. FOV 23°, Temperature range -20°c to 600°c and storage medium is 2GB SD card.
The Fluke 435 and 434 three-phase power quality analyzers help you locate, predict, prevent and troubleshoot problems in power distribution systems. 4V and current inputs, 1000Vrms, sampling speed is 200kS/s. Recording time up to 450 days. Battery life of seven hours.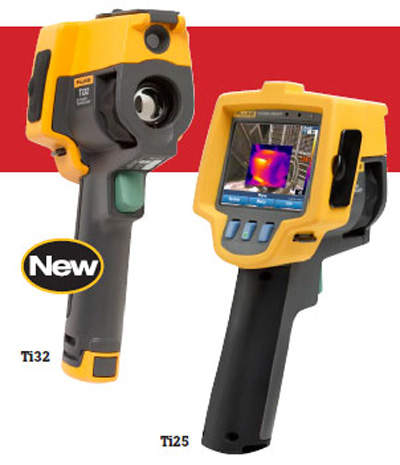 We supply .Ti32 and Ti25 Fluke thermal imagers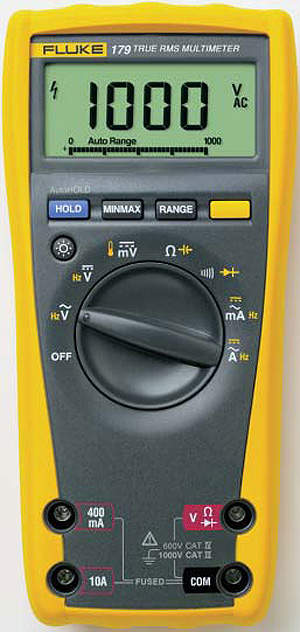 The Fluke 170 series digital multimeters are suitable for most electrical, electro-mechanical and heating and ventilation problems.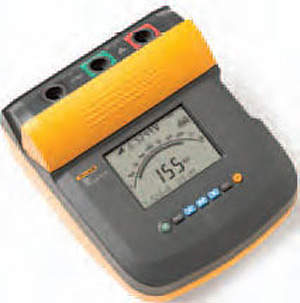 The Fluke 1555 and 1550C insulation resistance testers feature selectable test voltages.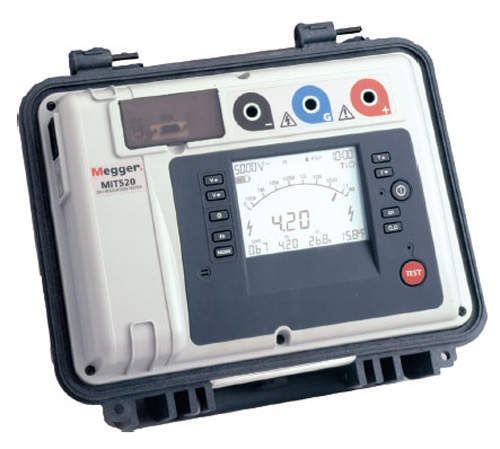 Tycom offers the MIT520 and MIT1020 5kV and 10kV insulation resistance testers.
The Fluke 170 series digital multimeters have the features needed to find most electrical, electro-mechanical and heating and ventilation problems. They have more measurement functions, 1000V AC/DC, 10A AC/DC current, resistance, capacitance, frequency and temperature.
The Fluke 810 vibration meter. This fast, easy-to-use tool helps you to control unplanned downtime, prevent recurring problems, set repair priorities and manage your resources. With the Fluke 810 you can troubleshoot problem equipment and understand the root cause of failure, survey equipment before and after planned maintenance and confirm repair and prioritize and plan repair activities and operate more efficiently. A/D converter 4-channel, 24 bit. Sampling 51.2Hz, Dynamic range is 100dB and non-volatile memory of a SD micro memory card – 2GB SD card.
Insulation resistance testers
The Fluke 1555C insulation resistance tester up to 10kV with selectable test voltages in 50V steps from 250V to 1000V, and 100V steps above 1000V. Measurements can be stored in up to 99 memory locations, long battery life gives the user over 750 tests between charges. Automatic calculation of dielectric absorption (DAR) and polarization index (PI) with no additional setup. Resistance measurements up to 2TΏ.
The Megger MIT1020, 10kV insulation resistance tester does variable test voltage from 50V to 10000V, automatic IR, PI, DAR, SV and DD tests, measures to 35TΏ (10kV). RS232 and USB download of results to Megger Download Manager. On board memory for results storage.
Mining engineers tool kits
We supply a full range of tool kits. From a Senator 90 piece engineer's workshop tool kit consisting of a 24 piece ½in drive metric socket set, G-clamps, 14 piece 6-19mm combination spanner set, 12 piece screwdriver set and much more to get the job done.
A Kennedy 300 piece engineer's professional tool kit in a five-drawer roller cabinet. Tycom can also customize a tool kit to fit your needs, with cut-out foams in the tool cases. Kennedy Quality Industrial Tooling has a complete range of VDE 'live line' tools.
Tycom has a large range of Tuffsafe high visibility coats, pants, vests and jackets with a complete range of safety gear from safety boots, gloves, goggles and helmets.