SuperSlide is the premier source for heavy duty performance equipment liners in Australia. We supply and install a large range of ultra-high molecular weight (UHMW) liners, which are suitable for equipment in the mining industry. UHMW-PE liners are widely used globally because of the huge benefits they bring to haulage and bulk-material-handling operators.
SuperSlide products reduce capital and operating costs, and ensure that critical equipment is functional. Our equipment liners can be relied on to enhance productivity with little maintenance or down-time required.
Fast-release, low maintenance UHMW equipment liners
Quarrying and mining companies operate in some of Australia's most harsh and demanding environments, on tight schedules, to get materials to ports and rail-heads. Not only do SuperSlide truck and equipment liners improve operating conditions through faster load releasing, they improve operator safety and protect the equipment so less maintenance is required.
SuperSlide's equipment liners are made of high-quality UHMW-PE sheeting, which has double the abrasion resistance of steel and four times the abrasion resistance of aluminium. When equipment is lined with UHMW-PE liners, it stays as-new.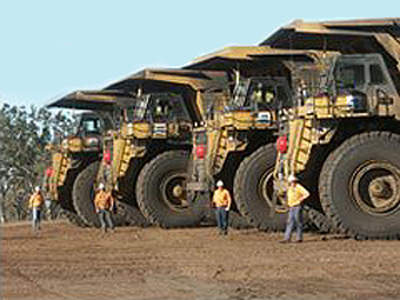 SuperSlide provides UHMW equipment liners to improve load releasing and operator safety, and protect the equipment.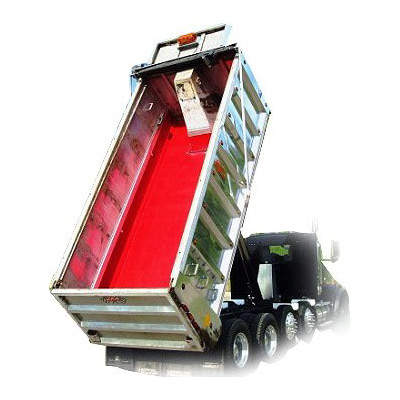 Red Hot® is a 1.27cm thick virgin UHMW liner with high temperature additives.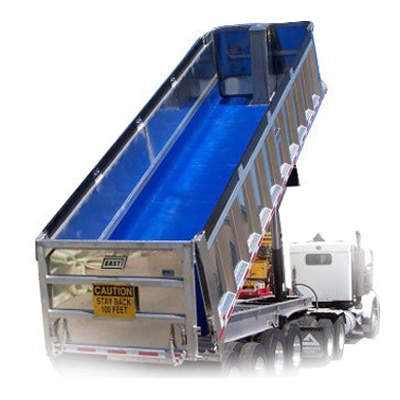 Blue-Iron is a high wear, non-stick UHMW liner with 2% silicone, suitable for gravel, fly ash, coal, limestone and any other sticking material.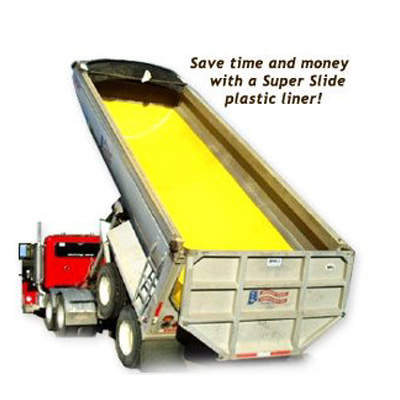 Yellow Quartz™ is a UHMW liner with added quartz sand with 2% silicone and UV-protection additives.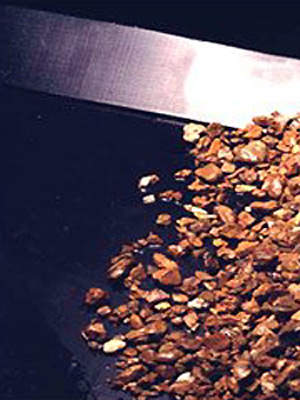 Black-Gold is a slick, abrasion-resistant and less expensive UHWT equipment liner, suitable for all applications.
Equipment liners for fleets and trucks
SuperSlide liners are perfect for trucks carrying heavy abrasive material. The ultra-slickness of UHMW-PE liners results in the fast release of materials, whilst offering enhanced safety for operators.
Fleets and trucks installed with SuperSlide equipment liners are proven to dramatically improve the following:
Safety – the liners minimise rollover risk via reduced hoist heights
Profitability – fast release, no shoveling material out, ensuring more loads are delivered per day
Efficiency – reduced maintenance cost, extending the life of your trailer indefinitely
Virgin UHMW equipment liner
SuperSlide's Red Hot® is a virgin UHMW liner with high temperature additives, which allow the 1.27cm thick liner to withstand temperatures up to 204°C (400°F) of hot asphalt. Red Hot has the following benefits:
Best UHMW abrasion resistance
1.27cm (½in) thickness
Widths from 3.04m to 3.96m (10ft – 13ft wide)
Temperature range of 204°C / 400°F
UHMW silicone equipment liner
SuperSlide's Blue-Iron® UHMW is a liner with 2% silicone for extremely high wear and non-stick properties, and is available up to 13ft wide. Blue-Iron is a one-piece liner, suitable for gravel, fly ash, coal, limestone and any other sticking material. It is available in custom widths and roll lengths to suit all trucks and trailers.
Quartz sand UHMW equipment liner
SuperSlide's UHMW Virgin Yellow Quartz™ with added quartz sand is the highest-wearing UHMW product available in the market at this time. Other additives include UV protection and 2% silicon. Benefits of the UHMW Yellow Quartz include the following:
Low coefficient of friction and great sliding ability, so the load can be released with ease
Superior impact strength for heavy loads compared with standard UHMW
Longer lasting under normal use than any UHMW-PE
Lightweight
Product available in widths from 3.04m to 3.96m (with lengths to suit any truck/trailer)
Strong, slick and abrasion-resistant equipment liner
SuperSlide's Black-Gold UHMW equipment liner is a slightly cheaper alternative to our premier Red Hot liner. Black Gold UHMW is suitable for all applications, including asphalt, and has the impact strength, slickness and abrasion resistance required for all aggregate loads, as well as a two-year warranty.
Cost-effective equipment liners
Whether you own a fleet or a single truck, a SuperSlide liner can extend the life of your machinery for years, resulting in fantastic cost-saving benefits. As UHMW-PE liners are ultra slick, they release materials very quickly. The faster release of materials means faster turnaround times and extra loads per day, resulting in extra profits for you and your fleet.
Research carried out for a large coal-mining company found that trucks installed with UHMW-PE liners would increase the company's profit. As UHMW-PE liners are much lighter than steel and more abrasion resistant, they offer higher efficiency compared to current steel-plating methods, despite being more expensive to install.
The "lightweight" UHMW-PE liners enable trucks to carry larger loads, which dramatically increases the profits generated by each truck. When combined with faster release of materials and a decrease in the incidence of load hang-ups, research estimated that the company would generate an estimated profit increase of $500,000 per year per truck.
Equipment liner installation
SuperSlide performs complete installations, on both older and brand-new equipment.