KAEFER NOVACOAT is a leading provider of workshop and site-based surface treatment solutions for the mining, offshore, engineering and construction sectors in Western Australia (WA).
We offer abrasive blasting, protective coatings, rubber and speciality linings, passive fire protection and fabrication services across Australia. We also supply specialist products such as polyureas, elastomeric urethanes and thermal spray aluminium (TSA).
We aim to provide services to a range of markets and deliver safe, reliable, cost-effective solutions to our clients.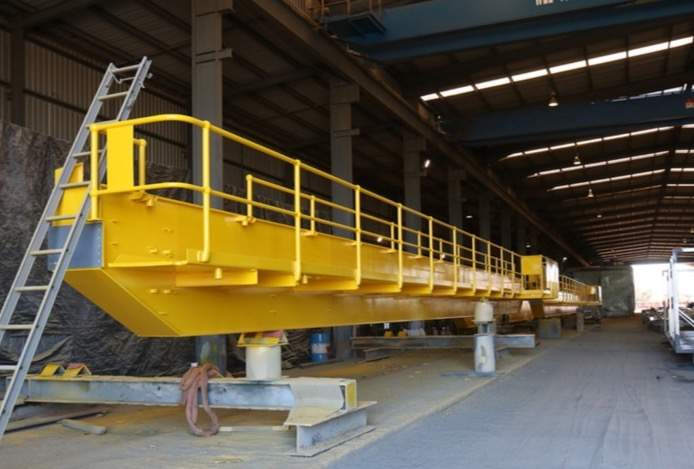 KAEFER NOVACOAT delivers high-performance surface treatment solutions to the mining sector.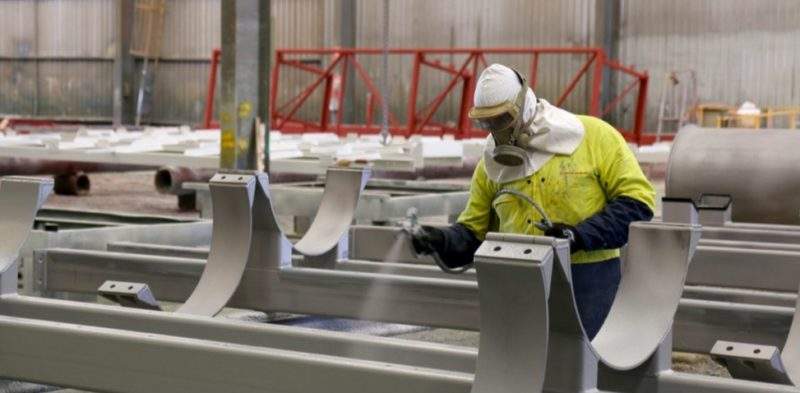 Our passive fire protection solutions are designed to retain on-site asset structure.

Our cost-effective rubber linings aim to protect components from abrasion and corrosion.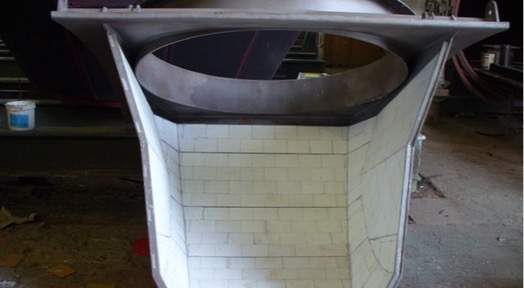 KAEFER NOVACOAT is experienced in applying rubber and speciality linings.

Our fabrication services manufacture components made of aluminium, galvanised sheets and stainless-steel.
Protective surface coatings for mining assets

KAEFER NOVACOAT offers a wide selection of protective coatings, ranging from single component enamels to two-pack epoxies and polyurethanes, as well as high-performance plural component elastomers.
Our fully trained and experienced applicators are supported by an experienced project management team and inspectors qualified by the National Association of Corrosion Engineers (NACE).
Our coating services provided include abrasive and water blasting; high-performance coating systems; airless, foam and conventional spray; plural component products; ultra-high pressure (UHP) cleaning; and TSA.
Passive fire protection solutions
KAEFER NOVACOAT is a licensed applicator of passive fire protection systems, which incorporates internationally recognised materials to preserve the structural and functional integrity of on-site assets.
We provide a full range of fire protection solutions and with a highly skilled workforce and dedicated specialised equipment, can deliver any fire protection project, either in our workshop or on site-based projects.
Typical fireproofing installations include:
• Lightweight Cementitious – Fendolite MII, Mandolite CP2
• Intumescent Epoxy – Chartek, Pittchar, Pyroclad
• Cellular Glass – Foamglass
• Mineral Wool – Roxul
• KBS® Mortar Seal and Sealbag
Abrasion-resistant rubber and speciality linings
KAEFER NOVACOAT has extensive experience in applying rubber linings, which offer significant cost savings in comparison to replacing equipment damaged by abrasion, impact or corrosion.
We are also experienced in the application of abrasion-resistant ceramic and urethane linings, ceramic tiles, TSA and elastomeric urethanes and polyureas. Whether in our dedicated workshop or on site-based projects, our fully trained personnel and specialised equipment successfully deliver high-performance linings.
Fabrication services for industrial equipment
KAEFER NOVACOAT is experienced in steel fabrication services and has developed unique systems that allow fast production, significantly reduced installation times and improved component quality.
Available in aluminium, galvanised sheets and stainless-steel, our components include valve and flange boxes, lobster segment bends, tee sections and pipe cladding sheetwork.
About KAEFER Novacoat
Previously known as Novacoat (WA), KAEFER NOVACOAT has established a reputation for quality and reliability within major developments in the resources and industrial sectors in Western Australia.
With our multi-skilled workforce and NACE-accredited quality inspectors, we deliver projects safely, on time and with exceptional quality from our premises, which includes a 140,000m² site, 20,000m² workshop and a 100,000m² hardstand.
Strategically positioned in Kwinana, our facilities also feature nine gantry cranes, large-capacity automatic blast machines, high-performance mobile equipment and a comprehensive range of site-ready machinery.