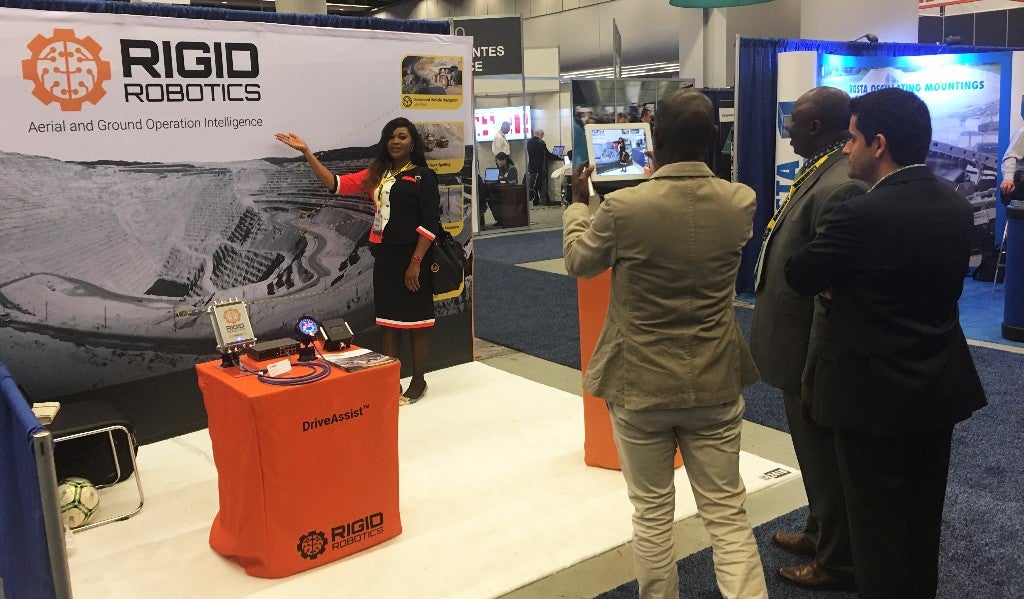 RIGID ROBOTICS exhibited at the 2017 CIM Expo and participated in several conference sessions and talks.
Many convention attendees stopped by RIGID ROBOTICS' booth to see our new trackPIN and surveyPIN as well as chat about our other product offerings such as DriveAssist. Our team had a great week making new connections and reconnecting with old friends. Of course, they also couldn't resist partaking in the Joy Global Gala on the final night of the expo, which included fireworks and a great band.
The 2018 CIM Convention is back in Vancouver, which is also home to RIGID ROBOTICS' head office. We are looking forward to hosting our clients and partners at the convention and during the week surrounding it.
The 2017 CIM Expo was the first time we showed our latest hardware, including trackPIN...