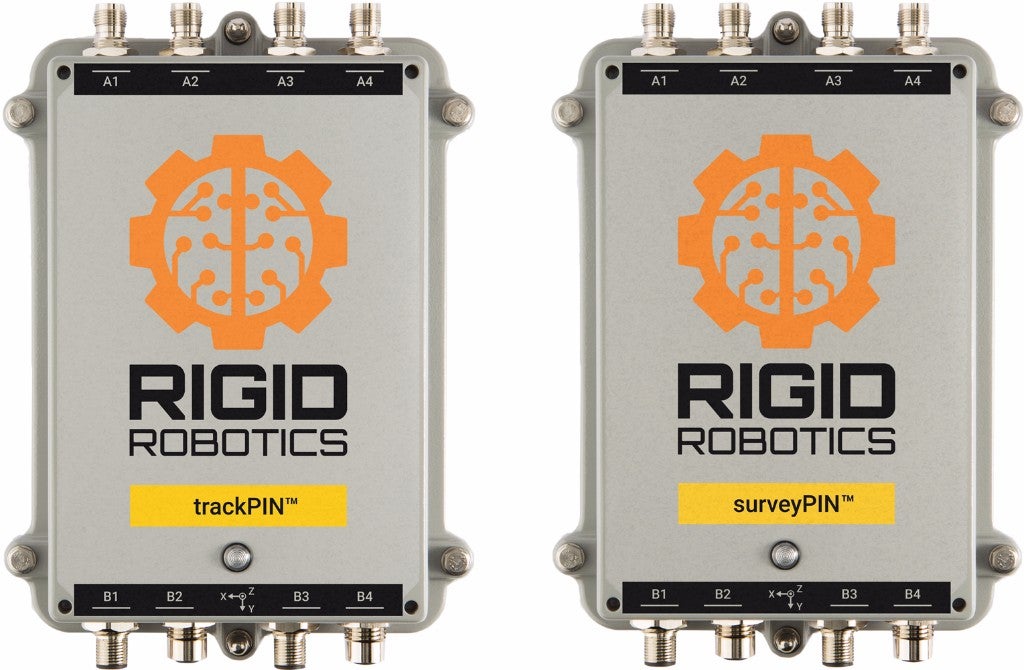 The 2017 CIM Expo was the first time we showed our latest hardware, including trackPIN and surveyPIN, to the general public.
Clients have often asked us if they can utilize the 2.5cm positioning accuracy of DriveAssist with other systems. The answer has always been yes thanks to DriveAssist's open-API, however some operations want high-precision GPS without collision avoidance. Of course, high-precision GPS offers a host of benefits for fleet management systems, ore tracking, and more. In many cases, standard GPS simply isn't accurate enough.
Enter trackPIN, a revolutionary tracking-grade positioning system with up to 2.5cm accuracy. At an extremely low price point, it is affordable to be installed on haul trucks and even light vehicles.
A fusion of multi-constellation RTK with two levels of dead reckoning enables trackPIN to maintain both position accuracy and availability in the most challenging environments and scenarios.
surveyPIN has the same great feature set but with higher accuracy and a very fast reacquisition time.
In fact, the two products are interchangeable and can utilize a common reference station. This way mines can mix-and-match depending on their specific needs and minimize their total cost of ownership. In other words, several trackPINs can be used on haul trucks while shovels and drills can be equipped with surveyPIN.
surveyPIN matches or exceeds the performance of existing survey-grade positioning devices at an unbeatable price. Up to 8mm accuracy makes it suitable for selective digging, drilling, surveying, automation, and other demanding applications.
RIGID ROBOTICS exhibited at the 2017 CIM Expo and participated in several conference sessions and...