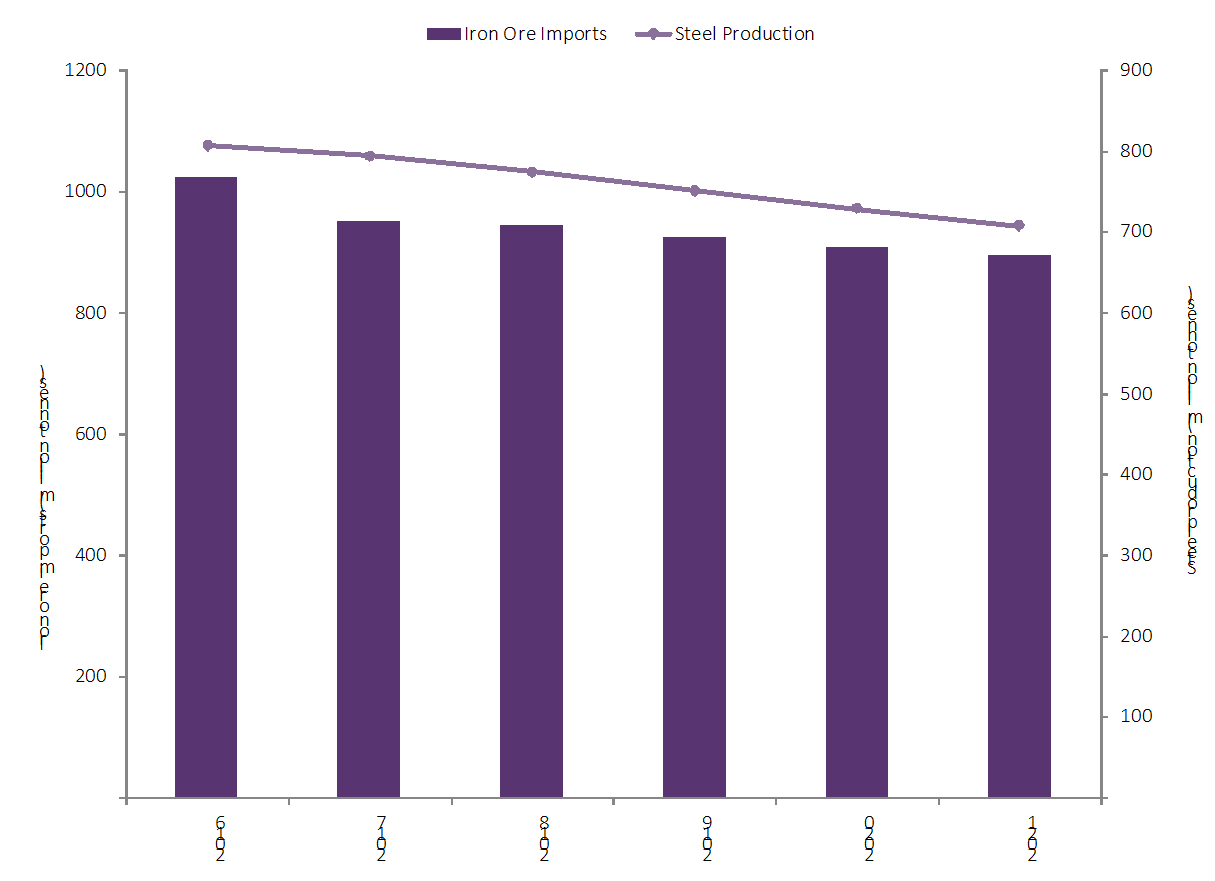 The majority of South Africa's iron ore demand originates from Asian countries, where it is predominantly consumed for making the steel used in construction and infrastructure development. China is the largest exports destination for South African iron ore; in 2016 China was the destination for 62% of the total iron ore South Africa exported that year. This was followed by India (7.9%), Japan (6.6%) and South Korea (5.6%).
China is the world's largest consumer and producer of iron ore and steel, respectively. It is also the world's largest importer of iron ore. In 2016, it consumed an estimated 1.1bnt of iron ore and imported 1bnt of iron ores and concentrates. In the same year, China also produced 808.4 mt of crude steel, accounting for 49.7% of global production that year. A decline in domestic iron ore production and a slight recovery in its steel demand spurred imports during 2016.
Chinese iron ore imports vs steel production (million tonnes), 2016–2021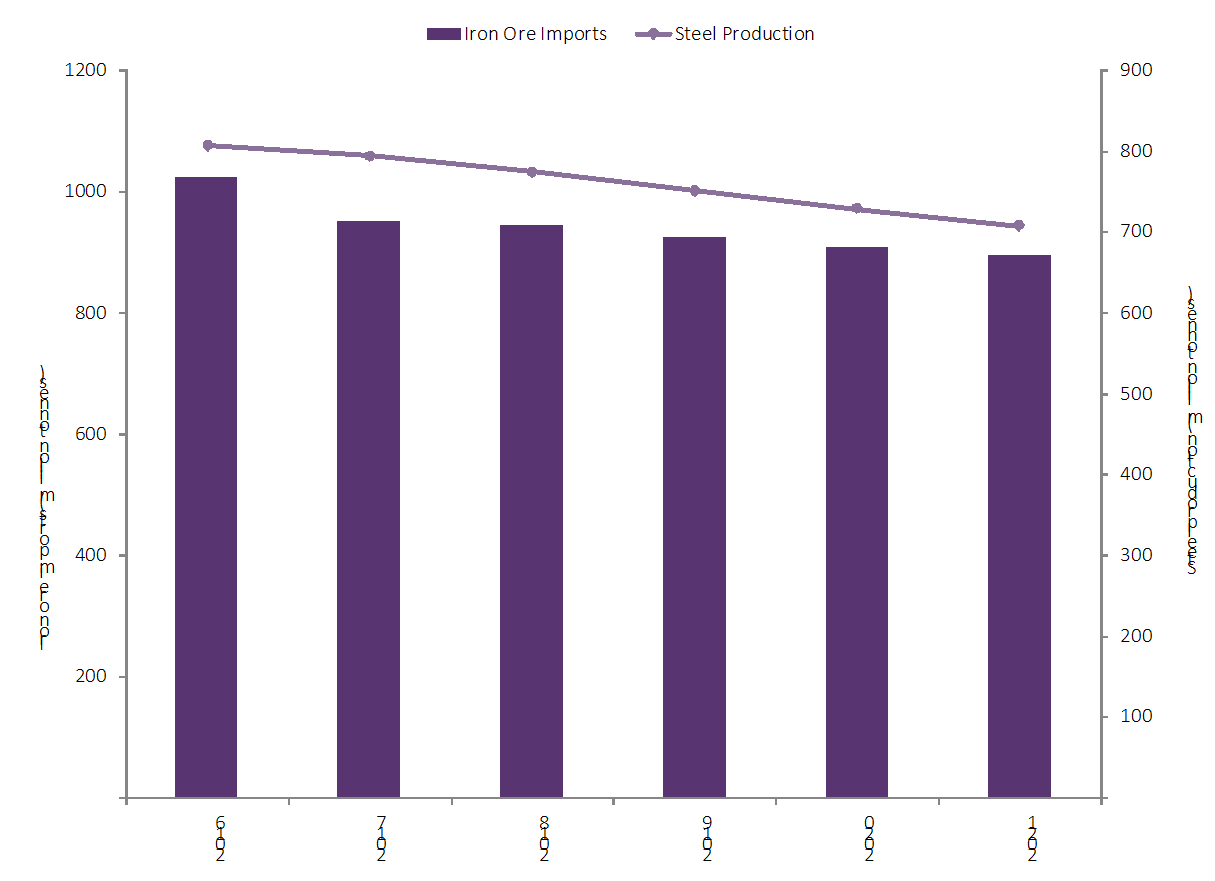 Source: GlobalData
China's seaborne iron ore market is reliant on the country's economic growth and government policies. In a scenario where the government plans to reduce domestic steel output by up to 150 mt by 2020, the global demand for iron ore will be affected. Closures of steel capacities in the country will significantly affect the global seaborne trade, influencing the global iron ore price and South Africa's exports demand, among other countries.
Chinese steel production over the forecast period is expected to decline to reach 708.4 mt in 2021. The Chinese government's Iron and Steel Industry Adjustment and Upgrade Plan (2016–2020) mandates the reduction of steel production capacity by 100 mt to 150 mt and for the top 10 producers in China to account for 60% of production by 2020.
Click here for GlobalData's report on iron ore mining in South Africa to 2021