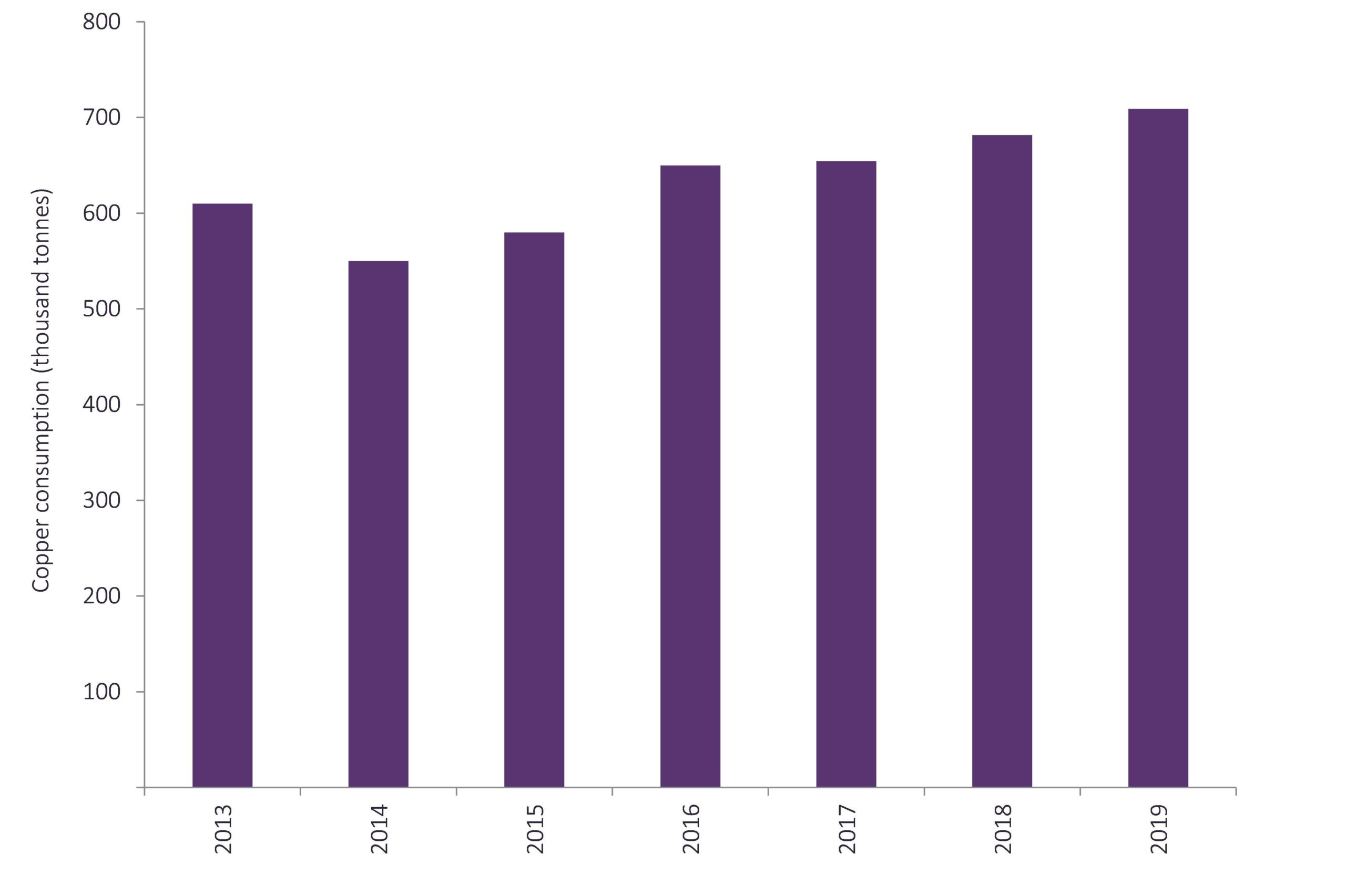 India's copper metal consumption reached surged by 12.1% in 2016 over 2015. Demand for copper rose steadily during the review period (2000–2015), owing to the expansion of electrical and telecom sectors. The country's copper consumption is expected to post a CAGR of 3.9% during (2017-2021), attributable to expansions in the telecom and construction sectors over the period.
India imported one million tonnes (Mt) of copper ores and concentrates in 2016, of which 322,421t was sourced from Chile, 198,620t from Indonesia, and 179,122t from Australia. Imports declined by 40.3% during that year due to a fall in exports of refined copper and copper alloys in unwrought form. Chile, Australia, and Indonesia have been the three largest suppliers of copper ores and concentrates to the Indian markets.
Total copper consumption in India (Mt), 2013-2019
For more insight and data, visit the GlobalData Report Store – Mining Technology is part of GlobalData Plc.